Update from the Tourism Minister - by Charlotte Goy, Visit Lincoln.
Last week I attended a webinar with the Minister for Tourism Nigel Huddleston MP to hear first-hand the Government's approach to supporting and relaunching the tourism sector across the United Kingdom.
What you may not know is that Nigel is a 'Lincoln lad' – born in the city in 1970 and educated in North Hykeham. He now represents a constituency in Mid- Worcestershire which is also heavily reliant on tourism.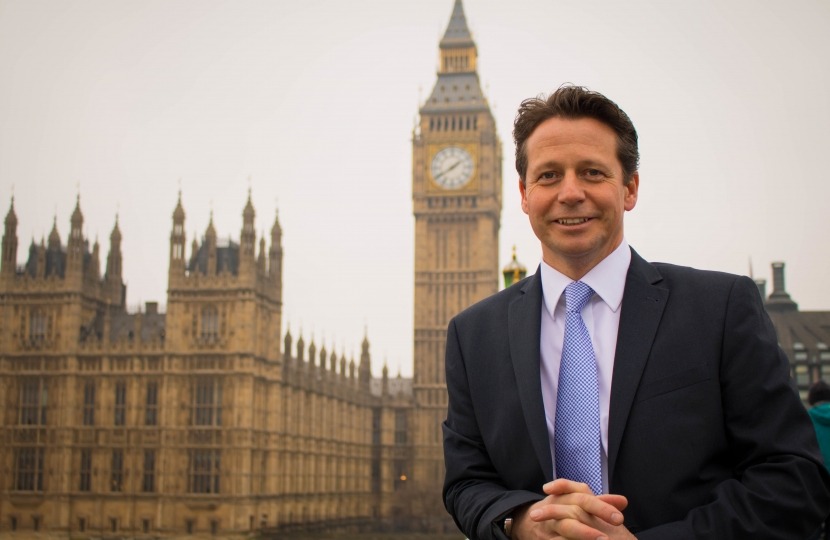 Nigel Huddleston MP, Minister for Tourism
You can watch a summary of the webinar here.
Business Support
The Government support so far has been in two sections – business support and job retention. However they are constantly learning about what the sector needs. Therefore it is essential that businesses keep talking to tourism organisations like Visit Lincoln and authorities like the GLLEP so we can feed this flow of information through DCMS to the minister, who in return can ask the government and treasury for more financial support that is sector specific.
Mr Huddleston acknowledged that the Government was unable to launch sector specific support quickly enough; they had to respond with a more generic package in order to get financial support out as quickly as possible. They were aware that the measures would not satisfy everyone; however they wanted to launch them and amend at a later date which is what they are doing now. He hopes recent loans launched last week  will be more suitable for tourism businesses.
Recovery Phase
The webinar also confirmed that recovery will be a phased approach – led by the advice from health officials and Number 10. However he was not able to confirm a start date or timescale.  We know that social distancing is being reviewed soon, and it will continue to be led by medical advisors. However industry feedback is still critical.
Insurance
It was also acknowledge that insurance is an issue and that the Minister is in talks with insurance companies by asking them to do the right thing; however the policy around it is complicated and there are genuine reasons for debate and clarification. The expectation is that insurance companies will pay out on legitimate claims.
Grants
The Minister is all too aware that many tourism businesses slipped through the net on the initial grant scheme. Hospitality and leisure businesses were put on the same programme as retail in order to speed up the process of immediate relief and help businesses who had been immediately affected by the reduction in footfall as a result of lockdown.
The Ministry of Housing, Communities and Local Government (MHCLG) issued guidelines around which businesses were eligible, but the issue is how the guidelines have been interpreted. He suggested that there is a degree of reasonability and if your category is not listed he advises that businesses approach MHCLG through the relevant authorities. The Minister admits there are still challenges and not enough clarity – it's highlighted the fact that the tourism sector as a whole faces many bespoke challenges that needs to be addressed.
Furlough
The big question is whether the scheme is likely to be extended?
The Minister told us that other sectors are raising the same questions, and even though he can't give any guidance on when lockdown will lift, they can't expect businesses to be ready straight away. Lock down is most likely to be confirmed until June, but he is in conversation with Government and Tourism trade bodies about the options on the table and how they phase it. It's something they are constantly working on and are aware it is time sensitive.
Global Tourism
They are constantly monitoring other countries and their policies. Tourism is a global economy and it's important that we work together to look at a global solution, but we have to balance the business demands and the medical advice.
Package travel restrictions
It's a difficult balance getting what's right for businesses 'verses' what's right for the consumer. The Minister has been inundated with concerns from businesses because they need to keep the money in their business to survive, but the consumers want their refunds as well. It is imperative to find a solution that fits both, but this is yet to happen. It is a very challenging issue that is hitting the industry extremely hard, and still no obvious solution.
Phased opening – confusing messages
Phased opening will be driven by the medical advice that is given and it is under constant review. The question is how do we phase reopening and also maintain social distancing? The DCMS survey needs industry feedback on this so please do respond!
The Minister was confident that we will get through this; and that our industry will recover; but we still have many issues that are not resolved. However, one thing is key – we need to keep sharing information, lobbying for support and highlighting our issues so tourism voices are heard. We urge you to complete the DCMS survey or approach Visit Lincoln with your feedback so we can collate a county response – and include your local MP too. Our industry needs to be heard; and we have a Lincoln lad representing us now!