This historic gem, Belvoir Castle, will be filled with exquisite and sumptuous Regency-styled decorations, ensuring every state room including the Guard Room, Ballroom, State Dining Room, and King's Rooms is adorned with colour and rich in décor. Come, see and experience for yourself the wonders of Christmas past as you walk through these themed rooms, styled by award-winning interior designer, Charlotte Lloyd-Webber. 
Cafe / Tea Room
Restaurant
Guided Tours
Parking
Toilets
Baby Facilities
Coach Parking
Meeting Facilities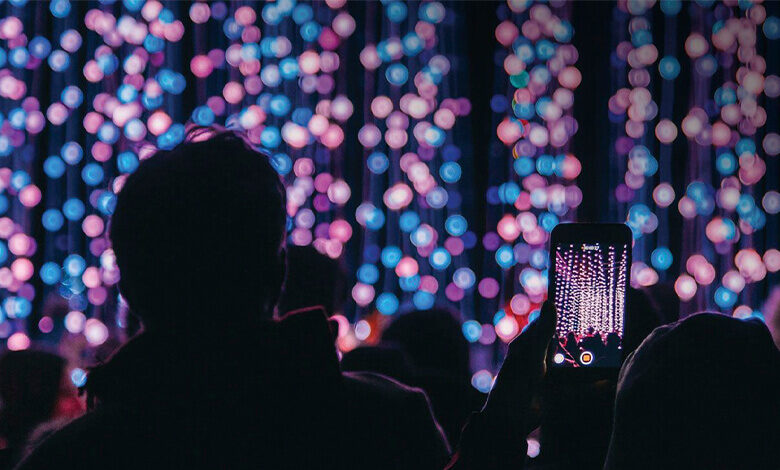 Enlightened Belvoir Light Trail
26th November 2021 to 1st January 2022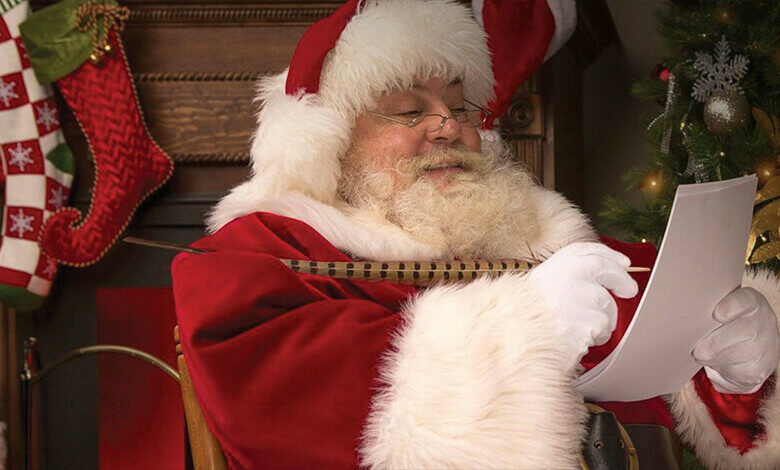 20th November to 23rd December 2021
Celebrate Christmas in the very finest of styles this year
There's more to see and do at Belvoir Castle this Christmas.
Outdoors, you can take a tour of the Enlightened Belvoir, an enchanting light trail that runs through the beautifully manicured gardens. This magical walk is 1.3km long and will take approximately 75 minutes to complete. Throughout your extraordinary journey, your path will be illuminated by literally thousands of lights as you pass talking trees, interactive stepping stones, enchanted woodlands, and illuminated displays. This is a delightful, multi-sensory experience suitable for all the family.
Regency Christmas at Belvoir - 15th November 2021 - 2nd January 2022
Monday - Sunday
11:00 - 17:00
more information
Belvoir Castle
Belvoir
Grantham
NG32 1PE
Belton House is a Grade I listed National Trust country house located in the parish of Belton near Grantham in Lincolnshire....
more like this in the county
Belton House is a Grade I listed National Trust country house located in the parish of Belton near Grantham in Lincolnshire....
Belvoir Castle is one of the UK's finest Regency castles. The ancestral home of the Duke of Rutland with an unbroken line for almost a thousand years. Enjoy exploring...
Burghley House is one of the largest surviving Sixteenth century houses. Conceived by William Cecil, Lord High Treasurer to Queen...
This award-winning museum is in the heart of Lincoln. Enjoy exploring the huge variety art...
Visit the Cornhill Quarter in Lincoln for a diverse selection of cafés, bars and restaurants and unique independent shops as well as popular high street brands and a...
Beautiful Elizabethan manor house just outside Lincoln with flemish tapestries and walled gardens displaying a pageant of colour all year round. Don't...
Beautiful park and gardens open to the public since the 70s by Captain and Mrs Elwes with the hope of stimulating enjoyment and appreciation for the countryside,...
Discover one of the most historic parts of the City of Lincoln in the Bailgate and Uphill area of Lincoln. Browse independent boutiques, shops and places to eat and...
A hidden gem found in the North of Lincoln. Built by Thomas Burgh in 1460, Gainsborough Old Hall is over 500 years...
Discover the lively past of the Massingberd family in their former country house home full of character and charm with eight acres worth of gardens, sweeping formal...
Harlaxton Manor is an architectural masterpiece with exquisite formal gardens. Constructed in 1830 by Anthony Salvin for...
The International Bomber Command Centre is a space for recognition, remembrance, reflection and education about the Bomber Command Unit....
This world class attraction was originally built by William the Conquerer. Visit for Medieval Walk Walk, Victorian Prison, Magna Carta Vault and much...
A spectacular and globally iconic landmark and must see tourist attraction. Standing tall over the city of Lincoln for thousands of...
St. Botolph's or 'Boston Stump' is one of the largest parish churches in England, and has one of the tallest Medieval towers in the country....
Discover the beautiful cobbled streets and some of the oldest buildings in the city located on The Strait and Steep Hill. Shop at a variety of unique independents...
Tattershall Castle is an impressive moated building owned by the National Trust. Built by Robert de Tateshale in the 15th century having received permission from Henry...
Discover this unique luxury retail village, restored from old estate buildings. Spend your time at this special centre of...
Visit Lincolnshire's only purpose built art gallery at the heart of the city's cultural quarter, next to The Collection Museum....
Visit this National Trust owned 17th century Lincolnshire farmhouse where Sir Isaac Newton had his famous revelation about...
Woolsthorpe by Colsterworth, Grantham
Discover a varied and exciting array of contemporary arts, craft and design displayed and celebrated at 20-21 Visual Arts Centre. Explore six gallery spaces regularly...
Alford Manor House, dating from 1611, is of Georgian and Victorian design and is one of the largest thatched manor houses in the...
Set in 5.5 acres of gardens, Ayscoughfee Hall provides a fascinating glimpse into Spalding's past....
Enjoy public and private hire sea and river cruses from Boston. Cruise up and down the tranquil waters of the River...
Visit Boston Guildhall and Pilgrim Cells, a beautiful medieval building and treasured museum at the heart of...
Running 3 trips a day for 50 minutes listen to historic commentary down the fossdyke canal the oldest Roman canal in the country....
Browne's Hospital is a late medieval almshouse and guild hall. It was founded by William Browne, a very rich wool merchant, with his wife Margaret in 1475 and granted...
At the centre of Lincoln's Cathedral Quarter. Explore the quaint and historic cobbled streets with an array of independent...
Be transported to a magical winter wonderland at Doddington Hall & Gardens this Christmas as the Estate transforms for the festive...
Claythorpe Watermill is a small, family run attraction set in the grounds of an 18th century watermill. The mill last ran in the late 1970s but you can still see the...
Sit back and enjoy a ride behind one of the narrow gauge steam or diesel locomotives. The two mile return journey offesr a relaxing way to enjoy beautiful...
The fascinating yet tranquil, consisting of over 150 clipped Yew Trees in all manner of unusual...
Visit Cogglesford Watermill that dates back to Saxon times for an expierience at the only Sheriff's watermill still in operation in England....
Enjoy traditional horse and carriage rides around the beautiful Vale of Belvoir, an area of outstanding natural beauty on the border of Lincolnshire, Nottinghamshire and...
Set in the heart of middle England's countryside discover these 400 year old gardens offering exquisite displays of florals and colour throughout the seasons....
Walk, run or cycle along the Fossdyke Canal Trail which runs alongside the canal from Lincoln to Saxilby, approximately 6 miles. Built by the Romans to join Lindum...
Grantham Museum aims to educate, inform and inspire visitors with the stories of Grantham and the surrounding area....
A multi-award winning attraction which will transport you back in time to the 1950's heyday of this famous...
Grimsthorpe Castle is a majestic structure with its central courtyard and extensive parkland of great antiquity retaining its original...
Discover the impressive Heckington Windmill, grinding flour for over 200 years using grain from local...
Lincoln Castle Illuminated Lincoln Castle Illuminated will offer families and friends some much needed festive sparkle with the return of this beautiful and special...
Visitors are welcomed to this beautiful city and the traditional Christmas Market, where you will enjoy cultural entertainment...
Walking Tours and step - on coach tours in the historic City of Lincoln. Scheduled walking tours of the historic Cathedral Quarter by qualified...
Visit this living memorial to the 55,500 men of Bomber Command who lost their lives....
Discover this long distance multi-user route through the scenic landscape of the Lincolnshire Wolds, extending form Market Rasen to Horncastle. It is a 69 mile trek and...
Discover this outdoor shopping centre located at the heart of Gainsborough Town Centre. Shop over 30 popular...
Metheringham Airfield Visitor Centre is a small museum dedicated to the men and women who served in and supported 106 Squadron, Royal Air Force Bomber Command from 1943...
Metheringham, near Sleaford
Hilda Smith's humble, homely cottage grants visitors unique access and insight into the life of a rural Lincolnshire...
The Museum of Lincolnshire Life celebrates the history and culture of Lincolnshire with an impressive and extensive collection of items from 1750 to the present day....
This picturesque Regency mansion of Normanby Hall is situated in the heart of North Lincolnshire....
Normanby, near Scunthorpe
North Lincolnshire Museum offers a great day out for all the family. It features a range of galleries, exhibitions and an exciting events...
St Wulfram's is a Grade I Listed cathedral-like medieval parish church in the heart of Grantham and of nationally recognised...
Visit homewares and lifestyle brand Sophie Allport, founded in 2007 by designer Sophie and her brother Jem. A British family favourite - enjoy country living and...
Discover this leading retail and leisure destination with over 50 premium High Street brands offering big...
Find regular guided walking tours of the stunning historic Stamford, bringing the past to life for all...
Stourton Estates is a traditional family farm in a beautiful historic parkland setting with spectacular grounds, lakes and trails to...
Discover the perfect tour for thrill seekers. Listen to the spooky stories and ghostly tales of the historic City of Lincoln....
The history of The Old King's Head and its custodians reflects the cultural heritage of the local area, prosperous landlords and vigorous rivalries between the church,...
Explore the house with one of the knowledgeable Old Rectory tour guides, learning about the life of the Wesley family when they lived in the 18th century. You can...
The Ropewalk is a regionally acclaimed centre for the arts housing four gallery spaces, a sculpture garden, coffee shop and facilities for printmaking and room...
Barton upon Humber, North Lincolnshire
Standing almost in the shadow of Lincoln cathedral, with sweeping views over the ancient city and the countryside beyond, the medieval bishops' palace was once among...
Visit the remains of a 13th century hexagonal castle, birthplace in 1367 of the future King Henry IV, with adjacent earthworks....
In the late eighteenth century, Boston Central Park was a private deer park. The park was purchased for public use in 1919, and is now one of the focal points of the...
Visit Europe's largest antiques centre set in the beautiful Lincolnshire countryside. Discover an unrivalled choice of antique furniture, vintage collectables brought...
The Humber Bridge is a Grade 1 listed landmark and is the longest bridge allowing passengers to cross by foot or bicycle....
Find big High Street favourites through to unique independents and boutiques. With over 300 shops and restaurants to discover throughout the centre of the city you are...
Visit Navigation House for a Grade II listed canal company office with interactive exhibits detailing the history of travel and trade by canal. Perfect for all ages, you...
Visit the oldest archway in the UK still used by traffic, which is part of Lincoln's Roman North Wall. Newport Arch is the inner face of the north gate of the Upper...
Discover country lanes to be explored by car, bike or on foot. Find a whole community of attractions, places to stay, churches to visit and places to eat and drink...
Learn about RAF Digby's role in during WWII in the faithfully restored Ops Room is as it was in October 1939 prior to the Battle of...
Visit the RAF Scampton Heritage Centre, a small museum that acknowledges the Stations historical past, with exhibitions covering the famous 2Dambuster Raids, our First...
Travel back in time to between AD50-60 when a legendary fortress was built by the Romans in Lincoln, then known as 'Lindum Colonia'. Follow the Roman Trail and...
Sibsey Trader Windmill is one of the few six-sailed mills remaining in England....
Discover the largest and finest collection of antiques in Stamford at St Martins Antiques Centre. Open seven days a...
St. Wilfrid's Church celebrated its 650 year anniversary in the year 2000. There are some original features including a 14th Century...
Trace the footsteps of Lord Alfred Tennyson one of the most famous poets of the 19th century on the Tennyson...
Discover the largest venue in England entirely dedicated to the exhibition, celebration and promotion of international, national and regional craft and design. Enjoy a...
Explore this area of the Witham Valley and you will come across amazing survivals of the nine monastic abbeys built in the early medieval period....
Walled Garden Baumber is an innovative and exciting garden, full of hidden surprises and vastly different from the traditional kitchen garden that it once...
Visit Waltham Windmill, a six-sailed windmill located in the village of Waltham, five miles from Grimsby in North East Lincolnshire, to see one of very few windmills in...
A beautiful conversion of a former Methodist chapel; cakes, afternoon tea and lunches are served in the cafe and on our sunny terrace....
Discover the fascinating story of the historic Royal Air Force College Cranwell and experience what it feels like to be a pilot on the Jet Provost flight simulator....
Discover this ideal shop for cycling enthusiast. Meet expert staff who are ready to help you chose the perfect bike or cycling gear for you whatever your capability. Try...
The Heritage Trust of Lincolnshire was offered an intact bunker near Holbeach in south Lincolnshire...
Hussey Tower was built around 1450 by Richard Benyngton, collector of customs and excise in Boston, during the period in which it was the wealthiest port in England...
Museum houses a collection of over 65 vintage cars, buses and commercial vehicles spanning over 80 years of road transport...
A great day out for everyone. Ride on the train, visit the museum and enjoy some great food in the Steaming Kettle...
Discover this Arts & Heritage Trail that leads you from Lincoln Cathedral to St Deny's Church, Sleaford. Enjoy the rich history and local stories of the county, spot...
Tattershall College is the ruin of a grammar school built in the late 15th century. It is one of a complex of buildings built by Ralph, Lord Cromwell, including...
Located near Boston in Lincolnshire, we have over 50 microcars on display, many in thought provoking...
An award-winning WW2 Museum, based at Freiston Shore, Lincolnshire offering a unique and critically acclaimed teaching experience to...