Built in the 1390's the Boston Guildhall is a testament to the wealth and influence of the Guild of St Mary at a time when Boston's power as a centre of trade was second only to London. The building has been preserved, with a wealth of original features to transport you through many centuries of history.
A Rich, Long History of Britain and America.
Boston Guildhall
covers not just the importance of Boston but also the impact of pivotal moments in British and American history. Come and explore the wealth of stories, secrets and experiences that are told and shared throughout the building including the history of the Guild of St Mary, international trade with the Hanseatic League, Henry VIII dissolve of the Guild, the foundation of the Corporation of Boston and the very famous trial and imprisonment of the Pilgrims.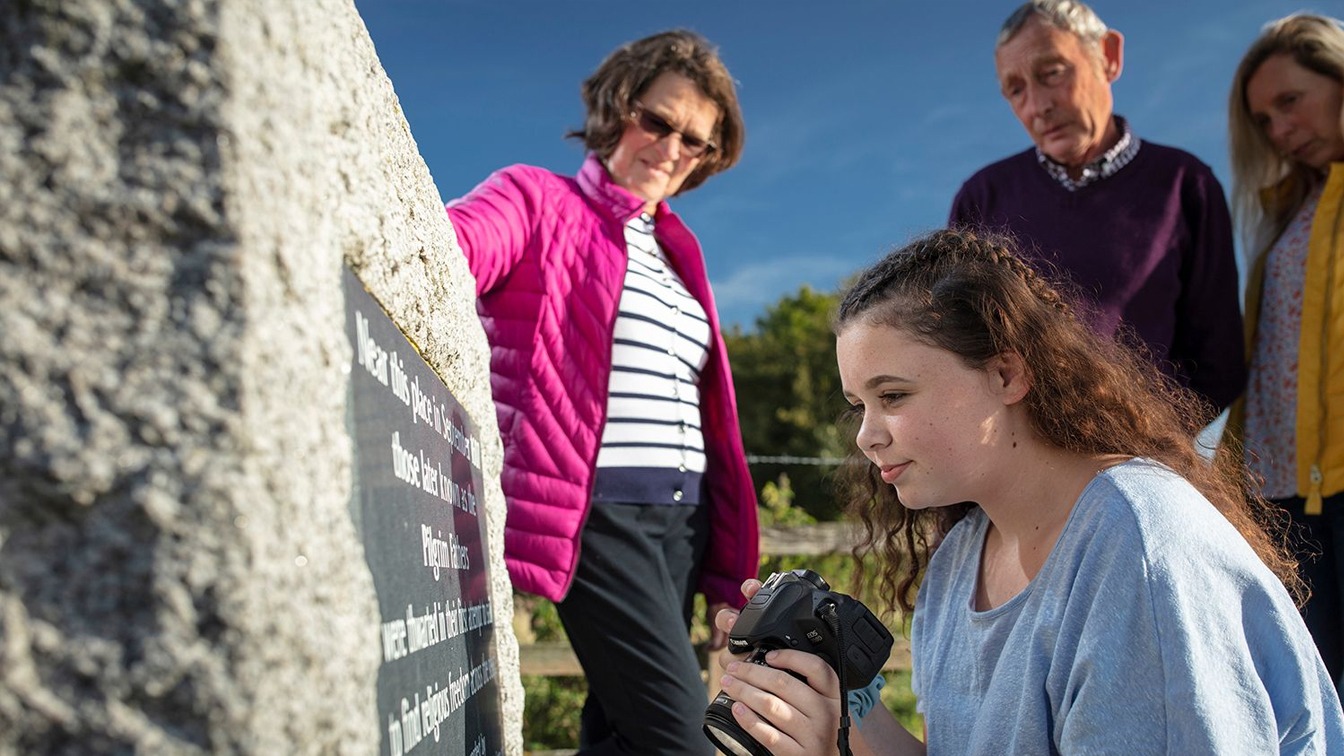 Book tickets now for exclusive access
Boston Guildhall Museum is pleased to be offering booked in advance exclusive access only through EventBrite.
You have the option of a free self-led tour or a paid guided tour and to add a goodbag to your booking if you wish to.
Only one ticket will be available per booking which will admit up to two households to visit the venue at any one time but no more than six people within the party, unless the visit is from one household and exceeds 6 people.
With 45 minutes exclusive access, you will be able to explore the stories of our American Connections exhibitions, visit the cold gaol cells that held the Pilgrims and experience the beauty of the medieval and Georgian architecture.
Covid-19 Safety
Face coverings must be worn throughout your visit and hand sanitiser is to be used on admittance and social distancing rules are requested to be followed.  Tickets will be available during our usual opening times of 10:30am – 3:30pm, Wednesday to Saturday with four tour opportunities a day.
We are pleased to share that we have received the Visit England "Good to Go" kite Mark and which demonstrates that we are able to meet the government's guidelines on managing the reopening of the venue in response to Covid19.  We are following the governments guidance regarding the NHS Test and Trace programme and have a QR code for our venue available to scan on arrival.
Further information
Please be aware that although we are able to offer pre-booked visits to the museum the Tourist Information Centre is yet to reopen and is not accessible in person.  Please contact us via email for any Tourist Information Centre services
Boston Guildhall Museum is also licensed for wedding ceremonies – if you would like more information, or to view the venue as you consider possible locations for your day, please contact us direct guildhall@boston.gov.uk to make an appointment.
If you are looking to host a meeting for your business and require a venue that can support social distancing, please feel welcome to contact us to find out more about how we are accommodating meetings in response to Covid19.  Our beautiful Banqueting Hall can accommodate up to 30 people socially distanced for work purposes in line with the governments guidance. Guildhall@boston.gov.uk
Explore Heritage
Discover more of the rich heritage and history of Lincolnshire.