bustling prosperous market town with quaint streets and delicious food
Stamford has a unique blend of history, niche shopping and stunning Georgian architecture – and won the supreme compliment from the Sunday Times newspaper as 'Britain's top place to live' in 2013. Proclaimed by Sir Walter Scott as "the finest stone town in England", it was declared a conservation area in 1967 and has over 600 listed buildings of mellow limestone including five medieval churches.
There is a thriving high street with coffee shops, restaurants and a vast range of retailers to tempt you. Our main street market is on a Friday with a smaller Saturday market and once a fortnight there is a Farmers' Market.
The popular Town Trail takes you through Stamford exploring quaint passageways, main thoroughfares and market squares. Guided walks are also available with official guides. So whether the tranquil river walks, fine Georgian buildings or the more modern attractions captivate you, Stamford has something to charm everyone.
On the outskirts of Stamford is one of the most impressive Elizabethan houses in England, Burghley House - with eighteen treasure-filled state rooms boasting a world-renowned collection of tapestries, porcelain and paintings. The stunning Garden of Surprises and sculpture garden complete the picture.
Burghley House is one of the largest surviving Sixteenth century houses. Conceived by William Cecil, Lord High Treasurer to Queen...
things to do in the surrounding area
Planning on exploring the surrounding area? There is plenty to do nearby in the towns of Grantham and Bourne including fantastic historical buildings and country houses as well as beautiful outdoor spaces.
Belton House is a Grade I listed National Trust country house located in the parish of Belton near Grantham in Lincolnshire....
Belvoir Castle is one of the UK's finest Regency castles. The ancestral home of the Duke of Rutland with an unbroken line for almost a thousand years. Enjoy exploring...
Harlaxton Manor is an architectural masterpiece with exquisite formal gardens. Constructed in 1830 by Anthony Salvin for...
Tattershall Castle is an impressive moated building owned by the National Trust. Built by Robert de Tateshale in the 15th century having received permission from Henry...
Discover this unique luxury retail village, restored from old estate buildings. Spend your time at this special centre of...
Visit this National Trust owned 17th century Lincolnshire farmhouse where Sir Isaac Newton had his famous revelation about...
Woolsthorpe by Colsterworth, Grantham
Ancaster Leisure Enterprises Outdoor Activity Centre is the ultimate venue for an action-packed, adrenaline-filled...
One of the longest-running owl and bird of prey centres in Lincolnshire, providing affordable family days out for over 30 years....
Discover one of East Midland's finest golf courses. The venue of England Golf Championships, 240 acres of parkland in the heart of...
Discover two challenging golf courses at Belton Woods Resort, the Championship Lake Course and the Woods Course, featuring at total of 36 holes, fantastic facilities and...
A quiet, atmospheric ancient woodland, home to an abundance of broad leaf and coniferous trees. Catch a glimpse of herons and kingfishers by the...
Browne's Hospital is a late medieval almshouse and guild hall. It was founded by William Browne, a very rich wool merchant, with his wife Margaret in 1475 and granted...
The fascinating yet tranquil, consisting of over 150 clipped Yew Trees in all manner of unusual...
Enjoy traditional horse and carriage rides around the beautiful Vale of Belvoir, an area of outstanding natural beauty on the border of Lincolnshire, Nottinghamshire and...
A wetland nature reserves with lakes and pools, noted for its wildfowl and waterbird communities making it ideal for...
Set in the heart of middle England's countryside discover these 400 year old gardens offering exquisite displays of florals and colour throughout the seasons....
Relax, recharge and reconnect at the idyllic Eden Hall, an award-winning day spa retreat with state-of-the-art facilities and...
Grantham Museum aims to educate, inform and inspire visitors with the stories of Grantham and the surrounding area....
Grimsthorpe Castle is a majestic structure with its central courtyard and extensive parkland of great antiquity retaining its original...
JandJ Alpacas is a family-run business, with over 90 alpacas in Dry Doddington. Offering the ultimate Alpaca Experience, wander the Alpaca Trail or join an unforgettable...
Dry Doddington, near Newark
St Wulfram's is a Grade I Listed cathedral-like medieval parish church in the heart of Grantham and of nationally recognised...
Visit homewares and lifestyle brand Sophie Allport, founded in 2007 by designer Sophie and her brother Jem. A British family favourite - enjoy country living and...
Discover this leading retail and leisure destination with over 50 premium High Street brands offering big...
Find regular guided walking tours of the stunning historic Stamford, bringing the past to life for all...
Visit this family farm in South Lincolnshire, home to the Bowthorpe Oak, the UK's Largest Girthed Oak Tree....
Discover country lanes to be explored by car, bike or on foot. Find a whole community of attractions, places to stay, churches to visit and places to eat and drink...
Discover Lincolnshire's lost fenland at Willow Tree Fen, a former arable farm now nature reserve brimming with wildlife....

Lincolnshire is blessed with a wealth of historic homes, each one totally unique and set in their own picture-perfect gardens....
Zada's menu is a meld of Middle Eastern cuisine with particular emphasis on Turkish food. A blend of authentic homestyle cooking, traditional favourites and royal offerings, combine into a decadent exploration of Middle Eastern food culture.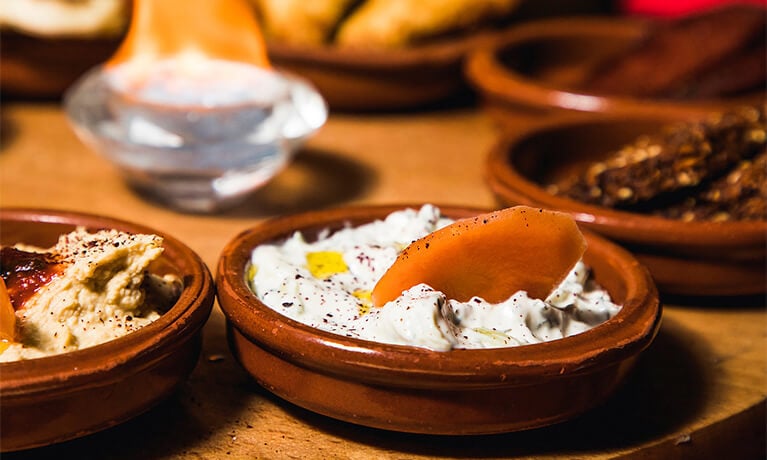 Lambert's Kitchen, Deli & Coffee is a family run independent business that was opened in February 2016, with the vision to offer great...
Situated just 10 minutes from Stamford and Bourne, nestled in the Lincolnshire countryside, this Michelin restaurant is an obvious draw. The bright, stylish interior...
Housed in one of Stamford's oldest, most interesting buildings dating back to the 13th century, this lovingly restored pub has a quirky yet traditional feel and is...
The present All Saints Brewery and Pub was established in 1825 although it is probable that activities connected with brewing and malting have been carried out on this...
In the Summer of 2011 the newly refurbished hotel William Cecil opened on The Burghley Estate, one of the foremost Treasure Houses of the...
accommodation ideal for your visit
Lodge Farm in the Hamlet of Aunby is the setting for Clematis Cottages, sleeping 1-14 guests the cottages can be booked as a whole or individually....
Molecey welcomes all visitors as friends. Their home becomes your home for any event you desire. Discover the beauty and the history of the exceptional...
Country House Holiday Let one mile from Stamford on the Lincolnshire/Rutland border. The house can sleep 16 with a large hot tub and games...
Stay on the outskirts of the famous Georgian market town of Stamford. An idyllic yurt retreat in the heart of Stamford Meadows....
Meadow view is a bed and breakfast located in the beautiful old English town of Stamford in Lincolnshire within walking...
St. Mary's Place Bed and Breakfast is a five-star rated Georgian property, stylishly renovated to create an oasis of luxury in the heart...
The Little Barn at Carlby is the perfect place for peace and quiet, situated on a side road in the middle of the...
In the Summer of 2011 the newly refurbished hotel William Cecil opened on The Burghley Estate, one of the foremost Treasure Houses of the...
Keal Lodge is an award winning, adult only, family run Caravan and Motorhome Club located in a tranquil setting on the outskirts of Deeping St....
try these local cafés, restaurants & leisure facilities
Inspire your next visit to Stamford with these links to a selection of quality independents. From delicious food to unique antiques, quality craftsmanship family friendly settings, there are so many hidden gems for you to enjoy.
Visitors to Stamford can enjoy the fruit beers at the Melbourn Bros' pub at the brewery on All Saints...
Captivating the hearts of residents and visitors of Stamford is Café au Chocolat, the taste of continental France set amidst the creamy stone buildings of this Georgian...
Central Café and Tea Rooms is the oldest tea rooms in Stamford. The timber framed building is reputed to be part of a 15th century great wool house. The Tea Rooms have...
Stamford Cosy Club is located in the former delivery office to the town's main Post Office. Serving delicious food from 9am until 10pm...
Family jeweller located in Stamford, Lincolnshire. As well as an extensive collection of gold jewellery, silver jewellery antique estate jewellery and watches they also...
Frothys Coffee Shop is a family run independent business offering breakfast, light lunches, cakes &...
Home of weird and wonderful interiors. Fun Funky Living believe that your home should reflect your personality, and should be full of quirky home...
As members of both the Guild of Master Craftsmen and Fine Art Trade Guild, Gallery Stamford offers a fully bespoke framing service. They stock a wide and interesting...
A South Lincolnshire, family run business. Whether it is pork reared on the farm or poultry, beef and lamb sourced from their trusted network of local...
An award winning artisan bakery based in the Midlands specialising in delicious freshly baked Breads, Cakes & Pastries....
A delightful antiques shop in Stamford town centre. Collectables, vintage, jewellery, tools, car, bar ware, quirky...
Loomes might date back generations as clock and watch repairers but only started making watches in 2008. The expert staff design and manufacture proper British made...
A fantastic bar situated right next to The Crown Hotel in a redesigned 18th Century building reflective of its merchant history but with a modern twist, offering a...
St Mary's Books and Prints, Stamford's premier bookshop. WIth 25,000 books that can be browsed online visit our shop and indulge yourself in the...
If a cosy family night at home with delicious cheese and favourite wine sounds like your vibe, this is the best selection for you. Just choose your perfect cheese...
Captivating the hearts of residents and visitors of Stamford is Café au Chocolat, the taste of continental France set amidst the creamy stone buildings of this Georgian...
Dating from 1681, The Bertie Arms is a cosy and charming free house which promises a relaxed and friendly atmosphere to all....
The Little Red Gallery, Stamford is on St Mary's Hill just down the road from the fabulous St George's Hotel. Offering the finest contemporary art from a range of styles...
Market Deeping Antiques & Craft Centre. Over 60 traders selling antiques, second-hand and new...
tourist information centres
The friendly box office team are on hand to help with local information, hand out maps and information about places to visit, where to eat, what's on in and around Stamford and, of course, where to stay! They have a full range of traditional souvenirs of Stamford together with town trails.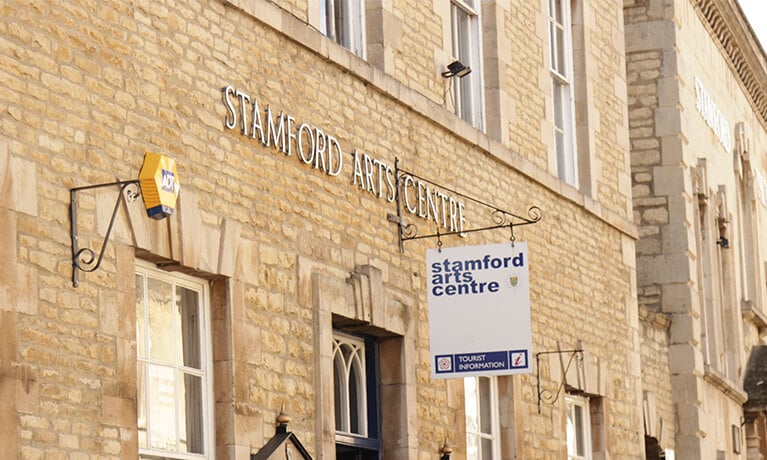 more about the South Countryside
Discover more information about things to do, food and drink and places to stay in the area.