beautiful market town with full of heritage, restaurants, cafés & places to stay
This town began as a Saxon village and grew into a market town during the 11th century. It was recognised in the Domesday Book in 1086 with a recorded population of 183 households and in the Middle Ages, the town was successful in the wool and leather trade.
St Wulfram's Church towers over the historic town and was described by Simon Jenkins as 'the finest steeple in England'. The Angel and Royal hotel located on the High Street dates back to the 13th century and is one of the oldest coaching inns in the country. The charming property has hosted no less than seven Kings and Queens over the centuries.
Visit Belton House which was used in Pride and Prejudice, The Da Vinci Code and The Young Victoria. 
Take a tour of Belvoir Castle which has been used for the filming of The Crown and Victoria and Abdul.
Margaret Thatcher Exhibit at Grantham Museum
Woolsthorpe Manor, birthplace of Sir Isaac Newton
The birthplace of Margaret Thatcher, Grantham was home to Britain's first female Prime Minister. Sir Isaac Newton, the founding father of modern science and arguably Grantham's greatest son, was educated at King's School located on Brook Street.
tourist information centre
Guildhall Arts Centre is a multi-purpose arts venue in the heart of Grantham. Under the beautiful Victorian clock tower, find a thriving arts venue with coffee shop and helpful staff on hand to advise and direct visitors.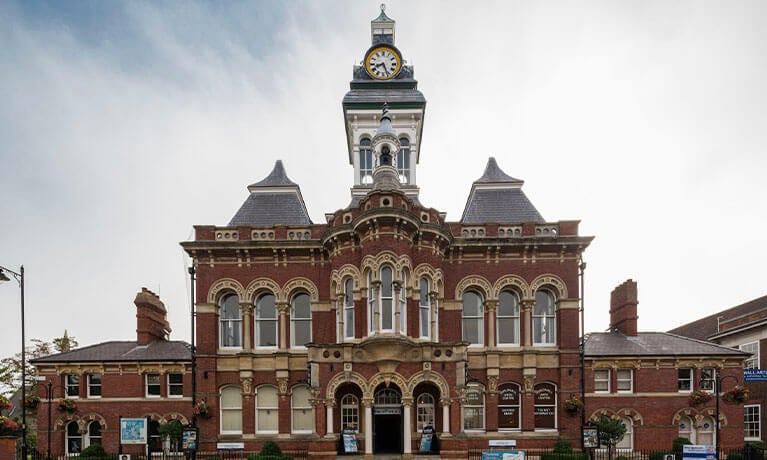 more about the South Countryside
Discover more information about things to do, food and drink and places to stay in the area.