Virtual Mayflower exhibition at Gainsborough Old Hall displaying work from local schools. Join the online exhibition and discover more about Mayflower400.
Back in March, 
Gainsborough Old Hall 
had no choice but to close its doors due to the coronavirus outbreak. The Old Hall is still currently closed meaning that the public have not been able to enjoy their collections and exhibitions, including a display of work created by local schools.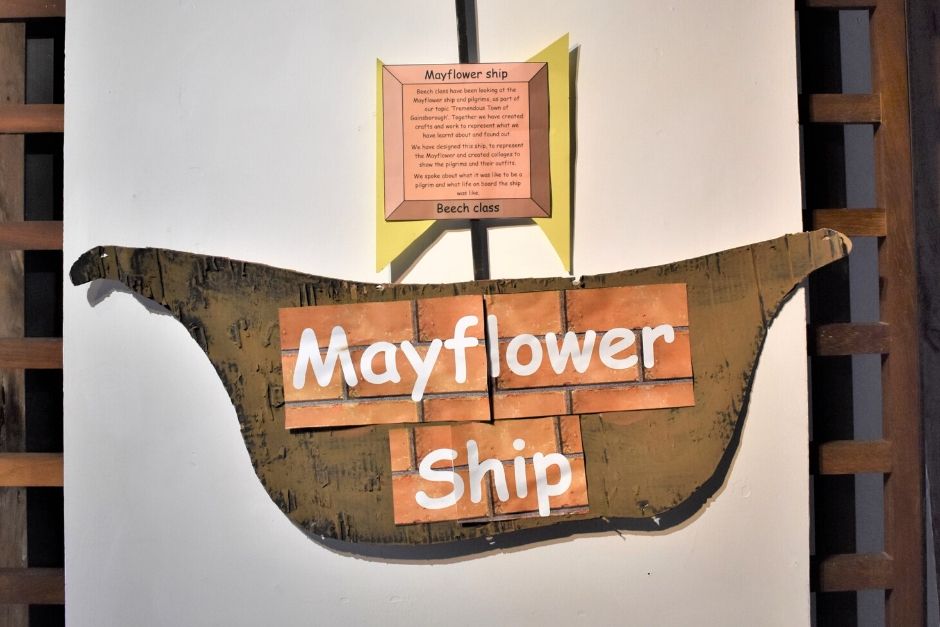 Schools Artwork from the Mayflower 400 Virtual Exhibition at Gainsborough Old Hall
Schools from across West Lindsey  and North Nottinghamshire  were invited to participate in the 'Schools' Pilgrim Exhibition' which involved creating pieces or work inspired by the Mayflower story , which commemorates its 400th anniversary this year.
Gainsborough  and North Nottinghamshire have connections to the Mayflower story as Separatists, who later became known as the Pilgrims, came from this area. It was in this region that they decided to break away from the established church and later travelled on the Mayflower to America.
Six schools participated in this exhibition, creating over 100 pieces of work by children ranging from years 1 to 6. They could be as creative as they liked and could create 2D or 3D pieces of art, creative writing or poetry. Participating schools were:
Beckingham Primary School
Bracken Lane Primary Academy
Frances Olive Anderson Church of England Primary School
Misterton Primary School
Scotter Primary School
Warren Wood Specialist Academy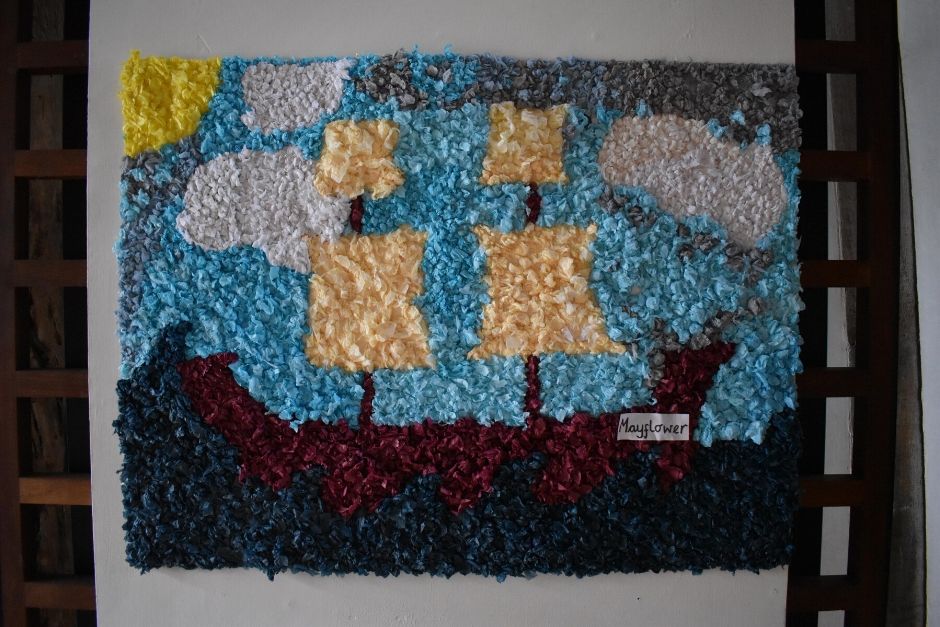 Schools Artwork from the Mayflower 400 Virtual Exhibition at Gainsborough Old Hall
West Lindsey District Council have been working with Gainsborough Old Hall to make this exhibition available online for all to enjoy.
Visitor Economy Project Officer, Faye Pudney at West Lindsey District Council said: "We wanted to be able to make it possible for everyone to see all the hard work our local schools have put into the exhibition.
"We're thankful to the team at Gainsborough Old Hall for allowing us safe access so that we could capture this wonderful exhibition which is now available to view on our website ."
Cllr Paul Howitt-Cowan, Member Champion for Heritage and Tourism at West Lindsey also commented: "I'm delighted that this exhibition has been made available to the public. Gainsborough Old Hall is a treasured attraction in Gainsborough and West Lindsey and we look forward to seeing visitors being able to return soon".
Visitor Experience Manager, Victoria Mason Hines at Gainsborough Old Hall said: "We were really pleased with the number of schools who engaged with us on this project and the quality of work which was produced. It is great to be able to give the public a preview of the children's art work and we are still hoping to have this work on display at the Hall when we reopen".
The Schools' Pilgrim Exhibition is now available to view online
To find out more about the Mayflower story and its links to Lincolnshire and North Nottinghamshire visit the Discover Gainsborough website . You can also follow Discover Gainsborough's PilgrimAGE campaign that will allow you to explore the history of the Pilgrims and their roots.
The campaign is running throughout the summer, leading up to the 400th anniversary of the sailing of the Mayflower in September and includes historical blogs, snapshots of exhibitions as well as videos, podcasts and specially commissioned digital activities.
For latest news and regular updates, follow Discover Gainsborough on Facebook , Twitter  and Instagram .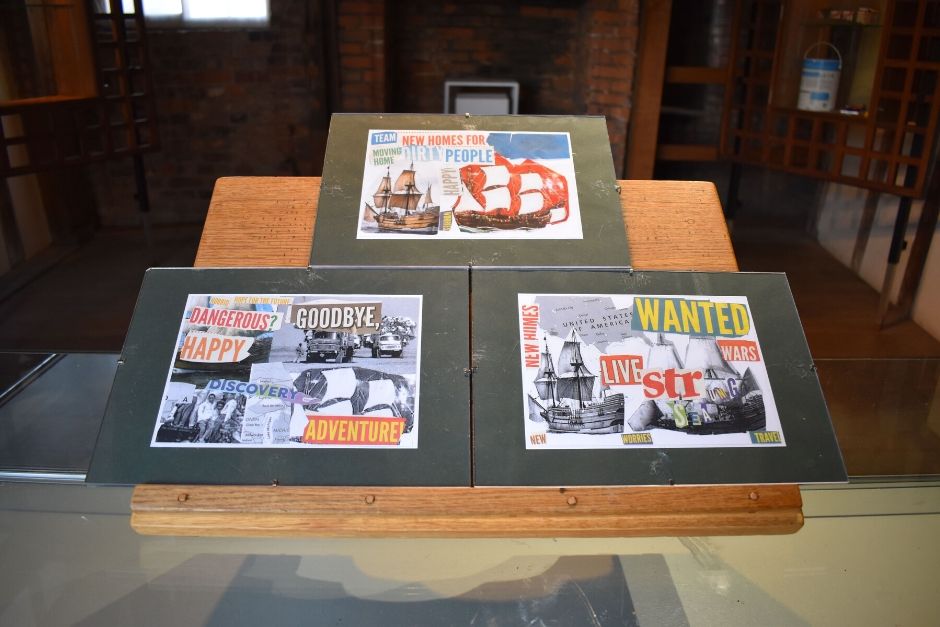 Schools Artwork from the Mayflower 400 Virtual Exhibition at Gainsborough Old Hall