Get ready to experience an unforgettable day filled with laughter, music, and incredible performances as West Lindsey District Council proudly presents the brand new 'Revive Festival' in partnership with Magna Vitae Trust for Leisure and Culture. This exciting event is tailor-made for families with young children and teens, offering an enchanting lineup of international artists and local talents that will leave you amazed and entertained.
On Saturday, June 17, 2023, from 9 am to 6 pm, the town centre of Gainsborough will come alive with a spectacular showcase of group acrobatics, live music, dance, street theatre, and a jaw-dropping stunt duet. Best of all, this extraordinary day of fun is absolutely FREE for everyone to enjoy!
Cllr Lesley Rollings, Deputy Leader of Council and Chairman of Prosperous Communities at West Lindsey District Council is thrilled to bring the Revive Festival to West Lindsey. She exclaimed, "We are incredibly excited to host this fantastic event within our District, celebrating the talents of artists both locally and from across Europe. This is truly a day for anyone, regardless of age, to revel in."
One of the festival highlights is the Community Stage, which will showcase the finest local talents Gainsborough has to offer. Prepare to be mesmerized by the contemporary choir from 'Rock Choir' and captivated by the dance performances from 'Rhythm in Movement Dance Company,' 'G-Town Dance Crew,' and 'Everett-Fox School of Dance Misterton.' Additionally, singer-songwriters 'Lizzie Goddard' and BBC introducing artist 'Georgie Hanson' will grace the stage with their enchanting live performances.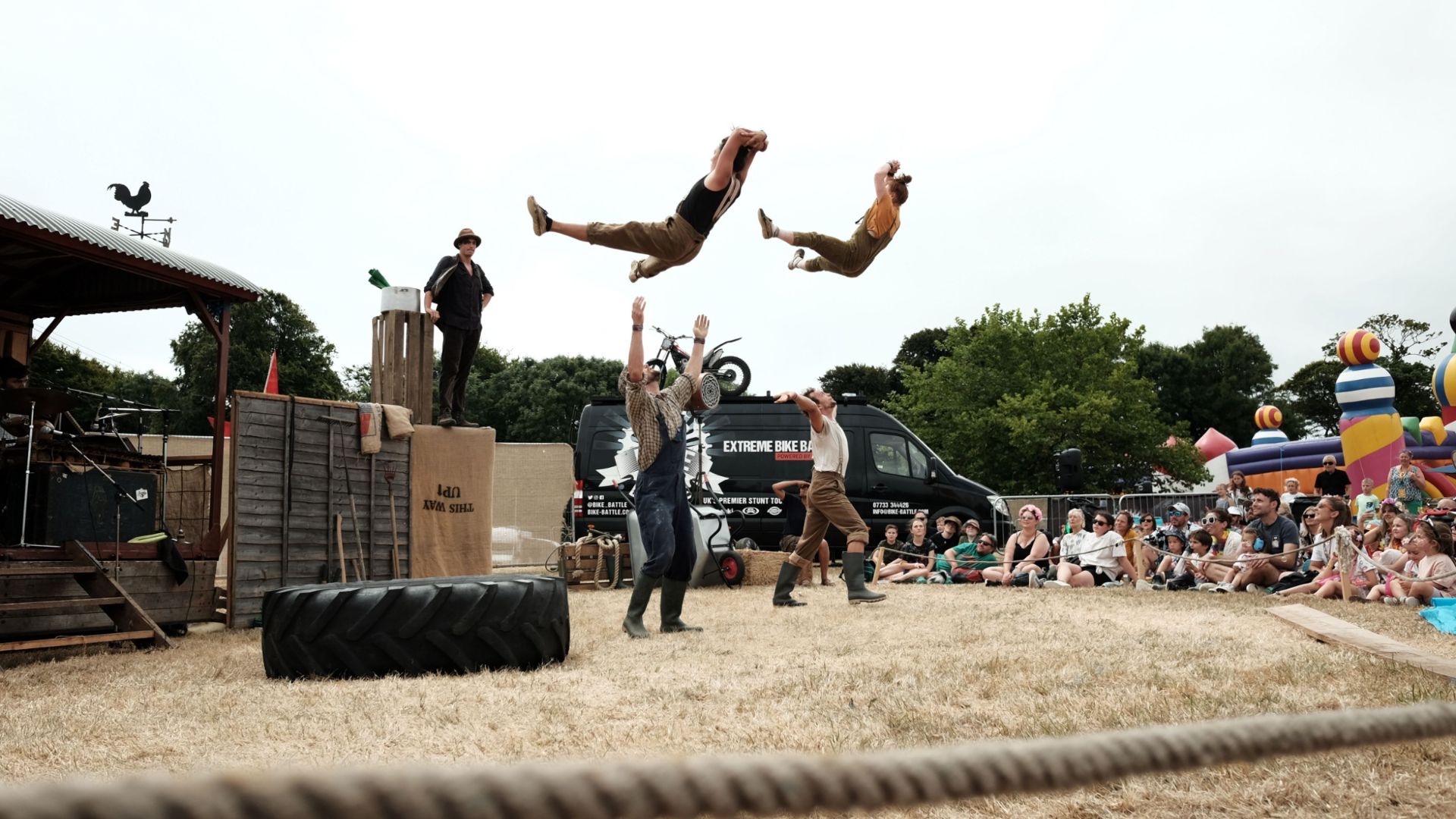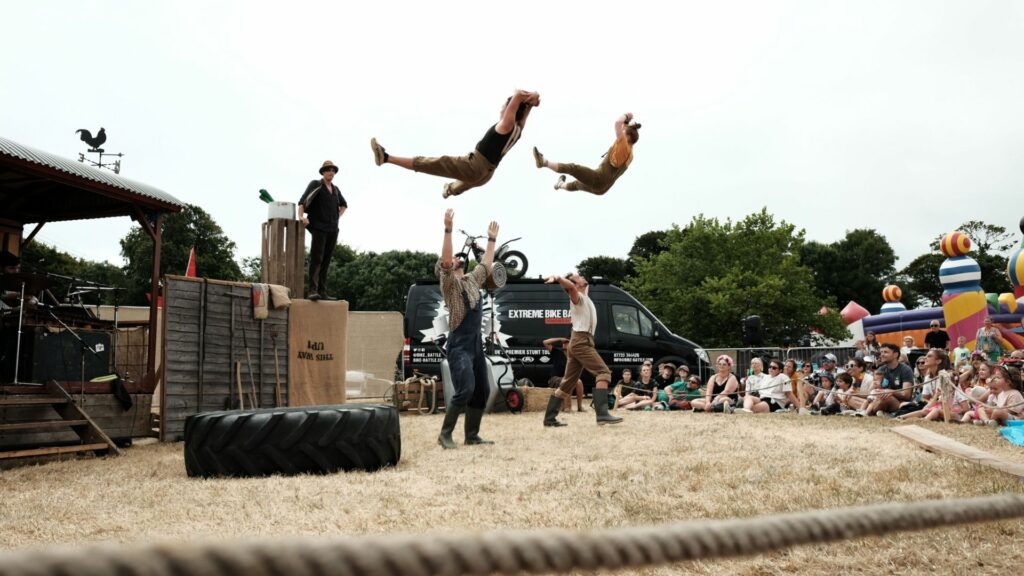 But the excitement doesn't stop there! The Revive Festival is collaborating with the renowned SO Festival in Skegness and Mablethorpe to bring you a program featuring extraordinary international artists, showcasing breathtaking theatre, dance, and arts. Prepare to be dazzled by the following performances:
 'Farmyard Circus': This warm and cheery, family-friendly spectacle is inspired by farm life and features awe-inspiring group acrobatics, juggling, theatre, and live music.
'This Maag': Prepare to be enthralled by a sophisticated interactive theatre experience that combines Swiss and European humor in the latest performance titled "This is the summit!"
'WE HAVE TO TALK': This captivating dance and street theatre piece explores the dynamics of family relationships and their conflicts, performed by the talented dancers Linn Johansson and Hans Nezza, alongside the remarkable Jem Prenafeta, a young performer with Down's Syndrome.
'Les Quat'fers en l'air': Brace yourself for a thrilling stuntwomen duet as they defy gravity by climbing the highest peaks. Unfortunately, global warming has melted the snow, leaving behind only the skeleton of this gigantic mountain. Experience a moment of weightlessness and marvel at the acrobatic skills of this duo. Will they endure the heat while spinning in the air?
Matthew Archer from Magna Vitae Trust for Leisure and Culture, who also delivers the SO Festival in Skegness and Mablethorpe, expressed his excitement, saying, "We have thoroughly enjoyed working in collaboration with West Lindsey District Council to bring international artists to the residents and visitors of Lincolnshire, and we look forward to continuing our partnership in the future."
The Revive Festival offers more than just incredible performances. You can also indulge in delicious food, and refreshing drinks, and explore various stalls offering a range of items. Plus, there will be FREE face painting available to transform your little ones into their favourite characters. To plan your day and ensure you don't miss a moment of the action, head to the event listing on the Visit Lincolnshire website here.
Don't miss out on joining Gainsborough for this exciting brand-new event that guarantees a day of fun and entertainment for the whole family. Mark your calendars for Saturday, June 17, 2023, and get ready to make unforgettable memories at the Revive Festival.
To stay updated on all the exciting events happening across Lincolnshire, don't forget to sign up for our Events Newsletter by clicking here.