media services
filming locations in Lincolnshire
let us help find your next film location in Lincolnshire
Lincolnshire is no stranger to movie stardom. Choose from unspoilt countryside, picturesque coastline and iconic historic locations.
Whether Hollywood blockbuster or classic TV oldie, Lincolnshire is where movie producers head off to find great locations. Filming of Ridley Scott's new Napoleon starring Joaquin Phoenix took place in early 2022. Lincoln Cathedral was standing in for Notre Dame, not the first time it has had a starring role having acted as a double for London's Westminster Abbey in The Da Vinci Code and in The Young Victoria.
proud member of the Filming in England Partnership
We are proud to be a member of the Filming in England Partnership working with Creative England's Production Services team, welcoming filming to Lincolnshire, ensuring cooperation and commitment to assist Film and TV drama productions.
If you would like to discuss locations in Lincolnshire, or need more specialist advice on Filming in Lincolnshire please complete the film here form.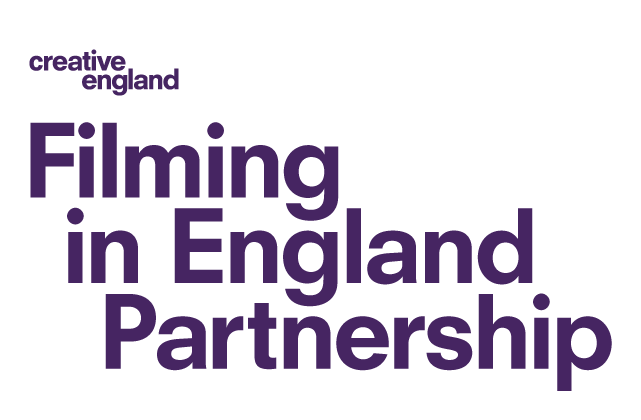 To search for further filming locations please visit Creative England's location database: www.filminginengland.co.uk/locations/
If you're in search of crew or a facility please visit Creative England's Crew and Facilities database:
Register on the Creative England Databases
Your property could be just what filmmakers are looking for. If the property is based in England, outside of London and could accommodate filming, find out more and register on the free database: www.filminginengland.co.uk
Alternatively if you own either a filming studio or a business that facilitates filming, or you are either an experienced professional or new entrant, register on the Creative England database so productions filming in the region can find you: www.filminginengland.co.uk
Lincolnshire County Council – Information about filming in Lincolnshire
If you would like more details on logistics and regulations for arranging your shoot in Lincolnshire, including highways and permits,  please refer to our page on the Lincolnshire County Council website.
You can also find out more about the County and what is has to offer in the Greater Lincolnshire Film Opportunity Proposition.
historic settings
Mike Leigh's Peterloo was filmed in Castle Square, between the Cathedral and Castle. The Square was portraying one of the most shameful episodes in our history, when cavalry charged into a peaceful crowd that had gathered in Manchester to demand democratic reform. Medieval Gainsborough Old Hall was also used in the filming of Peterloo.
unique interiors
Lincoln Castle is no stranger to film roles, its atmospheric Victorian prison buildings being a particular draw, with Downton Abbey and Call the Midwife both being filmed there.
Stately homes are always a draw for costume dramas and Pride and Prejudice has been filmed twice in the county.
Burghley House and neighbouring Stamford were used for the Keira Knightley version whilst the BBC version starring Colin Firth used Belton House near Grantham. Stamford still proves a draw for fans of the BBC TV costume drama Middlemarch. The TV adaption of George Eliot's story was filmed largely there and at nearby Grimsthorpe Castle.
For film makers Lincolnshire can also offer unspoilt countryside of immense variety from the mysterious fens to the rolling wolds, but always with big dramatic skies.
Lincolnshire's coastline also offers that contrast between fun packed holiday destinations like Skegness and the peace and quiet of the natural coast with its wide sandy beaches, marshes and dunes.
JK Rowling's new series of Strike is being shot on location in Skegness. Tom Burke as private detective Cormoran Strike visits the Lincolnshire resort to stakeout a witness.
For TV and film location enquiries in Lincolnshire please get in touch. We are able to offer our services to location scouts as well as other media organisations working in film production and television who may wish to gain insight or permission to shoot footage in the county for both the big or small screen.