Retailers in Cleethorpes town centre are hosting a free Monster Trail for some family fun over the coming weeks.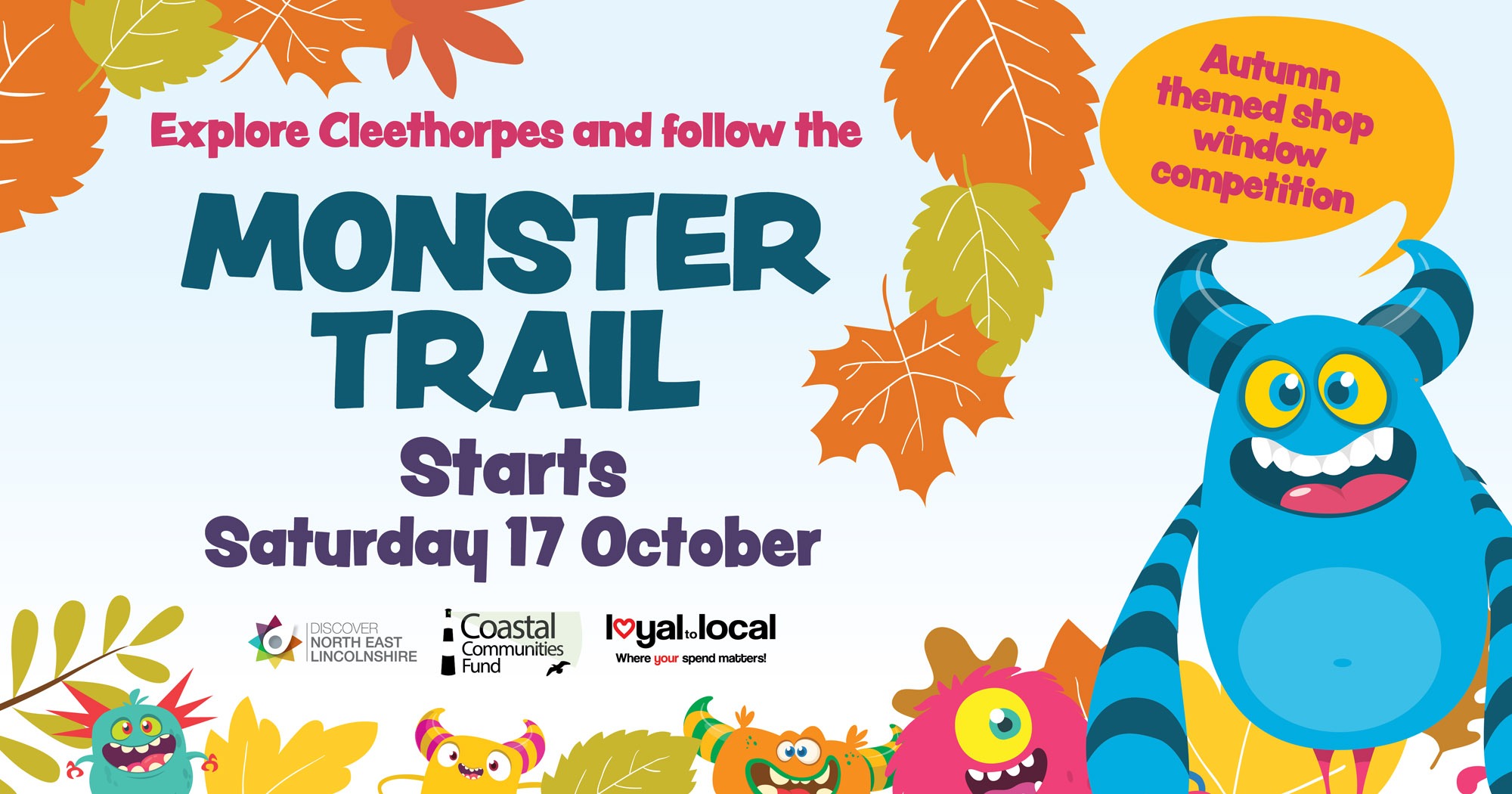 DiscoverNEL has created a Monster Trail Guide which challenges families to find the 22 ceramic monsters in the windows of shops in Cleethorpes and unscramble the letters on the monsters to create a phrase.
Those completing the quiz and handing it in at the final venue will be entered into a random prize draw to win the top prize of a £100 voucher to spend in a Cleethorpes town centre business.
Other prizes in the draw include family tickets for the cinema, bowling, a swim session and a ride on the light railway.
The self-guided trail is free to take part and a guide can be picked up at participating businesses. The trail will be active from Saturday 17 October on Thursdays, Fridays and Saturdays until 7 November.
The monsters will be hiding in the windows of 22 shops in the resort which have been dressed in an Autumn theme. This also forms part of a shop window competition and the public will be able to vote their favourite Autumn-dressed window via Facebook on @DiscoverNEL .
The monsters have all been hand painted by local children.
Cllr Procter, Cabinet member for tourism, said: "This fun, seasonal trail has encouraged businesses to work together to bring more people to shop in Cleethorpes town centre.  The trail will help visitors find shops, businesses and cafes they might not have visited before and will be a fun family activity to enjoy in Cleethorpes."
Nic Till, owner of Riverhead Café, said: ""Businesses have been hit hard by the events of this year and we are thrilled to be able to take part in a fun, safe outdoor event that encourages families to explore our town.
"The sense of community in and around Cleethorpes is strongly felt both between businesses, shopkeepers and residents. Everyone wants to see our town centre not only survive but thrive both now and in the future and collaborations and events like this one are key to keeping that feeling alive."
The trail has been funded through the Coastal Communities Fund, secured by CoastNEL. The CCF has also funded the improvements to the public spaces in Cleethorpes, the shutter art on North Prom and the other elements of public art being installed on the North Prom in the coming months.
Little Explorers
Find more great things to do on family days out.