Afternoon Tea and Takeaway Picnics - if you're planning a #VEDay75 Victory Party this week, why not order from one of our Taste Lincolnshire partners.
Here is a list of our Taste Lincolnshire partners who are offering some great takeaway picnics and afternoon tea deliveries for #VEDay75.
The clock is ticking – so you'll have to move fast to get your orders in. Please check their individual websites for order and delivery information.
But don't worry, all of these businesses are also offering home deliveries after VE Day, too. So, you don't have to miss out on your afternoon teas and 'home' picnics.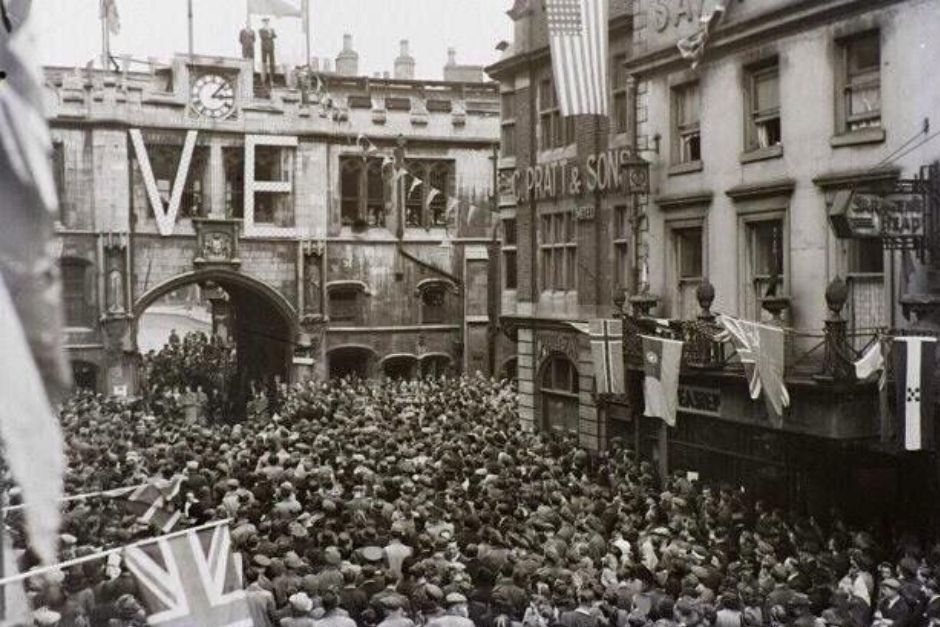 VE Day Celebration in Lincoln, 1945
To celebrate VE Day this year 
Uncle Henrys 
have a special Land Girls High Tea. Collection and delivery slots will be available on Friday 8th May and Saturday 9th May. To place your order, please call
01652 640308
during their office hours: Monday to Wednesday 9:30am- 4.30pm. (Update 06.05.2020 3pm – Friday 8th May: Fully Booked, Saturday 9th May: Collection & Delivery slots still available)
Menu:
Homemade Sandwiches
Homemade Haslet and Piccalilli
Uncle Henry's Roast Ham with Traditional Chutney
Free Range Egg Mayonnaise and Cress
Just Jane Cheddar with Fresh Tomato
Homemade Savoury Bites
Uncle Henry's Lincolnshire Sausage Rolls
Land Girl's Homity Pie (Traditional Leek, Potato and Cheese Tart)
Homemade Sweets
Mini Fruit Scones with Clotted Cream and Jam
Union Jack Cupcake
Homemade Carrot Cake
Chocolate Dipped Anzac Biscuit (A sweet biscuit using rolled oats, golden syrup, butter, sugar and desiccated coconut dipped in chocolate)
Price: 
£15 per person Why not add a bottle of Cecilia Beretta Prosecco for an extra £12.
Enjoy Browns Pies At Home  and order your takeaway Picnic for 2 for your Victory Party this weekend.
Slots are still available for Friday 8th, Saturday 9th and Sunday 10th May, and if you live near Market Rasen, you can collect your orders from the Market Square at 12pm.
Browns Pies at Home include:
Pork Pies
Scotch Egg
Fresh Salad
Potato Salad
Pickles and Chutney
Focaccia
and Cheesecake for dessert.
Order your #VEDay75 Pie at Home from their Facebook page and send them a message.
Price: £20
A selection of cold pies to heat at home are also available to order, plus a selection of Lincolnshire Brewing Company  ales, too.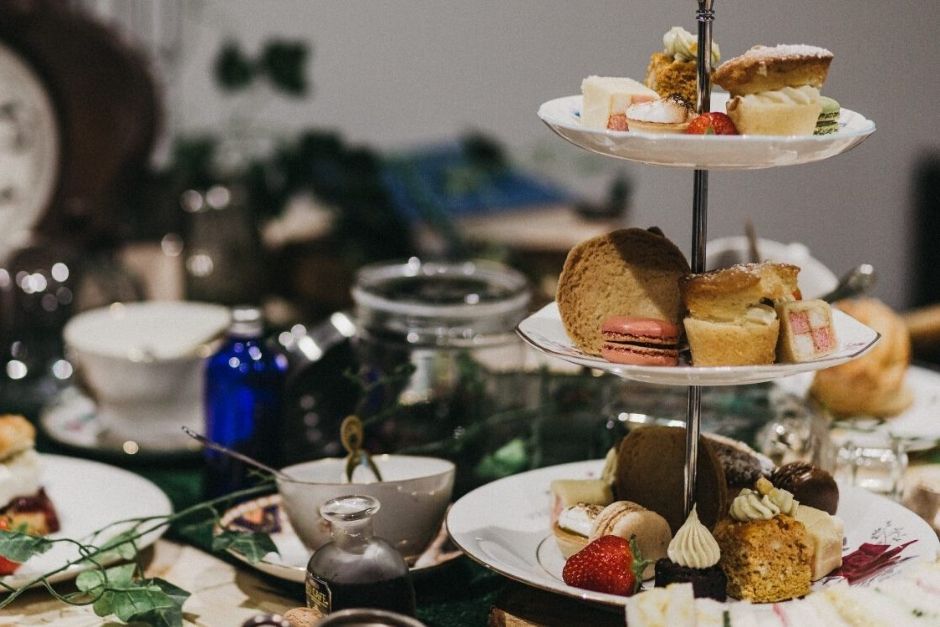 Afternoon Teas by Salted Orange
Salted Orange Food Company
Why not commemorate #VEDay75 in lockdown with a delivered afternoon tea from 
Salted Orange Food Company.
To place your order, call 07792 419730 or email 
enquiries@saltedorange.co.uk
. Order before Wednesday at 5pm for a morning delivery on Friday 8th May.
Afternoon Teas include:
Buttermilk scone with jam and cream
Macaroons
Drizzle cake
Chocolate brownie with salted caramel
Victoria sponge cake
Fosters sausage roll
Smoked salmon and cucumber finger sandwiches
Cheese and red onion marmalade finger sandwiches.
Price: 
£15 per person within Lincoln, delivery outside please enquire.
Ferry Ales Brewery  have a very special #VEDay75 weekend offer, just for you.
Between Sunday 3rd May and Friday 8th May 2020 you can get a discount on Mosquito English Pale Ale and Just Jane Bitter when you buy a 10litre or 20litre beer in a box.
The beer is real cask ale just like you would get in the pub (if not better) and once opened will last up to 2 weeks if you keep it cool.
Instead of £54 for 20 litres it will be £51.30
Instead of £30 for 10 litres it will be £28.50
To take advantage of this offer head to their website  and order Just Jane or Mosquito (or both!) and enter code VE75BIB at checkout.
Plus! They're offering free delivery to any local Lincoln postcode: LN1 – LN6
200 Degrees Coffee  are offering free postage on coffee all week. No code or voucher is needed, just head over to their online shop and place your order.
Free First Class postage is available on all 250g and 1kg bags of beans, so you can enjoy freshly roasted 200 Degrees coffee during your Victory Party this Bank Holiday weekend.
As well as #VEDay75 this weekend, you can also join in with #BritishCheeseWeekender – a free online cheese festival with talks, tastings, farm tours and cookery demos. Order you cheese delivery from Cote Hill Cheese by Wednesday 6th May 10pm for delivery on Thursday 7th May.
View their online shop here  and choose your cheese selections for your Victory Party.
The cheese shed at Cote Hill Farm is also open all day every day 7am-6pm.
Be Inspired and Bake You Own
Bake your very own picnic at home for #VEDay75 and get inspired from The Luxury Restaurant Guide.
The latest article features this delicious Lincolnshire Pork Pie recipe by Steven Bennett, The Lincolnshire Chef and Director at Healing Manor .
We're proud to see Steven's recipe sit alongside those from Marcus Wearing at the Berkeley Hotel, Gordon Ramsey, Raymond Blanc, The Kitchen at Chewton Glen, The Guilbert Scott, James Martin and Corrigan's Mayfair.