The Lincoln Tea and Coffee Company sponsor Lincolnshire Display Teams including RAF Aerobatic Team and BBMF.
The Lincoln Tea and Coffee Company have some amazing news, they are proud to announce a hat- trick of sponsorship for Lincolnshire display teams The Typhoon, RAFAT Red Arrows and The Battle of Britain Memorial Flight .
"We are thrilled to have all worked hard to achieve this together. Supporting and working closely with such iconic teams is very exciting indeed" shared Director and founder, Susie Carlisle.
"Living and working in Lincolnshire, we feel proud of its link with aviation and RAF heritage. Seeing the aircraft in the Lincolnshire skies, you cannot help but stop, gaze and feel honoured. The BBMF's mission is to maintain our national heritage in airworthy condition to commemorate those who have fallen in the service of this country."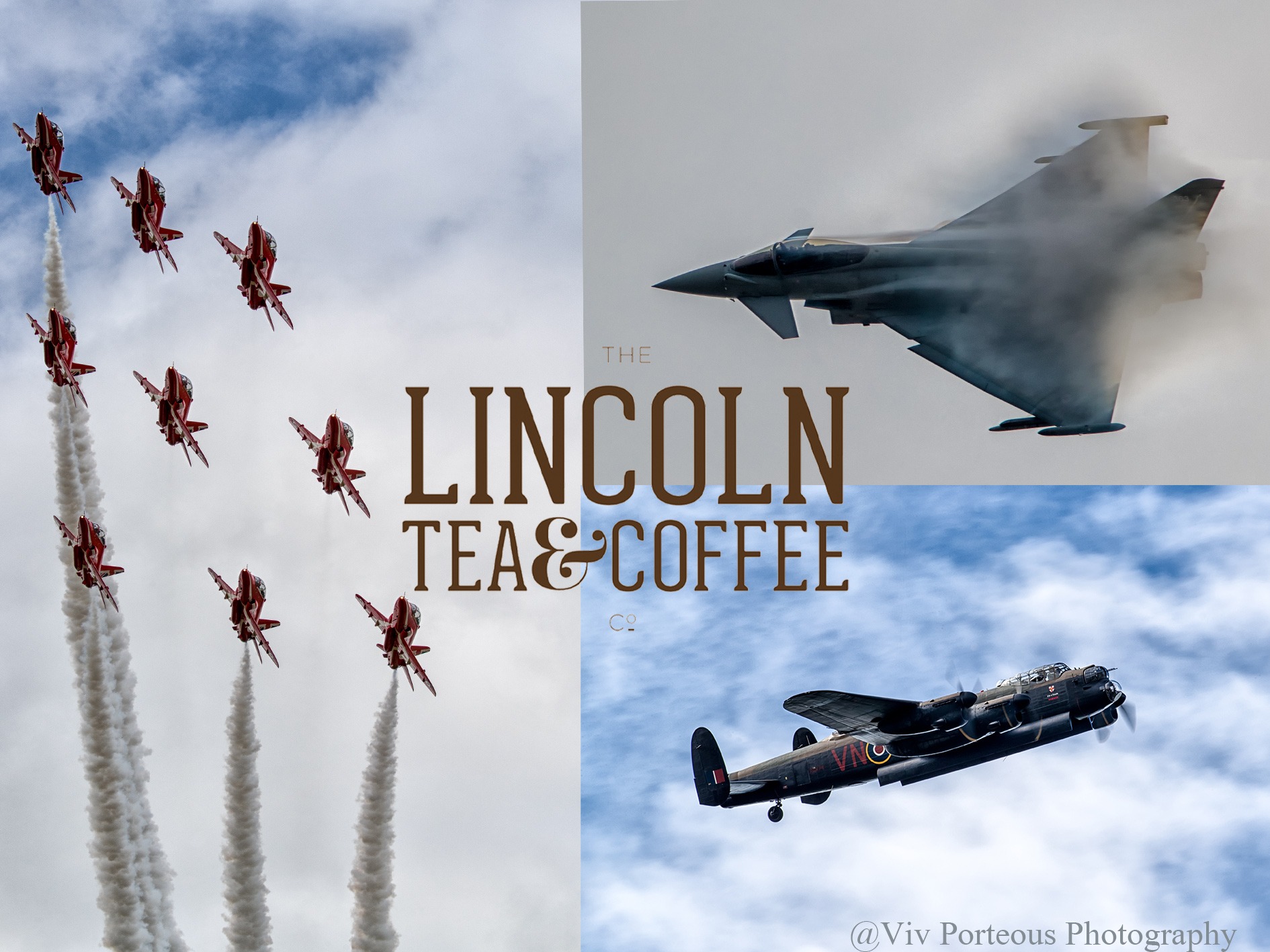 Images ©Viv Porteous Photography
"We regularly watch the Red Arrows practice from our office windows and enjoy seeing them over Lincoln when out delivering. Achieving the sponsorship and working with these amazing display teams is both exciting and a true honour".
A spokesperson for the Royal Air Force Aerobatic Team said: "The Red Arrows have long been associated with the county of Lincolnshire and this is now reflected with The Lincoln Tea and Coffee Co becoming an official team product and MOD licensee."
A spokesperson for the Battle of Britain Memorial Flight reported 'We are very pleased to have entered into a sponsorship agreement with The Lincoln Tea and Coffee Company'.
BBMF operates from RAF Coningsby, the Typhoon base in Lincolnshire and home of the Typhoon Display Team. The pilot and dedicated team from 29 squadron showcase the mind-blowing display of speed, power and agility of Typhoon aircraft and they have already started planning for the 2021 season. One spokesperson for the Typhoon Display Team said "We are delighted to be working with Lincoln Tea & Coffee who equally match the quality, excellence and values that the TDT uphold. Their tea and coffee line simulate the power, agility and punch of an RAF Typhoon. We are excited to see what this new partnership will bring."
"We are excited to share this news and that we are also MOD licensees, so to celebrate we will be launching a range of tea and coffee 'official licenced products' so watch this space!" Susie shared.
A fabulous story of a local company working with these iconic display teams. The sky is the limit for this award-winning tea and coffee company, what will they do next?!
For more information about The Lincoln Tea & Coffee Company, visit their website here.