Uncle Henry's Farm Shop are delighted to announce some excellent results in two major awards this autumn, naming them as the Best Meat Pie producers in the UK.
Award-winning farm shop, butchery and café, Uncle Henry's are delighted to take home an additional 2 awards this autumn, recognising them for producing Britain's Best Meat Pie. The Top Industry awards include the nationally recognised Meat Management industry awards , and the Great Taste Awards .
Star piemaker Linda North, who has been with Uncle Henry's since its inception in 2006, has proved to be a popular chef in Lincolnshire, with customers visiting the shop specifically to purchase her handmade pies.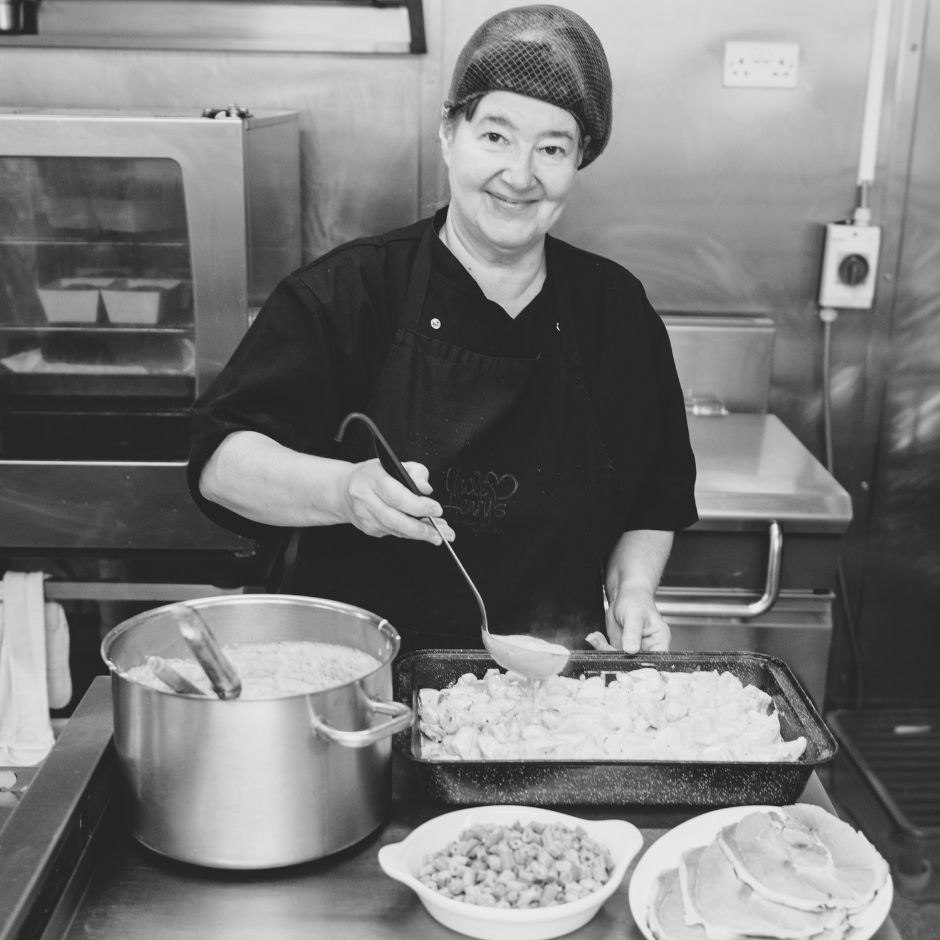 Pictures: Award-winning Piemaker Linda North, Uncle Henry's Farm Shop
In the Meat Management Award's  coveted Britain's Best Meat Pie category, Uncle Henry's finished as a finalist with their Chicken and Ham Pie and this year, Linda's pies have shone once again, with the Steak & Ale pie being awarded a gold star.
The judges singled out the 'good honest flavours, the generous chunks of beef and the attractiveness of the pie with its crimped edges and pastry cow'.
Linda's range also includes Lamb & Mint, Classic Steak and Steak & Ale, made with a golden shortcrust pastry, rolled by hand every morning in the shop's bakery, which also produces a range of sausage rolls, cakes and pastries for customers visiting the cafe.
Also within the Meat Management Awards, Uncle Henry's received four Highly Commended Awards for a range of products made on site by the butchery team, two of which come from pigs reared on the farm itself. These results were:
Best Bacon Product: Uncle Henry's Traditional Unsmoked Short Back Bacon
Britain's Best Sausage: Uncle Henry's Caramelised Onion Sausage
Best Poultry Product: Uncle Henry's Chicken Breast Stuffed with Lincolnshire Sausagemeat, Wrapped in Bacon
Best Lamb Product: Uncle Henry's Minted Lamb Pin Wheel
The Great Taste Awards need no introduction, having become the largest and most trusted industry award synonymous with fine food and drink the country over. Every single star has been carefully assessed and considered by a panel of experts, chefs and producers. Uncle Henry's is no stranger to achieving Great Taste Awards, with their Lincolnshire sausages, pork leg joint, and pork loin joint scoring stars in 2018 and 2019.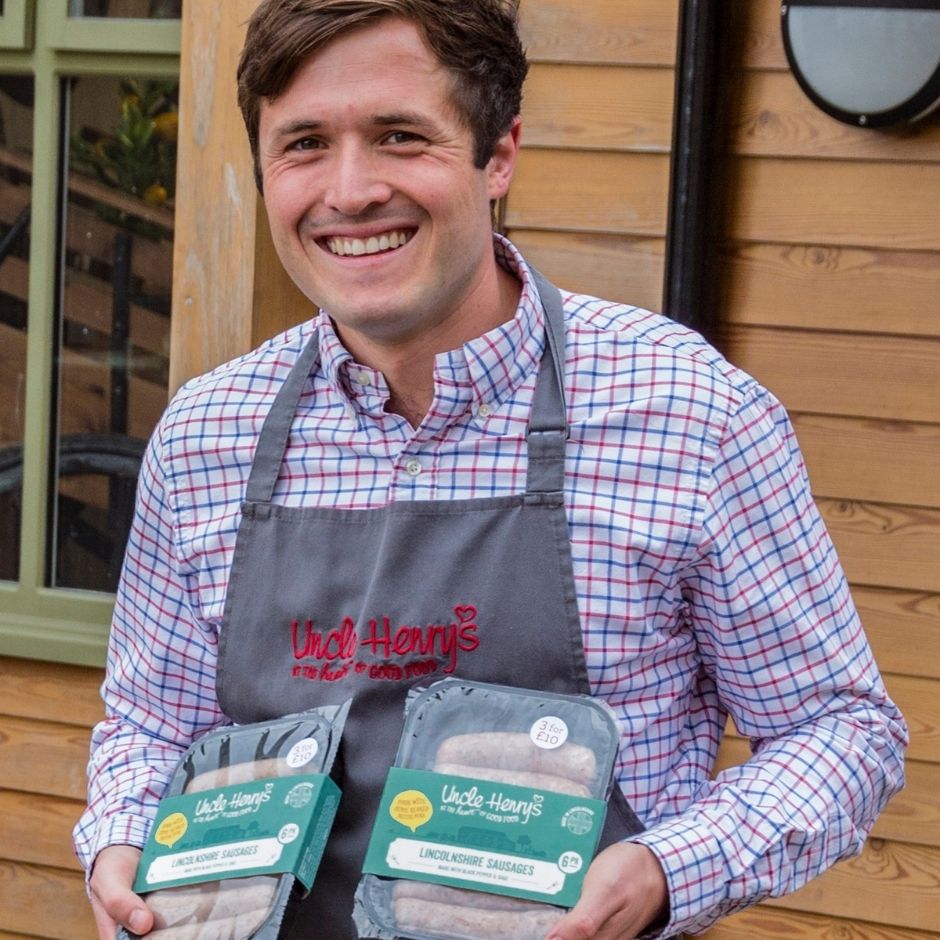 Pictured: Graham Ward, General Manager at Uncle Henry's Farm Shop
Located next to the village of Grayingham, ten miles outside of Gainsborough. Uncle Henry's opened in September 2006 and is part of a family farming business managed by Graham Ward and Emma Blandford, the son and daughter of the owners Steve and Meryl Ward.
Graham & Emma are the fifth generation to live and work at the mixed arable and livestock farm where high welfare pig production and environmental stewardship are important parts of the farming business.
"In our farm shop and cafe, we offer our customers a real farm to fork experience combined with great customer service. We have a wide range of products available in the shop including pork and potatoes from our own farm and we are also proud to support over 40 Lincolnshire producers – our local food heroes!" said Graham.
"Needless to say we're absolutely delighted with these results; as we move into autumn and prime foodie time we've ensured the butchery counter and freezers are well stocked with all these award-winning products so there's never been a better time to pop in, pick some up and judge for yourself."
The Meat Management Industry Awards recognise the best manufacturers and producers, suppliers, retailers and organisations in the UK meat sector, and are voted for by the readers of Meat Management magazine and industry experts. The various Award Categories reflect everything that is exceptional across the whole UK industry.