Panna Cotta: Whoever thought masses of cream and sugar could taste so good? Well…the Italians I guess, but here's a Lincoln inspired recipe to soothe your sweet tooth this summer.
​Serves: 4
Total cooking time: 3 hours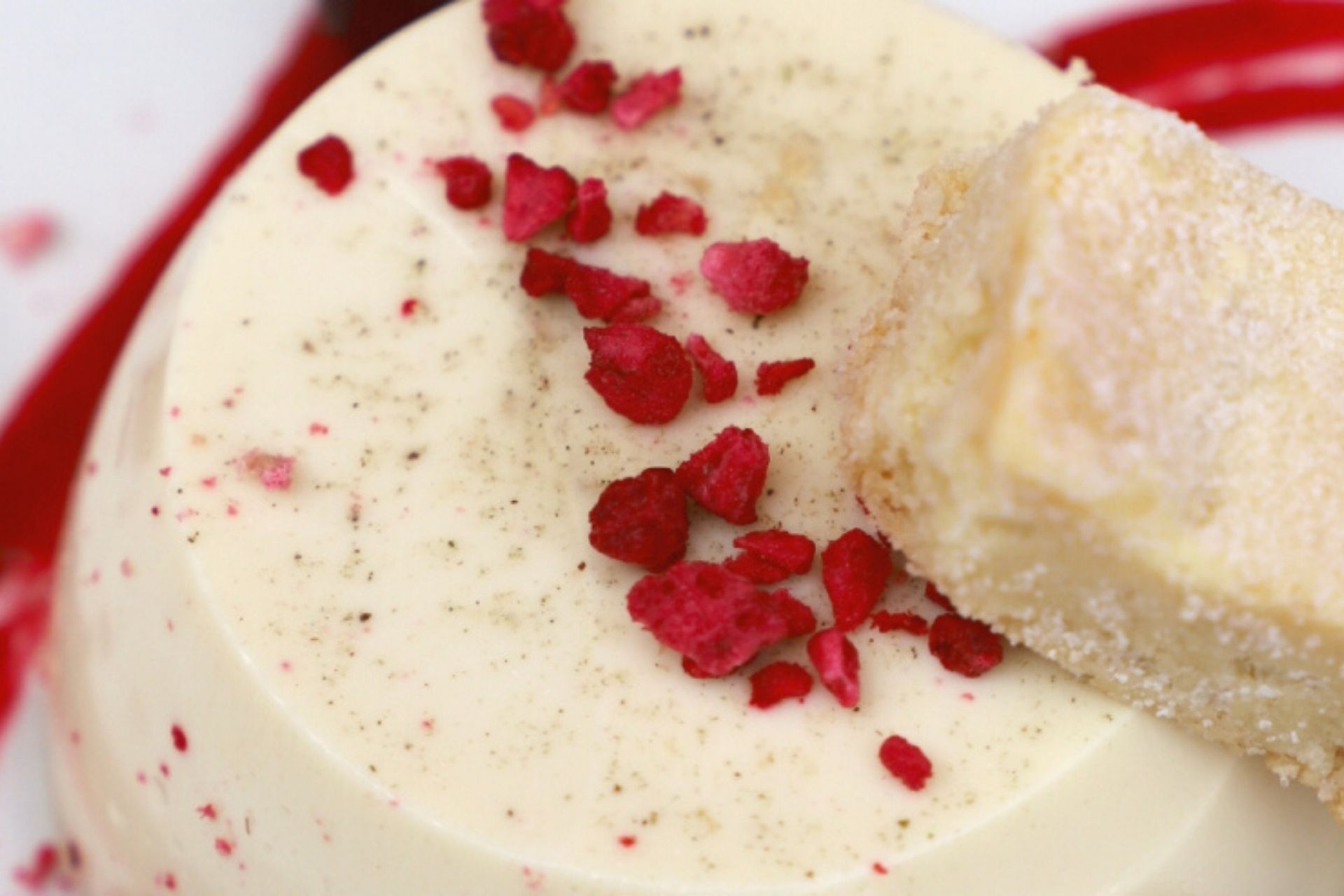 4tsp of Stokes Japanese Cherry Tea – available in High Bridge shop or online
400ml of double cream
100g of sugar
3 gelatine leaves
For the raspberry coulis:
1 punnet of raspberries (frozen is fine too)
100g sugar
Put the Japanese Cherry Tea Leaves into a mug and cover with boiling water (just enough to cover the leaves) – leave this to one side to cool and infuse.


Place the gelatine leaves into a bowl of cold water to soak.


Once the tea has cooled, strain the liquid into a jug and discard the leaves.


Add the cream, sugar, and tea to a saucepan.


Scrunch the gelatines leaves by hand, removing excess water and then add them to the pan.


Slowly bring the mixture to the boil, stirring continually, ensuring the gelatine has dissolved.


Pour into moulds and refrigerate for two hours until set.


When ready to serve, gently tilt the moulds to one side carefully give a little squeeze to help the Panna Cotta become loose. Place a plate over and turn upside down so that the Panna Cotta falls out. Decorate with the raspberry coulis and fresh cherries as desired.
Put the raspberries and sugar into a saucepan with a little water, heat gently until the liquid reduces.
Blitz with a hand blender or whisk and allow to cool.
Have you tried this recipe? Share your bake with us on
Facebook , Twitter  or Instagram.