Discover the history of George Boole, Victorian Mathematician and the inventor of "Boolean Logic" – one of Lincolnshire's greatest minds that can be celebrated and remembered across the historic city of Lincoln.
Boole was born in Lincoln on 2nd November 1815 and christened at St Swithins Church on Freeschool Lane. In 1834, when he was just 19 years old, he opened his first school along the same road, and six years later Boole went on to open his second school in Lincoln, along Pottergate in 1840.
George Boole's work is in every computer and smartphone known to date, using this Boolean logic he invented, a system of AND, OR or NOT statements. Boolean algebra (as it is known today) was introduced in his first book The Mathematical Analysis of Logic (1847), and set forth more fully in his An Investigation of the Laws of Thought (1854).
Known as the "Grandfather of the digital world", the Lincoln-born pioneer now has three works of art dedicated to him in his home city along with plaques and mentions across the city centre.
The first statue installed is along Lincoln's Brayford Pool found along the University of Lincoln side. A stunning, reflective, contemporary sculpture produced by New Delhi-based Raqs Media Collective with two arcs that rise and fall by the water. They are designed as portals as they "recall mathematician George Boole's 'logic gates' – conceptual sites of entry and exit for answers to questions that can end in either a yes or a no answer".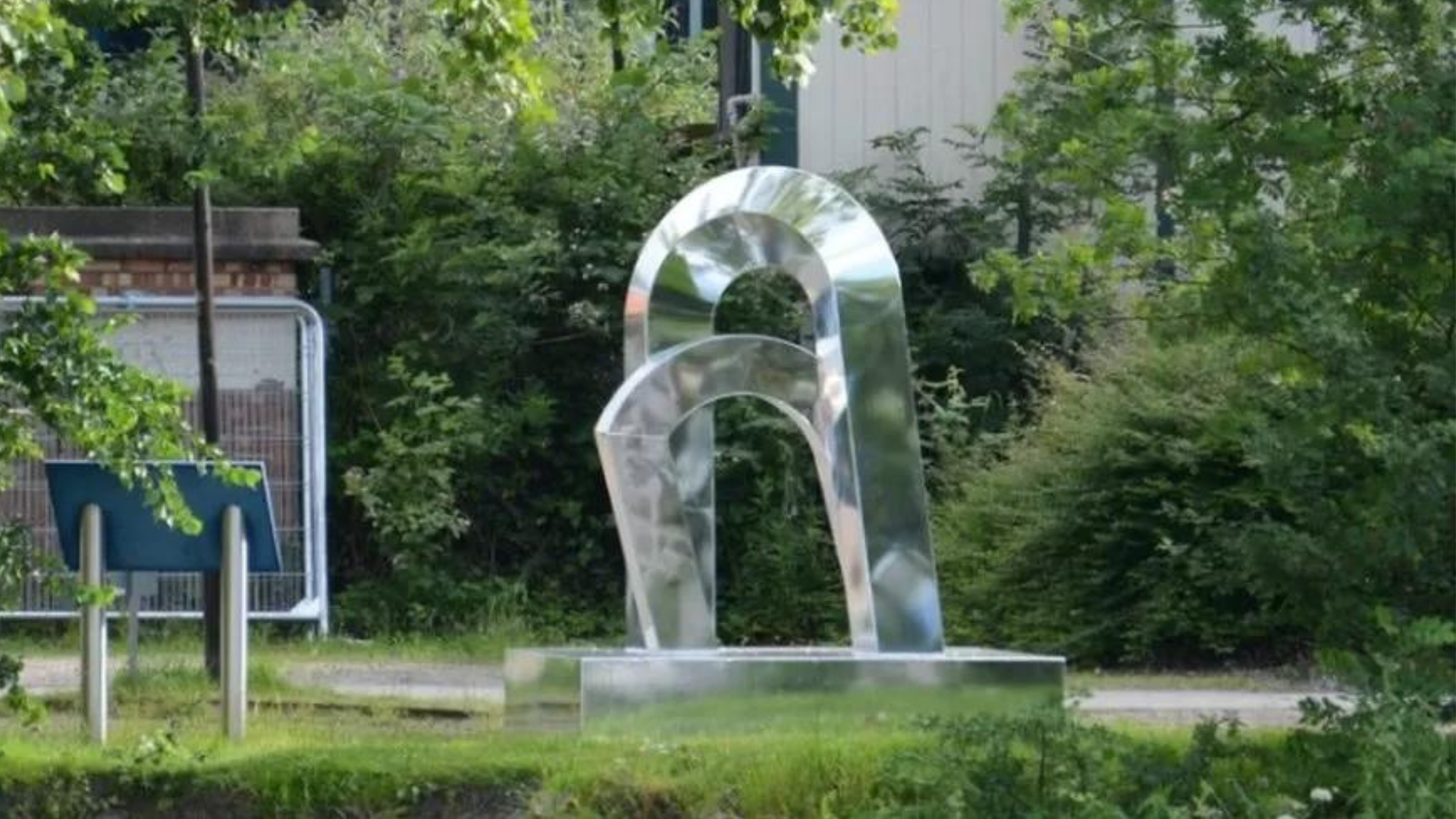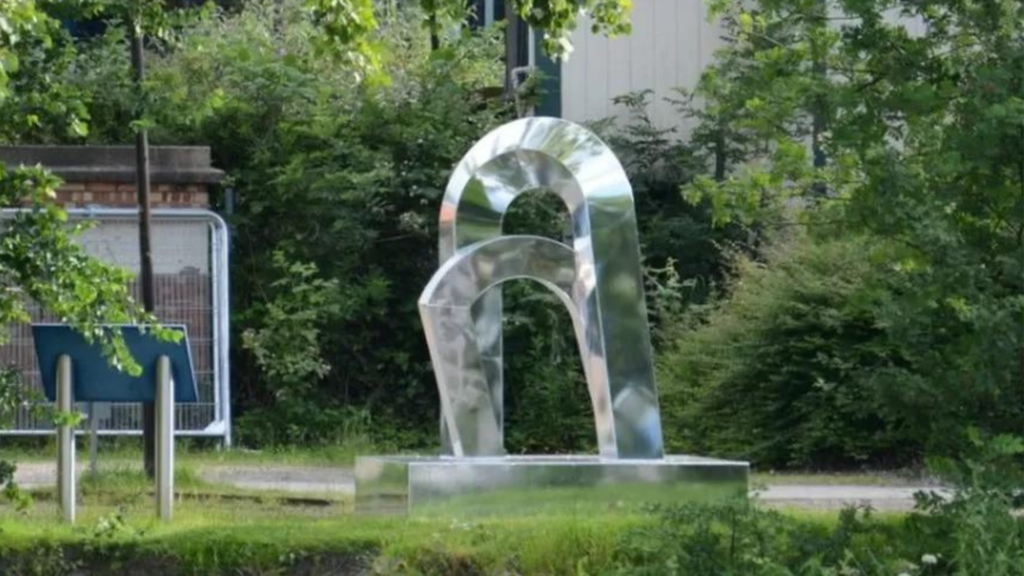 Secondly, and poignantly, a memorial stained glass window to George Boole is installed at Lincoln Cathedral. "The Teaching Window", found in the fourth window of the north wall of the cathedral, was funded by friends of Boole in his memory, with artwork depicting the calling of Samuel, his favourite Bible passage.
The newest is a larger than life-size bronze statue of Boole teaching a boy and a girl at a blackboard, and stands proudly outside Lincoln's transport hub. Installed earlier this year, the statue is a grand gesture to his genius works and a wonderful welcome for those entering the city by rail or bus. 
Other Lincoln sites also commemorate the mathematician and are rippled across the city. A plaque on his Pottergate house, and on the site where the church stood in St Swithins Square when he attended, plus a mention on the obelisk at St Marks Square. All that can be spotted as you travel through the city on your next visit. 
Before his landmark invention, in 1844 George Boole was awarded the Royal Medal for Mathematics for his paper 'On a General Method of Analytics', which drew the attention of Britain's leading mathematicians. From this outstanding achievement, Boole became a professor at Queen's College Cork (now University College Cork), leading to his revolutionary discoveries of logic that continue to develop the digital world we know today. 
In 1851 is was documented that we told a friend that his creation could be "the most valuable, if not the only valuable contribution that I have ever made or am likely to make to science and the thing by which I would desire if at all to be remembered hereafter". 
The designer of his most recent statue, Antony Dufort said that George Boole should be "remembered with pride"
"It was acknowledged by Alan Turing at Bletchley Park during World War Two that Boolean logic led them to the design of the computer which eventually broke the Enigma code and is estimated to have shortened the war by two years."