Experience a friendly welcome and enjoy great food made for you. Uncle Henry's is part of a family farming business, run by the Ward family. Visit the farm shop, butchers and cafe, where you will always find a warm welcome and great tasting home produced and local food.
Wifi
Parking
Accessible
Toilets
Baby Facilities
Groups Welcome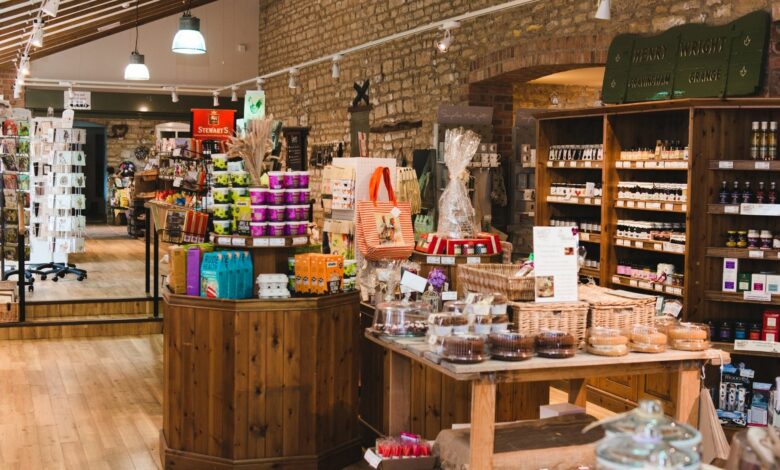 Visit the ward-winning farm shop, butchery and café. Uncle Henry's, are proud winners of 2 prestigious awards - the nationally recognised Meat Management industry awards, and the Great Taste Awards.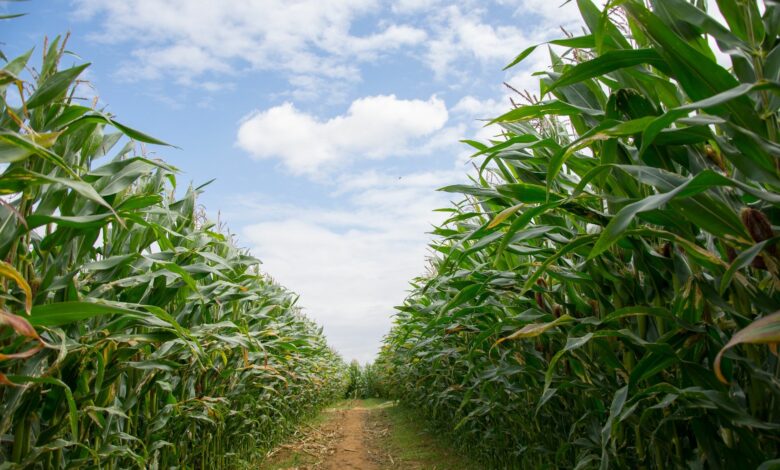 Uncle Henry's Maize Maze 2020 pays tribute to the NHS with a new design and a secret message hidden within the maze itself.
Monday - Saturday: Farm Shop
9:30am - 5pm
Monday - Saturday: Café
9:30am - 4:30pm
Sundays and Bank Holidays: Farm Shop
10am - 4pm
Sundays and Bank Holidays: Café
10am - 3:30pm
more information
Grayingham Grange Farm
Grayingham
Gainsborough
DN21 4JD
A hidden gem found in the North of Lincoln. Built by Thomas Burgh in 1460, Gainsborough Old Hall is over 500 years...
more like this in the county
A 'Hidden Gem' on the seafront at Winthorpe serving Specialist Coffees, Teas,Milkshake Deluxe and a selection of Wines, Ciders and...
Our home in historic Lincoln is a charming Regency fronted building in the tastefully regenerated Cornhill Quarter. ...
Since opening in March 2018, Baci and Co have only ever had one goal, to produce the best Gelato they can. It does not matter how you take your Gelato, in a tub or on a...
Find the popular coffee shop, Café Allez! based at Belvoir Castle. The coffee shop serves coffee roasted by 200 Degrees as well as some of their own freshly baked...
Grantham - van hire available across the UK.
At the centre of Lincoln's Cathedral Quarter. Explore the quaint and historic cobbled streets with an array of independent...
Discover Cote Hill Cheese for award winning cheeses, made on the farm using milk from our contented free range cows....
The Doddington Hall café offers simple, homemade dishes cooked to order. Ranging from the famous fish and chips to the Doddington Herd Lincoln Red burger, the chefs...
Opened in 2007, our award-winning Farm Shop was born out of a passion for good quality, seasonal, local food....
The Green Man, Ropsley, dates back to 1648 and prides itself on a great range of home-cooked country dishes, superior steaks, fresh...
Grimblethorpe Hall is thought to have been built about 1620 with mid c19 alterations and additions.The brick house has the look of a...
Lilli's Tearoom and Cakery in Market Deeping offer a wide selection of homemade cakes, light lunches and occasion cakes, perfect for all occasions....
At Lincolnshire Poacher Cheese, we are absolutely committed to producing the very best cheese that we possibly can (with a little help from our 230 Holstein Fresian...
The multi award winning farm shop at Mountain's Boston Sausage hosts a fabulous restaurant bistro where home cooked locally sourced food is served daily....
All of the wine at Ovens Farm Vineyard is produced on site. The winery started life as a traditional farm building built to store...
Set in the quaint market town of Louth in the Lincolnshire Wolds, the Bottomley Distillery produce the award winning brand, Pin Gin, along with white label projects....
Visit Redhill Farm Shop as you either shop in Lincoln's famous Bailgate or directly on the Farm in Morton, Gainsborough....
Visit Seven Districts Coffee House for freshly roasted, ethical coffee, locally roasted and full of...
If you want to learn more about coffee, or share a fun experience with family, friends or even work colleagues and get the basics on making and serving coffee, or......
Our aim is simple. To provide good food from reliable source with good animal husbandry. We have tried to source and support local...
Discover a unique shopping experience at Cote Hill Cheese dairy farm. Shop delicious local produce and know where your food comes from....
The Fuddy Duck Brewery was born out the need for quality beers, with bold and exciting flavours. A break from the normal main stream...
At the heart of Belvoir Estate's retail village 'The Engine Yard', lies the Fuel Tank Restaurant where visitors can enjoy a range of experiences and...
Simply sit and enjoy a relaxing coffee supplied by the Nottingham Coffee Roaster 200 Degrees, while trying a freshly baked cake, scones or brownies. The menu changes...
A quirky cafe in the centre of Bourne. Pastry Chef, Phil makes our cakes, scones and goodies! We serve soup, sandwiches,...
The Lincoln Distillery, established in 2017, is Lincoln's first commercial distillery since 1863. Independent and family owned they produce a range of premium quality...
Situated within Alive Church, Newland, Rising Café Lincoln is the perfect place to meet friends, enjoy delicious homemade food, treat yourself to a unique afternoon...
Established for over 25 years, the Sack Store inherits its name from the historic building that is home to the business. It was built in the heart of Lincolnshire to...
Bateman's Brewery pride themseles on giving one of the best brewery tours and tutored tastings in the country. The tour guides are knowledgeable, insightful and full...
Langton's Cafe is open for indoor catering and takeaway food and drinks. Enjoy their daily offers and seasonal...
Lut's Place offers workshops throughout the year to support people to: learn something new, connect with others, celebrate, have fun and increase self-awareness and...
South Ormsby Estate's rare-breed Lincoln Red cattle spend their time grazing seasonally on a 3,000-acre country estate in the heart of the Lincolnshire...
Tuck into some proper fare at Stokes High Bridge Café Lincoln. Take your pick from scrumptious snacks, salads and sandwiches, freshly made to order from locally-sourced...
Bells Tea Shop is located at the top of Steep Hill, serving snacks, light lunches and afternoon tea with fresh local...
A beautiful conversion of a former Methodist chapel; cakes, afternoon tea and lunches are served in the cafe and on our sunny terrace....
Discover this ideal shop for cycling enthusiast. Meet expert staff who are ready to help you chose the perfect bike or cycling gear for you whatever your capability. Try...
Cafe Bistro located in the heart of Market Rasen. Catering for all. Slimmers, gluten free or vegan. They are also a community orientated, family friendly social...