Give the gift of a North Lincolnshire experience this Christmas.
Discover the joy and excitement when you hear the unwrapping of a Christmas Gift that will hold memories for a lifetime. Give the gift of an experience you can share with your friends and family this Christmas, that allows you to explore North Lincolnshire's countryside, culture, and culinary delights – some from different heights and perspectives!
Visit North Lincolnshire have gathered together experiences from across the area, with inspiration to help you build the perfect experience gifts, along with some tasty and unique gift ideas for building a local North Lincolnshire Christmas Hamper.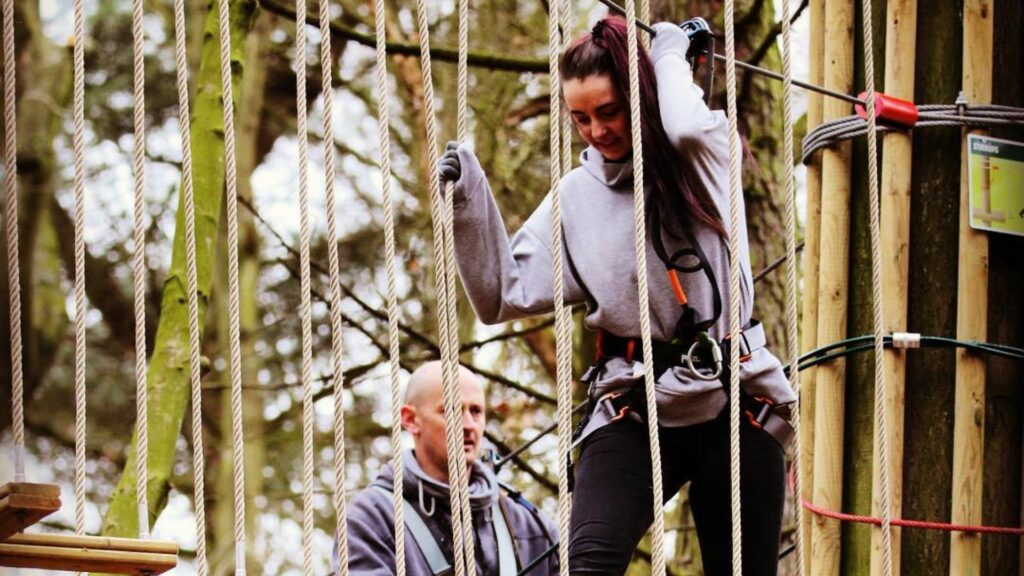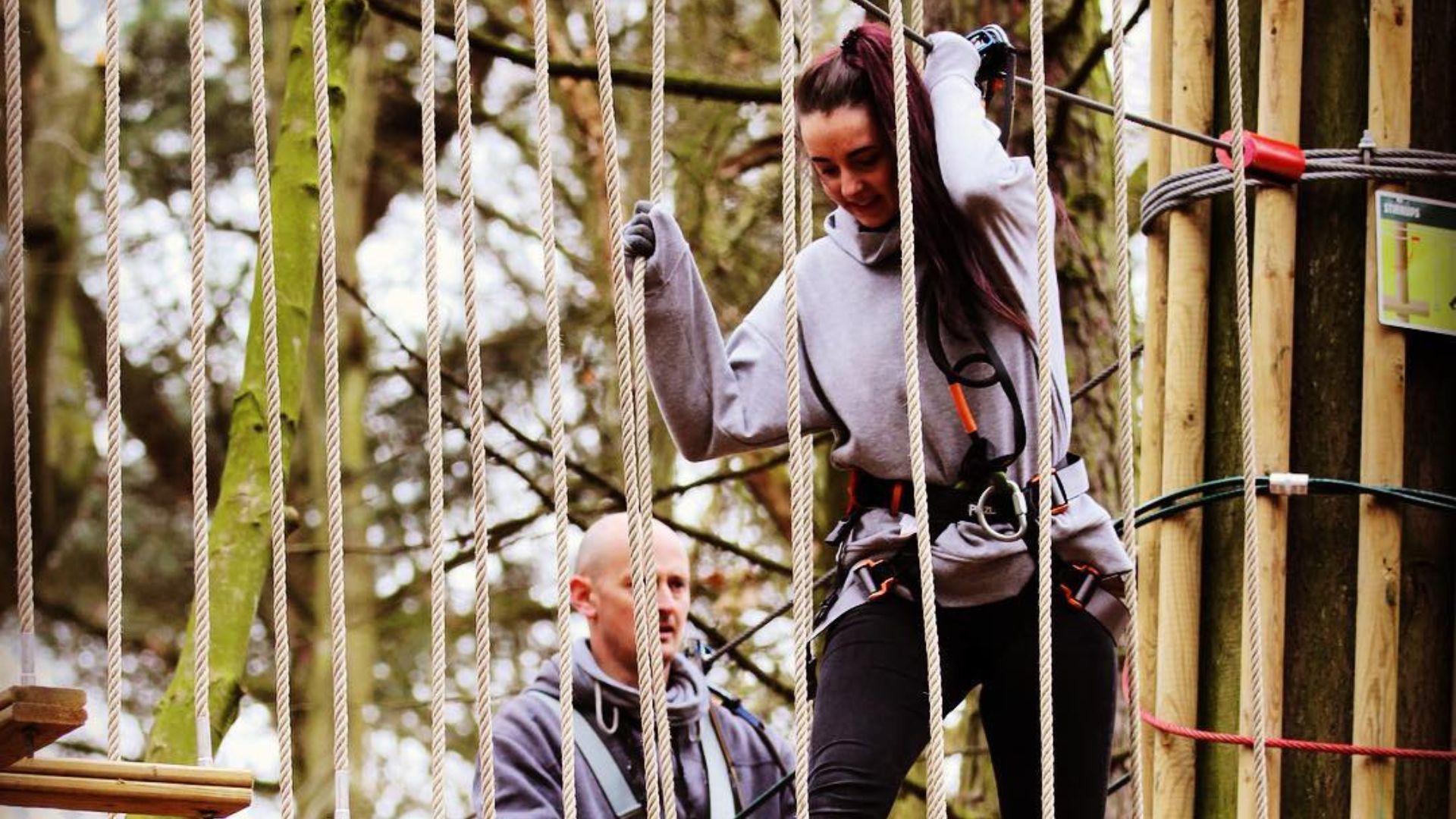 Give the gift of Adventure

At Go Ape, Normanby Hall
A triplet of scenes and a spot of adventure for the fearless. Set within the grounds of the stunning stately home Normanby Hall and its beautiful country park, you'll find the Go Ape signature forest where you can zip, climb and tunnel through the treetops.
Get your Go Ape Experience Gift Voucher here.
Zookeeper Experience Days
At Messingham Zoo, Scunthorpe
Become a family of zookeepers for the day at Messingham Zoo, just south of Scunthorpe.  Vouchers are available for this unique personal experience, as well as their Animal Experiences, and are suitable for all ages.
Give the gift of a zookeeper experience in North Lincolnshire.
'Chef at Home' Taste Experience
From San Pietro Restaurant, 
Be a San Pietro chef for the night! For the romantic gift givers among us, the 'Chef at home' box from the San Pietro restaurant in Scunthorpe will leave your taste buds tingling. Each box serves two, with a delicious starter, main and dessert and a few extra restaurant-style treats. A foodie experience you can enjoy at home this Christmas.
Traditional Blacksmithing Experiences
With Award-Winning Blacksmith Cameron Huggins.
Enjoy a rare opportunity to try out traditional blacksmithing under the supervision of expert and award-winning Blacksmith, Cameron Huggins. You'll be guided through the traditional process to craft your own creation in the unique surrounding of a 300-year-old forge. 
Book your Cameron Huggins Blacksmith Experience here
Glide Above Lincolnshire on an Experience Flight
With Trent Valley Gliding Club
Experience the exhilarating thrill of a Gliding Experience Flight with Trent Valley Gliding Club in North Lincolnshire. A great introduction to learning to glide or simply a wonderful experience to take in the stunning North Lincolnshire views.
Discover more and book your gliding experience here.
North Lincolnshire Cooking Classes
With local celebrity chef, Nigel Brown.
Let North Lincolnshire's celebrity chef Nigel Brown guide you through cooking with his exclusive classes at his very own cookery school kitchen. Enjoy the relaxed atmosphere as you learn his top cheffing secrets, and take home the recipes to recreate your dishes at home to wow your friends and family. 
Book your Lincolnshire Cooking Class with Nigel Brown here.
Tandem Skydiving Experience
At Hibaldstow Skydive Centre.
With plenty of different experiences to choose from, Hibaldstow's tandem jump is the most popular experience for thrill-seekers. Reaching speeds of 120mph this is certainly the ideal one-off experience of a lifetime!
Get your Hibaldstow Skydiving Experience Gift Vouchers here.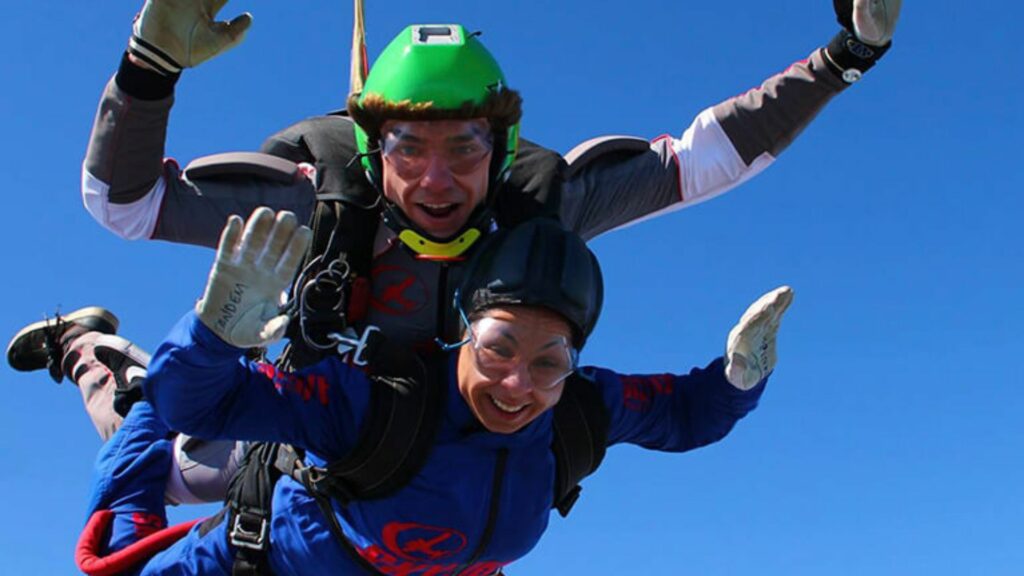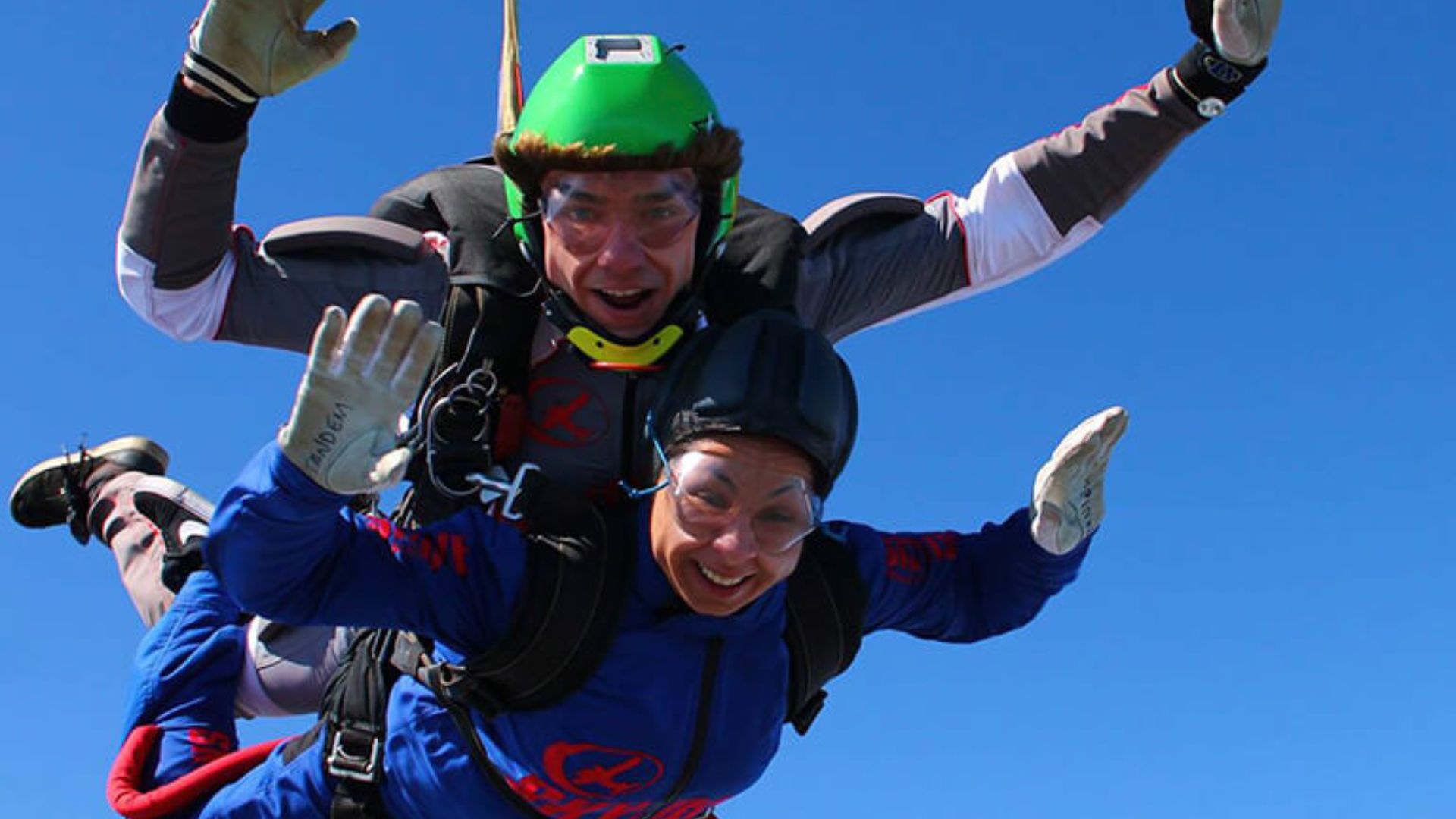 Local gift ideas from North Lincolnshire
Pack together the perfect North Lincolnshire Christmas Hamper with these local gift ideas.
Winteringham Fields Christmas Puddings
Made by North Lincolnshire's only Michelin star restaurant this year, and a must-have Christmas Hamper treat. Christmas Puddings packed with rich fruits, locally sourced ingredients and natural goodness are the perfect accompaniment to any festive celebration. Each pudding is 900 grams, which will comfortably feed 8 people.
Place your Winteringhan Fields Christmas Pudding order here. 
A bunch of Friday Flowers from Lily & Moss
Local North Lincolnshire florist Cassie, of Lily & Moss. Cassie creates floral arrangements for delivery every Friday with her "Friday Flowers" selection, each bursting with her pick of the best seasonal flowers and foliage available each week. 
Five Fathoms Spirits
Five Fathoms make small-batch spirits from their distillery based near the Humber Estuary, each reflecting a journey across land and sea. The spirits capture the essence of the timeless flow of the tides which are united with botanicals from across the globe.
Add a bottle of Five Fathoms' Spirits to your Lincolnshire Hamper. 
Christmas Cookies
A sweet treat for your Christmas hampers this year that will last more than just the day. Add a mixed box of cookies from The Cookie People to your hamper, and top up the treat with a gift voucher that they can spend all year round at their Ashby Store or 'The Hatch' in Central Park in Scunthorpe.
Get your Gift Boxes and Gift Vouchers from The Cookie People here.