This picturesque Regency mansion of Normanby Hall is situated in the heart of North Lincolnshire. Explore 300 acres of land including beautiful ancient woodland, walled gardens and children's outdoor play areas including a Go Ape.
Cafe / Tea Room
Restaurant
Guided Tours
Parking
Accessible
Toilets
Baby Facilities
Gift Shop
Dogs Welcome
Groups Welcome
Coach Parking
Meeting Facilities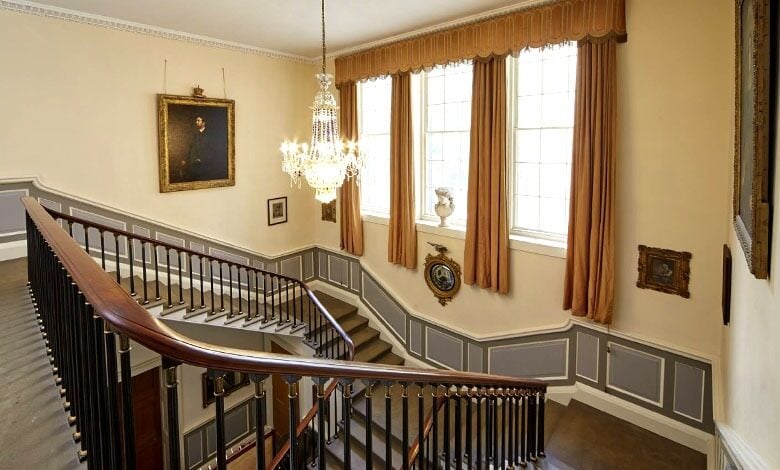 Venture inside Normanby Hall and explore elegantly decorated rooms furnished in the late Regency style. Gain fascinating insight into the history of the Hall and Sheffield family.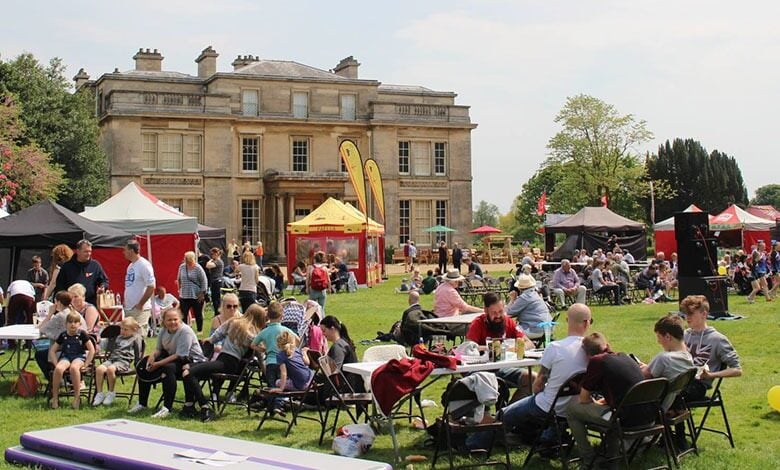 There is so much for the whole family to enjoy at Normanby. Discover Activity Trails, explore the park and learn all about nature. Enjoy the on site Farming Museum, board the Normanby Land Train and much more.
Discover new heights in the Treetop Challenge and Treetop Adventure set against the picturesque backdrop of Normanby Hall.
Elegant Regency mansion set in an idyllic 300 acre estate
A perfect family-friendly day out in a scenic setting. The estate is open to the general public every day of the year,noffering something for everyone with 300 acres of land to explore, elegant Regency hall, the region's first Go Ape, a gift shop, Farming Museum and Stableyard Café.
Normanby Hall was designed by Robert Smirke and completed in 1825. The property is owned by the Sheffield family, former dukes of Buckingham and original owners of Buckingham Palace.
Enjoy a relaxing stroll around the beautiful gardens and grounds at Normanby. Explore the various gardens including the Victorian Walled Garden, Secret Garden and Sunken Garden. 
Attend tours and trails led by knowledgeable members of staff at Normanby. Enjoy talks on a variety of topics including the hall, gardens, architecture, social history, folklore, fashion and more.
Please visit Normanby Hall's official site for up to date information on their opening times.
Children (5 to 16 years)
£4.50
Free entry to under 5s.
more information
Normanby Hall Country Park
Normanby
North Lincolnshire
Discover one of the best motor cycling circuits in the UK just 10 miles north of Horncastle and 5 miles south of Louth....
more like this in the county
Belton House is a Grade I listed National Trust country house located in the parish of Belton near Grantham in Lincolnshire....
Belvoir Castle is one of the UK's finest Regency castles. The ancestral home of the Duke of Rutland with an unbroken line for almost a thousand years. Enjoy exploring...
Burghley House is one of the largest surviving Sixteenth century houses. Conceived by William Cecil, Lord High Treasurer to Queen...
Beautiful Elizabethan manor house just outside Lincoln with flemish tapestries and walled gardens displaying a pageant of colour all year round. Don't...
Beautiful park and gardens open to the public since the 70s by Captain and Mrs Elwes with the hope of stimulating enjoyment and appreciation for the countryside,...
A hidden gem found in the North of Lincoln. Built by Thomas Burgh in 1460, Gainsborough Old Hall is over 500 years...
Discover the lively past of the Massingberd family in their former country house home full of character and charm with eight acres worth of gardens, sweeping formal...
Harlaxton Manor is an architectural masterpiece with exquisite formal gardens. Constructed in 1830 by Anthony Salvin for...
This world class attraction was originally built by William the Conquerer. Visit for Medieval Walk Walk, Victorian Prison, Magna Carta Vault and much...
Tattershall Castle is an impressive moated building owned by the National Trust. Built by Robert de Tateshale in the 15th century having received permission from Henry...
Visit this National Trust owned 17th century Lincolnshire farmhouse where Sir Isaac Newton had his famous revelation about...
Woolsthorpe by Colsterworth, Grantham
Alford Manor House, dating from 1611, is of Georgian and Victorian design and is one of the largest thatched manor houses in the...
The fascinating yet tranquil, consisting of over 150 clipped Yew Trees in all manner of unusual...
Set in the heart of middle England's countryside discover these 400 year old gardens offering exquisite displays of florals and colour throughout the seasons....
Grimsthorpe Castle is a majestic structure with its central courtyard and extensive parkland of great antiquity retaining its original...
Stourton Estates is a traditional family farm in a beautiful historic parkland setting with spectacular grounds, lakes and trails to...
In the late eighteenth century, Boston Central Park was a private deer park. The park was purchased for public use in 1919, and is now one of the focal points of the...
Explore this area of the Witham Valley and you will come across amazing survivals of the nine monastic abbeys built in the early medieval period....
Walled Garden Baumber is an innovative and exciting garden, full of hidden surprises and vastly different from the traditional kitchen garden that it once...
Wyndham Park lies on the banks of the River Witham just to the north of Grantham Town Centre. It offers a wide range of facilities for young and old and proudly holds...
Hussey Tower was built around 1450 by Richard Benyngton, collector of customs and excise in Boston, during the period in which it was the wealthiest port in England...
A monthly schedule of workshops with flowers at the heart of everything. Held in the flower field and barn, encouraging new...
Gedney Broadgate, Spalding
Tattershall College is the ruin of a grammar school built in the late 15th century. It is one of a complex of buildings built by Ralph, Lord Cromwell, including...