Viking Way 01 Barton On Humber To Barnetby Le Wold Walk
Barton on Humber,Barnetby le Wold
After following the Humber bank the route climbs inland to cross Elsham Wolds, before descending to the valley of the Skegger Beck and the railway junction town of Barnetby.
Starting point
North Bank Viewing Area, Ferriby Road, Hessle, HU13 0LN
Parking
Linked to Public Transport
Dog Friendly
Points of interest: 
The Humber Estuary is the second-largest plain estuary in the UK.
RAF Elsham Wolds is a former Royal Air Force station in England, operating in both World War I and World War II.
Barnetby le Wold is a small rural village and civil parish in North Lincolnshire, England, located between Brigg and Immingham.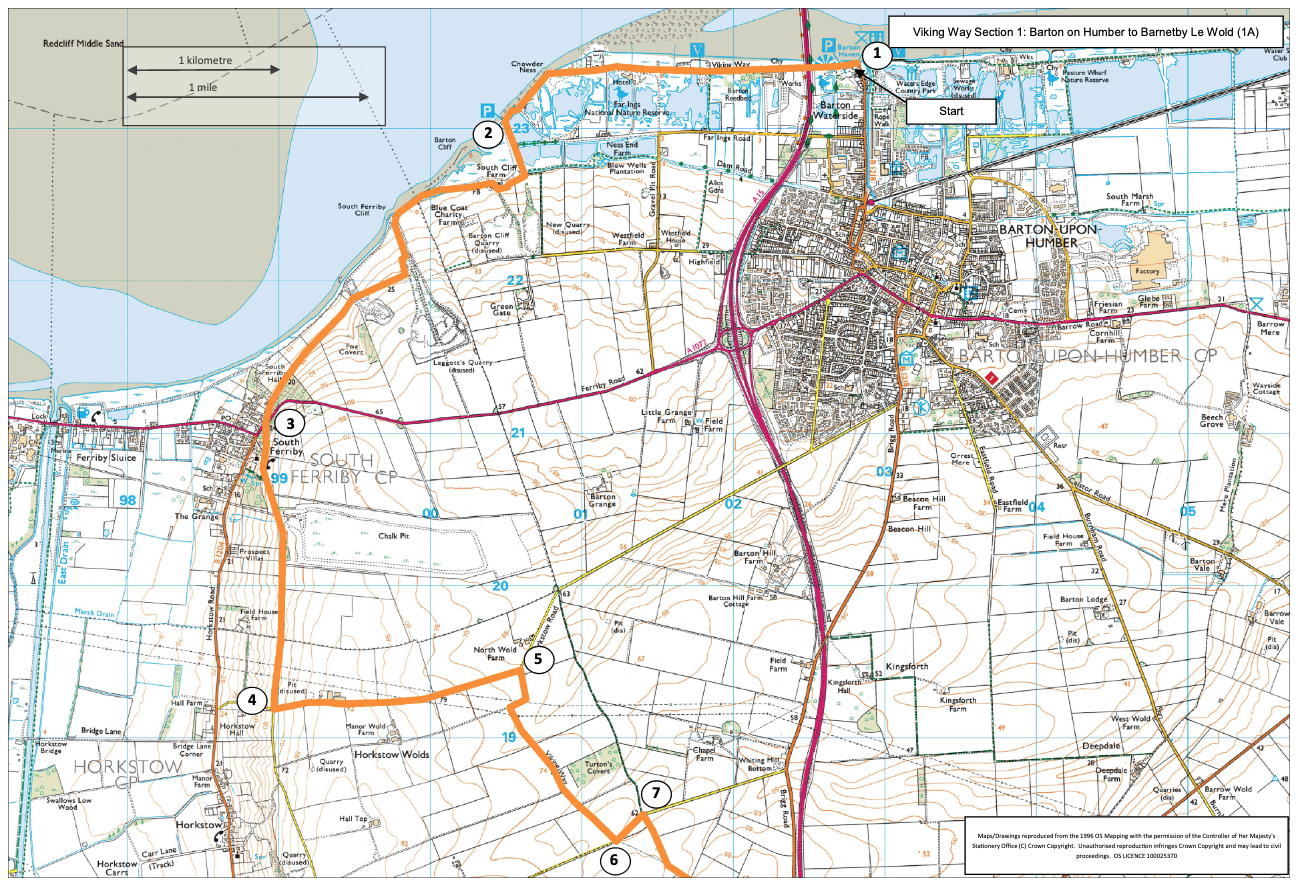 1The Viking Way begins at the Humber Bridge viewing area. To reach this go down Waterside Road alongside Barton Haven, turning left at the end to the old coastguard station. Set off westwards along the Humber bank and pass underneath the bridge.
2The path leaves the river bank to pass inshore. It rejoins the embankment for a while before eventually climbing away from the river onto a track by disused chalk quarries towards South Ferriby.
3At the A1077 road the Viking Way crosses to a rising lane diagonally opposite. This climbs to Middlegate Quarry, beyond which it becomes a grass track going on to the Horkstow road.
4At the minor road between Horkstow and Barton-on-Humber turn left. The route now crosses the high plateau of the northern Wolds. Head east on the road.
5Leave the road on the right at a bridleway.
6At another minor road turn left for approximately 230 metres
7Turn right to then continue south on the bridleway until it joins the "old" Brigg to Barton road.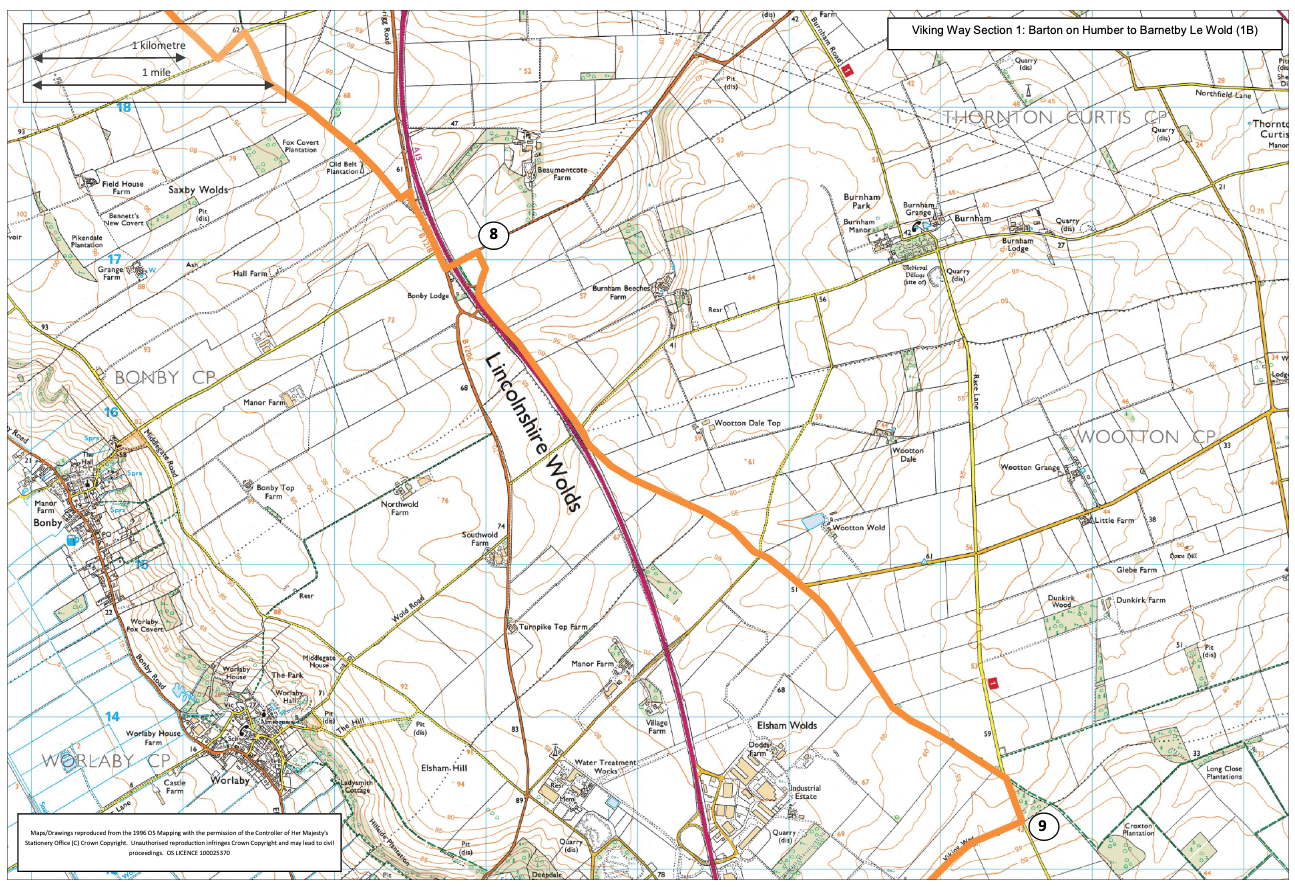 8Turn right here, then left to cross the A15 dual carriageway onto the slip road from which the bridleway continues to the southeast over Elsham Wolds.
9From the third road, bear south west to the M180/A15 intersection.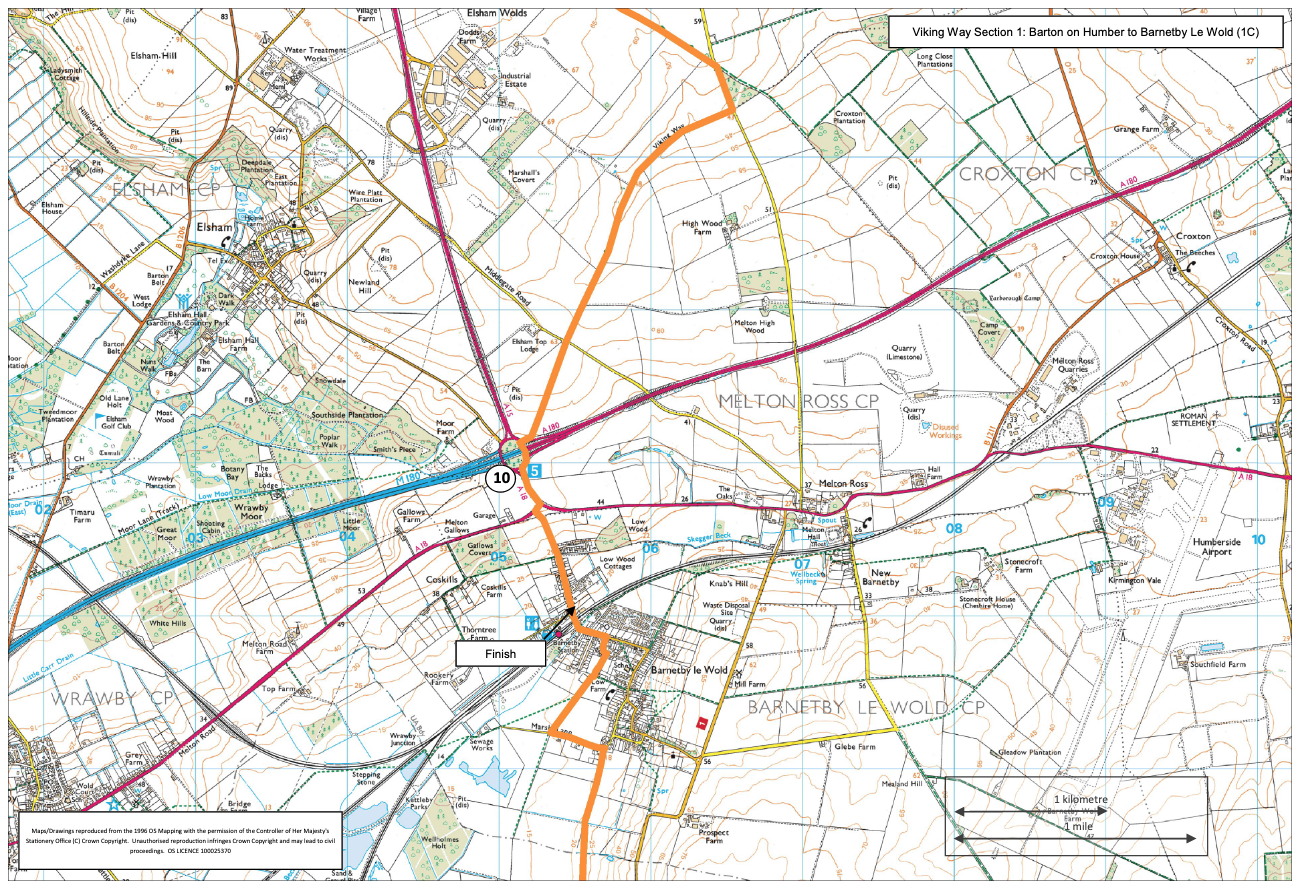 10Take the southern exit and walk downhill to Barnetby.