The Ropewalk is a regionally acclaimed centre for the arts, housing galleries, sculpture garden, coffee shop, and Ropery Hall – a venue for live music, theatre and cinema within a Grade II listed former rope factory. Other facilities include: a printmaking workshop; artists' studios and meeting rooms available for outside lets. The arts centre is a quarter of a mile long and is popular with walkers who enjoy walking alongside The Ropewalk before stopping for a coffee in the Coffee Shop.
Cafe / Tea Room
Restaurant
Wifi
Parking
Accessible
Baby Facilities
Gift Shop
Groups Welcome
Meeting Facilities
BARTON'S CULTURAL QUARTER OF A MILE
With four galleries, a museum, a performance venue, a coffee shop, artists' studios and more available, all within a Grade II listed, quarter of a mile long building, there's something for everyone at The Ropewalk.
Explore the History of The Ropewalk
The Ropewalk Museum pays tribute to the history of the rope making factory, Hall's Barton Ropery, dating back to between 1800 and 1803. It contains displays, artifacts and other memorabilia associated with the history of the factory and its workforce.
Enjoy The Ropewalk's Award-Winning Coffee Shop
Fresh local produce is used to create a wide variety of snacks and light lunches. A large selection of delicious, freshly made cakes, coffees and organic juices are also available. The Coffee Shop now offers freshly filled baguettes, along with crisps, biscuits, and hot and cold drinks to take away.
arts & crafts
workshops at The Ropewalk
The Ropewalk regularly hosts public workshops in printmaking, jewellery, willow, upholstery, felt wire and many other materials and processes.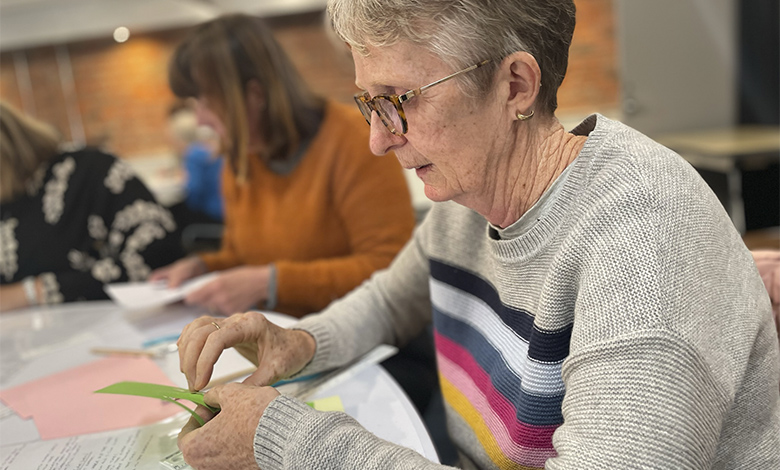 Tuesday to Saturday
10:00 - 17:00
Sunday & Bank Holiday Mondays
10:00 - 16:00
more information
The Ropewalk
Maltkiln Road
Barton upon Humber
North Lincolnshire
DN18 5JT