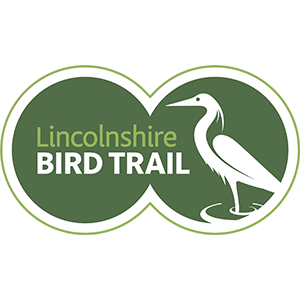 Willingham Forest
Willingham Forest and Linwood Warren are remnants of an extensive heathland that formerly lay between Market Rasen and the Wolds. Much of it has been reclaimed for agriculture, forestry and leisure activities like horse racing and golf. The character of the original area can be seen in forest clearings and on the LWT Linwood Warren reserve. 
Lincolnshire Wildlife Trust
01507 526667
what species and habitats can you find?
The current habitats comprise primarily wooded and open heathland interspersed with commercial forestry plantations and farmland. There are a series of streams and ponds throughout the area and checking the trees along them for woodland birds is always worthwhile.
Tawny owls calling in the evenings, arriving fieldfares and redwings. Buzzard, woodcock, green woodpecker, great spotted woodpecker, lesser spotted woodpecker (rare), jay, mistle thrush, treecreeper, nuthatch, crossbill, siskin, bullfinch.
Buzzard, woodcock, green woodpecker, great spotted woodpecker, lesser spotted woodpecker (rare), jay, mistle thrush, treecreeper, nuthatch, crossbill, siskin, bullfinch, tree pipit, woodlark, cuckoo, willow warbler, chiffchaff, blackcap, spotted flycatcher.
Park in the main car park in Willingham Forest and explore the forest paths and rides, paying particular attention to clearings and any birds seen or heard. The birds can occur anywhere in the forest. For lesser spotted woodpecker try the birches around the pond in the south-west corner of Linwood Warren during February to April and listen for calls and drumming. Tree pipit and woodlark were formerly common on this reserve but are now much scarcer. Tree pipits sing from the tops of birches and pines in May/June and woodlark can be found singing from March through to May. Woodlarks move about the area to breed taking advantage of the latest best clear felled areas so finding them can take a lot of walking. Please do not use taped songs and calls to try and attract any of these rare breeding birds. Crossbill can be seen anywhere in the forest in the winter and early spring. Familiarity with its "chip" call from the Collins App will help to detect them as they fly about. Spotted flycatcher can be seen in the woodland fringe on the southern side of the heath at Linwood warren during May to August.
If you wish to walk further and explore the local Wolds check out the Vales and Views, 8 mile walk.
facilities
By the main car park by the A631 there is an excellent cafe selling light refreshments and toilets too. There are no facilities at Linwood Warren. Market Rasen has a full range of facilities, car parks, hotels, airbnbs, food shops, takeaways and good pubs. and a market on Wednesday, Friday and Saturday. There are public toilets on John Street.
getting here
Willingham Forest is a large commercial forestry area to the east of Market Rasen at the foot of the western edge of the Wolds bisected by the A631. The Forest can be reached by train and on foot from Market Rasen station.  If travelling by car there is an excellent free car park beside the A631 at LN8 3QT. Linwood Warren can be reached by foot on forest trails shown on OS Explorer map 282. To reach it by car follow Legsby Road out of Market Rasen and drive past the race course and golf course to LN8 3QW where there is a pull in on the right side of the road. There is free access to both sites. To access Willingham Forest by foot from the station follow Walesby Road and turn right down Old Dairy Road and at the end of the road follow the footpath towards then into the forest.
dog access
Please respect the signed roadside parking restrictions and stick to public rights of way.  If you have a dog please keep it on a lead where advised and respect the signs listing the forest rules. Fires and BBQs are prohibited in the woods.
There is 24 hour access to Willingham Forest and Linwood Warren but there is no streetlighting and you will need a torch or a good moonlit night if you decide to venture out after dark.
nearby market town
Market Rasen
Market Rasen is a beautiful market town centered around its cobbled market place on the west edge of the Lincolnshire Wolds. The town is popular with walkers and there are great routes and trails just five minutes stroll from the town centre.