Visit Redhill Farm Shop as you either shop in Lincoln's famous Bailgate or directly on the Farm in Morton, Gainsborough. Redhill Farm farm it, produce it and sell it. They are the only farmers and producers with their own farm shop in the UK that can boast that all their free range pork products have won national Great Taste Awards and the fresh pork has also won two prestigious Golden Fork 'Fine Food Oscars' in 2014 and again in 2019.
Parking
Accessible
Groups Welcome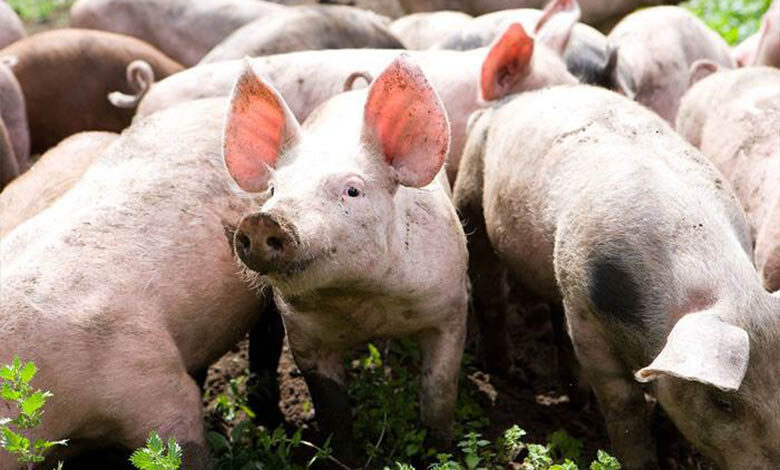 Red Hill are national award winning farmers and producers of free range pork based in rural Lincolnshire on our small, 180 acre, family owned farm.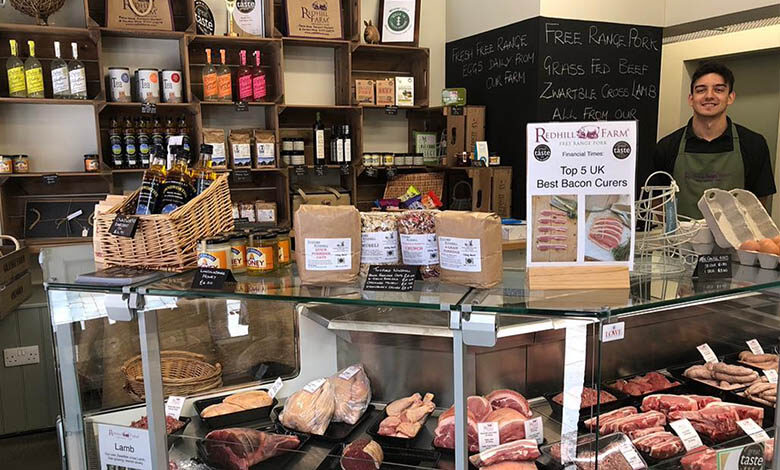 Visit the 'Shop on the Farm' selling their own free range pork, fresh eggs and grass-fed beef and lamb - or in the City at the Redhill Farm 'Shop in the Bail' in the heart of historic Lincoln.
"good practices, good products, good people"
Red Hill respect the meat they produce throughout their production process. Everything is made to their own recipes, using their own pork so they can ensure that all products are consistent in quality and taste. Find the end product at their Farm Shop, in their Lincoln Bailgate Shop or at farmers markets across the county.
Redhill Farm's Famous Pork Pies
Sunday - Monday (Redhill Farm, Morton, Gainsborough)
Closed
Friday - Sunday (Redhill Farm, Morton, Gainsborough)
10am - 3pm
Monday - Friday (Redhill Farm, Bailgate, Lincoln)
8.30am - 5.30pm
Saturday (Redhill Farm, Bailgate, Lincoln)
8.30am - 4pm
Sunday (Redhill Farm, Bailgate, Lincoln)
10am - 4pm
more information
'Shop on the Farm'
Laughton Lane
Morton
Gainsborough
DN21 3DT
'Shop in the Bail'
89 Bailgate
Lincoln
LN1 3AR
This award-winning museum is in the heart of Lincoln. Enjoy exploring the huge variety art...
more like this in the county
Discover Cote Hill Cheese for award winning cheeses, made on the farm using milk from our contented free range cows....
Opened in 2007, our award-winning Farm Shop was born out of a passion for good quality, seasonal, local food....
Grimblethorpe Hall is thought to have been built about 1620 with mid c19 alterations and additions.The brick house has the look of a...
At Lincolnshire Poacher Cheese, we are absolutely committed to producing the very best cheese that we possibly can (with a little help from our 230 Holstein Fresian...
The multi award winning farm shop at Mountain's Boston Sausage hosts a fabulous restaurant bistro where home cooked locally sourced food is served daily....
All of the wine at Ovens Farm Vineyard is produced on site. The winery started life as a traditional farm building built to store...
Set in the quaint market town of Louth in the Lincolnshire Wolds, the Bottomley Distillery produce the award winning brand, Pin Gin, along with white label projects....
Our aim is simple. To provide good food from reliable source with good animal husbandry. We have tried to source and support local...
Discover a unique shopping experience at Cote Hill Cheese dairy farm. Shop delicious local produce and know where your food comes from....
The Fuddy Duck Brewery was born out the need for quality beers, with bold and exciting flavours. A break from the normal main stream...
At the heart of Belvoir Estate's retail village 'The Engine Yard', lies the Fuel Tank Restaurant where visitors can enjoy a range of experiences and...
The Lincoln Distillery, established in 2017, is Lincoln's first commercial distillery since 1863. Independent and family owned they produce a range of premium quality...
Experience a friendly welcome and enjoy great food made for you. Uncle Henry's is part of a family farming business, run by the Ward family....
Grayingham near Gainsborough
Bateman's Brewery pride themseles on giving one of the best brewery tours and tutored tastings in the country. The tour guides are knowledgeable, insightful and full...
Langton's Cafe is open for indoor catering and takeaway food and drinks. Enjoy their daily offers and seasonal...
Lut's Place offers workshops throughout the year to support people to: learn something new, connect with others, celebrate, have fun and increase self-awareness and...
South Ormsby Estate's rare-breed Lincoln Red cattle spend their time grazing seasonally on a 3,000-acre country estate in the heart of the Lincolnshire...