Explore the coastal marshes, arable hinterland, Louth Navigation canal and the village of Grainthorpe on these three varied walks set in an area of coastal outmarsh.
In 1086 the village name was recorded as Germundtorp which derives from the name Germund and the old Danish word thorp and is interpreted as 'Germund's secondary settlement'.
The area between the village and the coast is dotted with small islands of higher ground, indicating areas where salt would once have been made, known as salterns.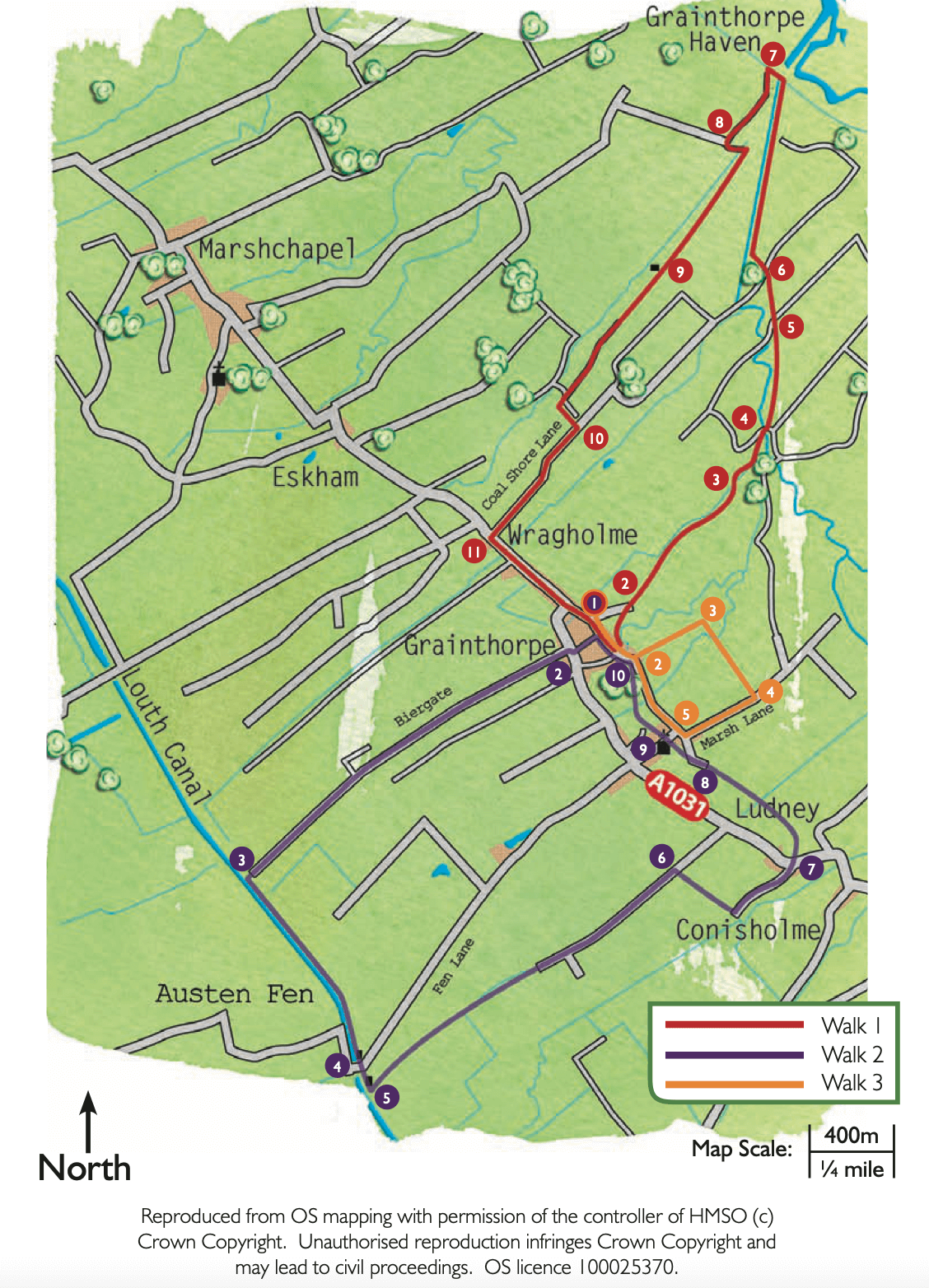 1With your back to the chapel turn left.
2 After approximately 250m, at a sharp bend in the road, turn left onto a signposted public footpath. At the fence corner bear slightly right across the field to a drain.
3Follow the drain ahead.
4At the junction with a road turn right.
5At the T-junction turn right and follow the road back to the centre of the village and the starting point.
This walk uses field paths, tracks and pavements. There may be stiles.