Discover the lively past of the Massingberd family in their former country house home full of character and charm with eight acres worth of gardens, sweeping formal lawns, flower borders, vegetable gardens and wild flower corners to explore.
Cafe / Tea Room
Parking
Accessible
Toilets
Gift Shop
Groups Welcome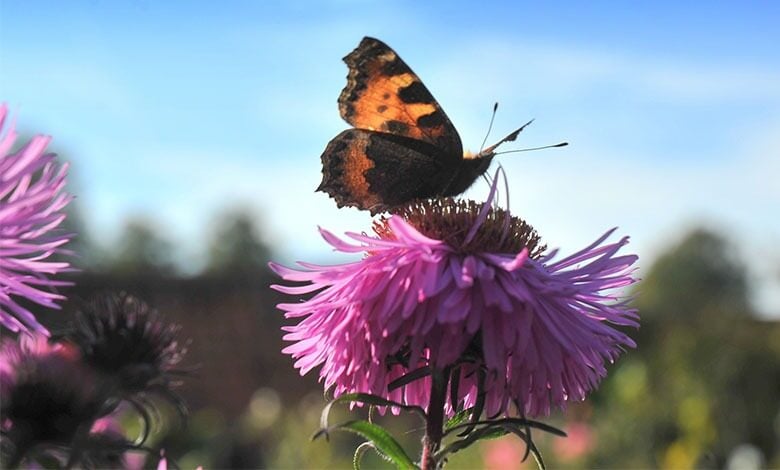 The gardens at Gunby offer something of interest all year round. From wild flower areas, wide open lawns, to sheltered walled corners. No matter the season, Gunby has an array of colours, textures and scents to enjoy.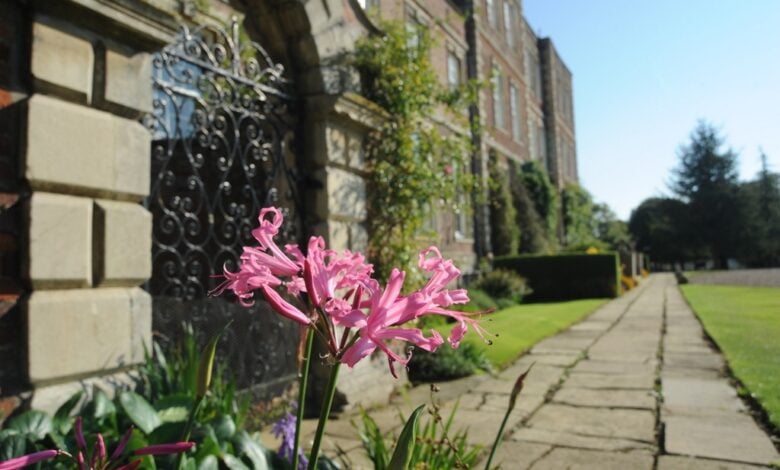 There are several interesting walks to enjoy at Gunby. Enjoy a relaxing stroll to the Ice House Pond of venture further out to the remains of Bratoft Manor. See great views of Gunby Hall from the distance.
Step inside the Hall and discover more about the Massingberd family and the history of the house. Explore domestic sized rooms with a collection of precious family portraits and other historically interesting items.
Homely 1700s country house set in Victorian walled gardens
Gunby Hall is full of history and character. Home of the Massingberd family from 1500s-1960s, this National Trust property is a unique country house often likened to a pretty doll's house or a Christopher Wren build that has been stranded in the Lincolnshire countryside.
There is so much to discover, including links to Tennyson, Darwin and Vaughan-Williams, beautiful kitchen and formal gardens plus several dog-friendly walks around the estate. Gunby Hall is the perfect attraction for heritage enthusiasts.
Hall
(See Website for Details)
Please visit Gunby Hall website for up to date details and developments
more information
Gunby
Spilsby
Lincolnshire
PE23 5SS
Anderby Creek is 4 kilometres North from Chapel St. Leonards, is this beautiful long stretch of sandy unspoilt beach framed by sand...
Belton House is a Grade I listed National Trust country house located in the parish of Belton near Grantham in Lincolnshire....
Belvoir Castle is one of the UK's finest Regency castles. The ancestral home of the Duke of Rutland with an unbroken line for almost a thousand years. Enjoy exploring...
Burghley House is one of the largest surviving Sixteenth century houses. Conceived by William Cecil, Lord High Treasurer to Queen...
Beautiful Elizabethan manor house just outside Lincoln with flemish tapestries and walled gardens displaying a pageant of colour all year round. Don't...
Beautiful park and gardens open to the public since the 70s by Captain and Mrs Elwes with the hope of stimulating enjoyment and appreciation for the countryside,...
A hidden gem found in the North of Lincoln. Built by Thomas Burgh in 1460, Gainsborough Old Hall is over 500 years...
Harlaxton Manor is an architectural masterpiece with exquisite formal gardens. Constructed in 1830 by Anthony Salvin for...
This world class attraction was originally built by William the Conquerer. Visit for Medieval Walk Walk, Victorian Prison, Magna Carta Vault and much...
Tattershall Castle is an impressive moated building owned by the National Trust. Built by Robert de Tateshale in the 15th century having received permission from Henry...
Visit this National Trust owned 17th century Lincolnshire farmhouse where Sir Isaac Newton had his famous revelation about...
Woolsthorpe by Colsterworth, Grantham
Alford Manor House, dating from 1611, is of Georgian and Victorian design and is one of the largest thatched manor houses in the...
The fascinating yet tranquil, consisting of over 150 clipped Yew Trees in all manner of unusual...
Set in the heart of middle England's countryside discover these 400 year old gardens offering exquisite displays of florals and colour throughout the seasons....
Grimsthorpe Castle is a majestic structure with its central courtyard and extensive parkland of great antiquity retaining its original...
This picturesque Regency mansion of Normanby Hall is situated in the heart of North Lincolnshire....
Normanby, near Scunthorpe
Stourton Estates is a traditional family farm in a beautiful historic parkland setting with spectacular grounds, lakes and trails to...
In the late eighteenth century, Boston Central Park was a private deer park. The park was purchased for public use in 1919, and is now one of the focal points of the...
Explore this area of the Witham Valley and you will come across amazing survivals of the nine monastic abbeys built in the early medieval period....
Walled Garden Baumber is an innovative and exciting garden, full of hidden surprises and vastly different from the traditional kitchen garden that it once...
Hussey Tower was built around 1450 by Richard Benyngton, collector of customs and excise in Boston, during the period in which it was the wealthiest port in England...
Tattershall College is the ruin of a grammar school built in the late 15th century. It is one of a complex of buildings built by Ralph, Lord Cromwell, including...