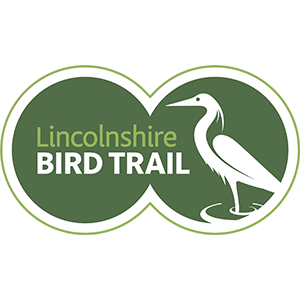 South Ormsby
Jon and Jan Thorne are the custodians of the South Ormsby Estate. The 150 acres of parkland in which the Hall sits has many mature trees attractive to a variety of woodland species including Nuthatch, Great Spotted & Green Woodpeckers, and summer-visiting warblers such as Chiffchaff and Blackcap.
what species and habitats can you find?
The surrounding chalk farmland is mainly arable, species to be found and may include quail, grey partridge, buzzard, red kite, kestrel, hobby, raven, skylark, yellow wagtail, tree sparrow, linnet, yellowhammer, reed bunting, and corn bunting.
Grey partridge, raptors, flocks of finches which sometimes include brambling if there is a good beech mast crop. Red kites roost on the estate in small numbers but may be hard to locate and both these and common buzzards are regular overhead. Nuthatches and woodpeckers forage quietly and need an eagle eye to locate them in the tree-tops, though nuthatches are occasionally still very vocal.
Resident birds are now on territory and singing; these include robin, blackbird, yellowhammer, and drumming woodpeckers. These are joined by summer visitors like chiffchaff and blackcap from mid-March, quail (rare) and hobby from late April onwards. Goldcrests favour the conifers and yews near the churchyard. The songs of yellowhammer, common & lesser whitethroat, chiffchaff, blackcap and yellow wagtail are heard on the open farmland and hedgerows. Kestrel and hobby can be seen dashing after hirundines. Skylarks are fairly common, and corn buntings may be heard occasionally. There are a few pairs of lapwings in the open areas – watch out for their tumbling display flights.
To find birds in the extensive landscape you are going to have to be prepared to walk for miles along quiet lanes and bridleways and explore the area. The OS Landranger Map 122 Skegness and Horncastle is useful in this respect. The location of the finch and bunting flocks very much depends on the rotation of crops. The Collins Bird Guide App is especially useful for songs and calls, as is the Merlin Bird ID App (free).
A good starting point is to park opposite The Massingberd pub, although there is also a temporary car park 250m up the road (Sheep Dip Paddock). This is a temporary car park pending further development within the estate.
The estate run regular wildlife-themed walks, please check their website to see what is available and to book a place.
facilities
Those seeking light refreshment will find Tracey's Little Cake Company Tearoom in nearby Swaby (LN13 0AZ) and the Massingberd Arms offers traditional drinks but no food at present. Further afield there is a good variety of pubs serving excellent food a short drive away including The Splash in Little Cawthorpe (LN11 8LZ) , The Blue Bell in Belchford (LN9 6LQ), and more in the market towns of Louth (8.6 miles) and Alford (7 miles).  
getting here
South Ormsby Estate lies to the west of the A16 between Louth and Ulceby Cross and includes the  villages of Brinkhill, Driby, Ketsby and South Ormsby, covering 3,000 acres in the heart of the Lincolnshire Wolds. The estate is centred on South Ormsby Hall (TF368755) and easy parking can be found on the roadside by The Massingberd Arms pub, LN11 8QS (TF370758). Public footpaths abound as shown on the Ordnance Survey map OS122. In addition, there are many walks defined on the estate website with downloadable pdfs available.
dog access
The roadside verges and bridleways are easy to walk on but please respect any advisory signs you see and don't trespass off public rights of way on to private farmland. There is the potential that you will encounter cattle whilst walking on paths through the estate. We therefore ask that you respect the livestock at all times and recommend you follow the guidance of the Ramblers charity, including keeping dogs on leads at all times. Some walks are more difficult than others so make sure that you're appropriately prepared with the right shoes, clothing, and equipment. Bring plenty of water, a fully charged phone… and don't forget to check the weather!
There are no time restrictions on access to the area along public rights of way.
South Ormsby Estate
Set in the heart of the Lincolnshire Wolds, the South Ormsby Estate is a haven for rural business and entrepreneurship in an Area of Outstanding Natural Beauty. There are a range of different guided tours, activities and events for the general public offered by South Ormsby Estate, led by the team of friendly and knowledgeable guides.