Enjoy this unique experience to take an amble with your own alpaca or discover options to have a visit from the alpacas for those who are unable to come to them. Big Sky Alpacas is the perfect place for people who want to learn more about alpacas and be influenced by their peaceful and quirky characters.
Guided Tours
Parking
Toilets
Groups Welcome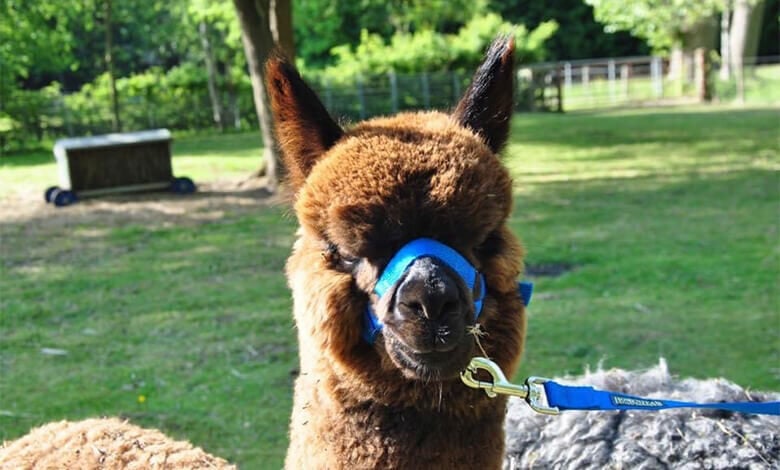 Alpaca Walking Experience
Relax for a couple of hours with some of the Big Sky Alpaca herd, a two hour experience that will start with an introduction into Alpacas. Learn where they come from, how to care for them, what they are farmed for and the best way to handle them. Take your alpaca on a calm and gentle stroll around our 10 acre field and get to know their unique personality.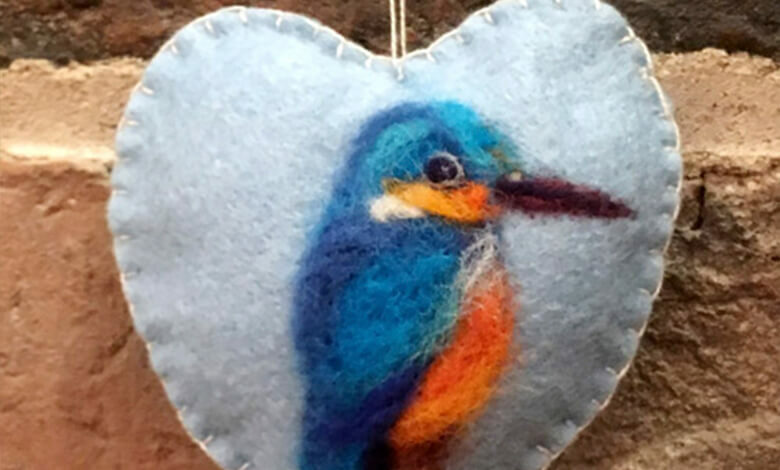 Alpaca Walk with needle felting experience
An opportunity to meet the Alpacas, learn about them and take one for a stroll before producing your own gorgeous creation using some of the alpacas' own fleece. Go home with your very own creation and the knowledge and basic tools to create more masterpieces in the future.
memorable moments with alpacas, enjoy close up experience
Big Sky Alpacas guarantees special and memorable experiences. Experience close interaction with the alpacas and enjoy taking an amble with your own friendly alpaca under the experienced supervision of their team.
Discover options for alpaca visits to you and even take part in workshops where you can learn to create something from their amazing, beautifully soft fleece. 
The Alpaca Walk Experience
£30 ( maximum of two people sharing one alpaca )
Please visit Big Sky Alpaca's official site for further information.
more information
The Cottage
Fen Lane
Beesby
Lincolnshire
LN13 0JQ
Anderby Creek is 4 kilometres North from Chapel St. Leonards, is this beautiful long stretch of sandy unspoilt beach framed by sand...
more like this in the county
Visit Woodside Wildlife Park to see an amazing selection of wild animals up-close including tigers, lemurs, tapirs, penguins and...
Baytree Owl and Wildlife Centre
One of the longest-running owl and bird of prey centres in Lincolnshire, providing affordable family days out for over 30 years....
JandJ Alpacas is a family-run business, with over 90 alpacas in Dry Doddington. Offering the ultimate Alpaca Experience, wander the Alpaca Trail or join an unforgettable...
Dry Doddington, near Newark
Discover one of the UK's largest animal sanctuaries housing animal residents from all over the world. An exciting fun-packed, family-friendly day out with unique...
Discover Natureland Seal Sanctuary, a fun and educational day out for the whole family. Meet all kinds of animals from all over the...
Rand Farm Park is a multi award-winning, child-focused attraction for a fun-packed family day out whatever the...
Visit Skegness Aquarium and explore the aquatic universe of beautiful, dangerous and mesmerising sea life and creepy...
Stourton Estates is a traditional family farm in a beautiful historic parkland setting with spectacular grounds, lakes and trails to...
Come rain or shine, whatever your age find something for you to, see, learn, discover and do, at The Jungle Zoo....
The county's newest zoo with an exciting variety of animals including wild mammals and domestic animals. Book an amazing wildlife experience. ...
Visit this family farm in South Lincolnshire, home to the Bowthorpe Oak, the UK's Largest Girthed Oak Tree....
Bransby Horses rescues equines, rehabilitates them, gives them sanctuary care and offers equine advice and support to owners. Bransby Horses is one of the UK's largest...
Hall Farm Park at South Kelsey, set on the edge of the Lincolnshire Wolds is a small family run park which opened in...
Discover something to entertain the whole family at Hardy's Animal Farm. Explore 7 acres of Lincolnshire countryside with a mixture of fun indoor and outdoor...
Why not try something a little different? Perfect for every member of the family, take one of the llamas at Louth Llama Trekking for a walk. Experience getting to know...
Visit Pink Pig Farm for fun-filled family adventures, opportunities to interact with farm animals and imaginative play...
Adopting a donkey is a fantastic way to help us help them! Helping to ensure care for these beautiful and often mistreated...
Get up close to rare and unusual breeds like our Lincoln Long wool, Kerry Hill and Hampshire Sheep, and our friendly Highland...
Try something a little different, as you take the lovely alpacas for a walk in the beautiful Lincolnshire Wolds countryside. The owners of the alpaca and llama farm are...
One of the UK's largest urban community farms, this new 5-acre not-for-profit organisation welcomes visitors from all parts of the...