Gibraltar Point Nature Reserve
From the edge of Skegness to the mouth of The Wash this reserve is noted for the sheer scale and diversity of its wildlife. Started in 1949, 'Gib' as it is affectionately known, was one of the earliest of Britain's official Bird Observatories. Admire beautiful views across this large stretch of unspoilt coastline that runs southward from Skegness to the south of The Wash. 
Cafe / Tea Room
Guided Tours
Parking
Accessible
Toilets
Baby Facilities
Gift Shop
Dogs Welcome
Groups Welcome
Visitor Centre at Gibraltar Point Nature Reserve
Visitor centre, great café and bird hides, some accessible to wheelchairs. Visit Gibraltar Point across the seasons to fully appreciate the sheer scale and diversity of the wildlife. Walkways, cycle tracks and fully accessible paths through the reserve.
Mudflats, salt and fresh water marshes and man-made fresh and salt water meres on its 429 ha from the edge of Skegness to The Wash mouth. Large numbers of migrant and over-wintering birds visit the reserve.
Dynamic stretch of unspoilt coastline offering impressive views for birdwatching
Gibraltar Point Reserve is one of 19 official bird observatories in Britain, starting up in 1949. Experience something new during every season in this diverse landscape.
In the spring the first of the migrants arrive to refuel and re-establish their territories, in summer you will find Skylarks in full song, autumn is filled with whirling murmurations of waders and in winter the site hosts Redwing, Fieldfare and many others. An important landscape providing habitats all year round.
The Visitor Centre is open daily for takeaway service only
Opening Hours
11:00 - 15:00
Free
£2.00 / Car park for 2 hours
£5.00 / Car park for full day
more information
Gibraltar Point National Nature Reserve
Gibraltar Road
Skegness
Lincolnshire
PE24 4SU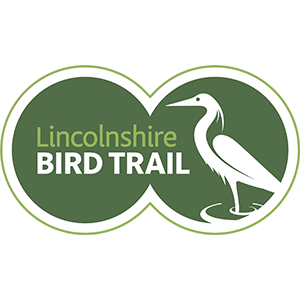 gibraltar point
birdwatching
Gibraltar Point is undoubtedly one of the premier birding sites in the County with a long and enviable track record of excellent birds at any time of the year. In spring the first of the migrants arrive, in summer little terns can be seen fishing and sky larks in full song, autumn brings huge whirling flocks of waders, in winter wildfowl and birds of prey.
Anderby Creek is 4 kilometres North from Chapel St. Leonards, is this beautiful long stretch of sandy unspoilt beach framed by sand...
more like this in the county
Anderby Creek is 4 kilometres North from Chapel St. Leonards, is this beautiful long stretch of sandy unspoilt beach framed by sand...
Burghley House is one of the largest surviving Sixteenth century houses. Conceived by William Cecil, Lord High Treasurer to Queen...
Chapel Point Beach is relatively quiet and features a charming row of traditional privately owned beach huts....
The UK's only purpose-built Marine Observatory, located at Chapel Point on the North edge of Chapel St...
Walk, cycle or ride on this route from Horncastle to Woodhall Spa. Discover 3 miles of flat, surfaced bridleway along the mid-section of the old Horncastle to Woodhall...
Horncastle & Woodhall Spa
A quiet, atmospheric ancient woodland, home to an abundance of broad leaf and coniferous trees. Catch a glimpse of herons and kingfishers by the...
The fascinating yet tranquil, consisting of over 150 clipped Yew Trees in all manner of unusual...
A wetland nature reserves with lakes and pools, noted for its wildfowl and waterbird communities making it ideal for...
Donna Nook is a treasured landscape in the UK with Britain being home to 40% of the world's grey seal...
Walk, run or cycle along the Fossdyke Canal Trail which runs alongside the canal from Lincoln to Saxilby, approximately 6 miles. Built by the Romans to join Lindum...
Discover one of Europe's most important locations for for freshwater wildlife. Gain access to close-up views of...
Discover this naturally regenerated salt marsh area providing valuable wildlife habitats all year round and excellent views for the...
Hubbard's Hills is an Area of Natural Beauty with a unique glacial overspill channel formed as a result of the last ice...
Huttoft beach also known as Moggs Eye is a quiet rural beach backed by sand dunes....
Discover this long distance multi-user route through the scenic landscape of the Lincolnshire Wolds, extending form Market Rasen to Horncastle. It is a 69 mile trek and...
Discover Red Hill Nature Reserve, a steep natural chalk escarpment with acres of plateaued wild landscape with wild flower...
Sandilands is a beautiful, natural golden sandy beach stretching for miles. It is clean and picturesque and is dog friendly...
Discover Sutton-On-Sea, a small coastal village with an excellent well-kept, golden sandy beach, the perfect traditional seaside...
Explore the great outdoors and enjoy Lincolnshire's scenic landscapes along the Viking Way. The Viking Way is a long-distance walking route that is named after an area...
Explore 110 acres of beautiful nature in the Waters' Edge Country Park and Nature Reserve. Discover more about the natural world with the interactive displays in the...
Whisby Nature Park boasts an array of habitats and plant species. Just a short distance from Lincoln City centre is this relaxing natural...
Woodhall Spa Woods boasts beautiful broadleaf woodland, with scenic accessible routes and provides habitats for various...
Chapel Marsh Pit was created in 1953 after clay was extracted to repair the sea...
This diverse landscape is constructed of reed-beds, meadow, scrub, freshwater and saltwater environments, providing rich microscopic life and habitats for invertebrates....
Huttoft Bank Pit Nature Reserve
A former clay pit that features open water and extensive reedbeds. Fifteen species of duck have been recorded here and moorhen, water rail, reed bunting, reed and sedge...
Bardney Limewoods National Nature Reserve contains Britain's largest concentration of woodland dominated by small-leaved...
Walk across the network of long-distance paths of the Macmillan Way which runs from Boston on the Lincolnshire coast to the Dorset Coast at Abbotsbury. It is 290 miles...
Discover country lanes to be explored by car, bike or on foot. Find a whole community of attractions, places to stay, churches to visit and places to eat and drink...
Travel back in time to between AD50-60 when a legendary fortress was built by the Romans in Lincoln, then known as 'Lindum Colonia'. Follow the Roman Trail and...
Unspoilt sandy beach backed by sand dunes. The beach is a truly vast expanse and the tide never seems to fully come in here and at low tide it can be a good walk to the...
Saltfleetby Theddlethorpe Dunes
Saltfleetby-Theddlethorpe Dunes National Nature Reserve is open all year, but for dune flora May-June is recommended, May-October for migrant birds and the winter months...
One of the smaller former clay pits which supports many duck species. Snipe like wet grassland and marsh and listen out for the males who makes a 'drumming' sound...
Trace the footsteps of Lord Alfred Tennyson one of the most famous poets of the 19th century on the Tennyson...
Willingham Woods is the ideal location for the nature lover with possible sightings of deer, ducks and...
Willow Tree Fen Nature Reserve
Discover Lincolnshire's lost fenland at Willow Tree Fen, a former arable farm now nature reserve brimming with wildlife....
Wolla Bank Pit is flooded clay pits with Wolla Bank Reedbed on the opposite side of the road. A range of chalk-land flora as well as colonies of common spotted-orchid....
Discover mixed woodland in the Country Park and wet valleys, grassland and scrubland in the Nature...
Discover this Arts & Heritage Trail that leads you from Lincoln Cathedral to St Deny's Church, Sleaford. Enjoy the rich history and local stories of the county, spot...