This two million pound attraction is the UK's only purpose-built Marine Observatory, located at Chapel Point on the North edge of Chapel St Leonards, a few miles north of Skegness. Home to the Seascape Café, public toilets, and gallery.
Cafe / Tea Room
Parking
Accessible
Toilets
Baby Facilities
Dogs Welcome
Groups Welcome
Meeting Facilities
Café, gallery and the UK's only purpose built Marine Observatory.
This spectacular building was completed in 2018 and is open all year round.
A purpose built and accessible marine observatory, art space, exhibition venue for work related to the local area and café with public toilets and car park. A visit to the observatory is the perfect start or end to a bracing walk along the beach. The Seascape café is open every day and is noted for its early morning and evening events and dramatic views across the beach. 
A perfect spot for bird watching. There are great views along the beach from the North Sea Observatory and also out to sea. Binoculars are provided in the café.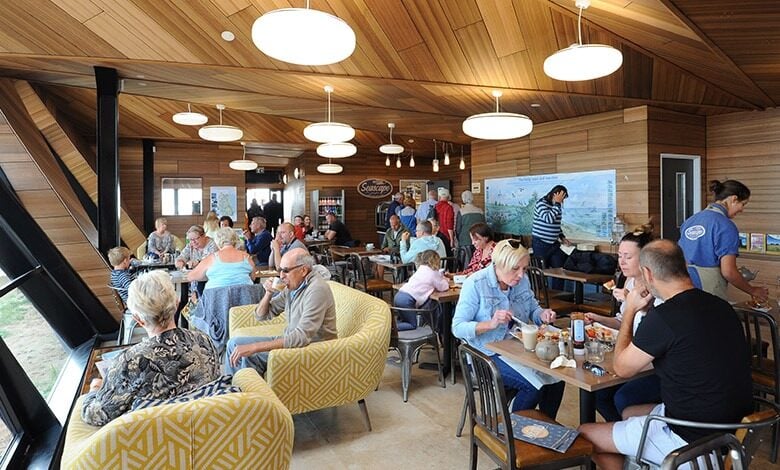 Open every day, the popular café is becoming noted for its early morning and evening events. Whether you sit inside in front of the huge windows or outside on the terrace, the views across the beach and sea are spectacular.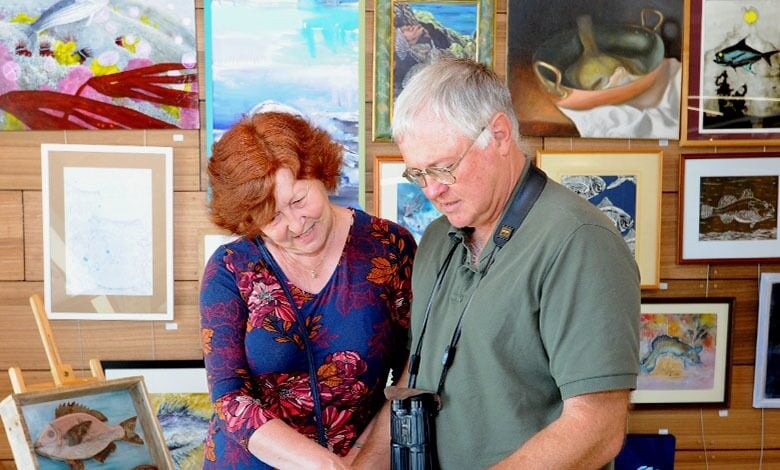 Open during exhibitions or workshops and exhibits works related to Lincolnshire coast's natural history and the local area.
more information
Chapel Six Marshes
Chapel St Leonards
Lincolnshire
PE24 5XQ
Anderby Creek is 4 kilometres North from Chapel St. Leonards, is this beautiful long stretch of sandy unspoilt beach framed by sand...
more like this in the county
Anderby Creek is 4 kilometres North from Chapel St. Leonards, is this beautiful long stretch of sandy unspoilt beach framed by sand...
Chapel Point Beach is relatively quiet and features a charming row of traditional privately owned beach huts....
Visit Gibraltar Point Nature Reserve on the large stretch of unspoilt coastline that runs southward from Skegness to the south of The...
A wetland nature reserves with lakes and pools, noted for its wildfowl and waterbird communities making it ideal for...
Donna Nook is a treasured landscape in the UK with Britain being home to 40% of the world's grey seal...
Discover one of Europe's most important locations for for freshwater wildlife. Gain access to close-up views of...
Discover this naturally regenerated salt marsh area providing valuable wildlife habitats all year round and excellent views for the...
Huttoft beach also known as Moggs Eye is a quiet rural beach backed by sand dunes....
Discover Red Hill Nature Reserve, a steep natural chalk escarpment with acres of plateaued wild landscape with wild flower...
Sandilands is a beautiful, natural golden sandy beach stretching for miles. It is clean and picturesque and is dog friendly...
Discover Sutton-On-Sea, a small coastal village with an excellent well-kept, golden sandy beach, the perfect traditional seaside...
Explore 110 acres of beautiful nature in the Waters' Edge Country Park and Nature Reserve. Discover more about the natural world with the interactive displays in the...
Whisby Nature Park boasts an array of habitats and plant species. Just a short distance from Lincoln City centre is this relaxing natural...
Chapel Marsh Pit was created in 1953 after clay was extracted to repair the sea...
This diverse landscape is constructed of reed-beds, meadow, scrub, freshwater and saltwater environments, providing rich microscopic life and habitats for invertebrates....
A former clay pit that features open water and extensive reedbeds. Fifteen species of duck have been recorded here and moorhen, water rail, reed bunting, reed and sedge...
Unspoilt sandy beach backed by sand dunes. The beach is a truly vast expanse and the tide never seems to fully come in here and at low tide it can be a good walk to the...
Saltfleetby-Theddlethorpe Dunes National Nature Reserve is open all year, but for dune flora May-June is recommended, May-October for migrant birds and the winter months...
One of the smaller former clay pits which supports many duck species. Snipe like wet grassland and marsh and listen out for the males who makes a 'drumming' sound...
Discover Lincolnshire's lost fenland at Willow Tree Fen, a former arable farm now nature reserve brimming with wildlife....
Wolla Bank Pit is flooded clay pits with Wolla Bank Reedbed on the opposite side of the road. A range of chalk-land flora as well as colonies of common spotted-orchid....
Formerly the home of four brave RAF squadrons, Woodhall Spa Airfield is now a haven for...
Discover mixed woodland in the Country Park and wet valleys, grassland and scrubland in the Nature...