One of the UK's largest breeding colonies of grey seals, with around 2000 pups born here October to December. Pups are born with white coats and suckle from their mother for the first few weeks. This noisy wildlife spectacle is a must see.
1150 hectares of dunes and shore. Do your bit for our Living Seas – entanglement in marine litter is a big threat to our wildlife, particularly seals, so pick up any rope or netting that you find on the beach and dispose of safely.
Cafe / Tea Room
Parking
Accessible
Toilets
Gift Shop
Donna Nook is a treasured landscape in the UK with Britain being home to 40% of the world's grey seal population. Grey seals return to Donna Nook every November-December to give birth to their pups near the sand dunes.
Seals are very protective of their pups, move faster than you think and can deliver a nasty bite, so keep to the viewing areas.
Donna Nook is also noted for uncommon bird migrants. The site is a vital habitat for 47 regular visiting bird species, over 250 migrant bird breeds and a multitude of interesting plants. Look out for moorhens, coots and meadow pipits regularly on site plus seasonal redshank, lapwing and tern.
more information
Donna Nook National Nature Reserve
Marsh Lane
Donna Nook
Louth
LN11 7PB (nearest postcode)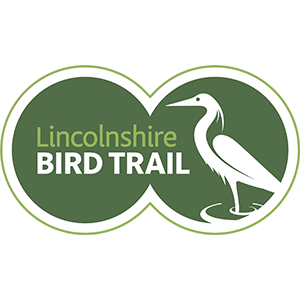 donna nook
birdwatching
Donna Nook is also a great birdwatching site with over 250 species recorded on the reserve and surrounding farmland. Habitats include sea, intertidal mudflats, sandflats, saltmarsh, sand dunes, dune scrub, dune slacks and saline lagoons.
see & do
Find out how much more there is to see & do along Lincolnshire's Natural Coast, no matter what the weather.
Anderby Creek is 4 kilometres North from Chapel St. Leonards, is this beautiful long stretch of sandy unspoilt beach framed by sand...
more like this in the county
Anderby Creek is 4 kilometres North from Chapel St. Leonards, is this beautiful long stretch of sandy unspoilt beach framed by sand...
Chapel Point Beach is relatively quiet and features a charming row of traditional privately owned beach huts....
Gibraltar Point Nature Reserve
Visit Gibraltar Point Nature Reserve on the large stretch of unspoilt coastline that runs southward from Skegness to the south of The...
The UK's only purpose-built Marine Observatory, located at Chapel Point on the North edge of Chapel St...
Cleethorpes Central Promenade is a long stretch of unspoilt beach of fine sand with a gentle gradient ideally suited for family activities and beach...
Cleethorpes beach is a long stretch of picturesque coastline. You can sit in the sun, or paddle in the waters off the...
A wetland nature reserves with lakes and pools, noted for its wildfowl and waterbird communities making it ideal for...
Discover one of Europe's most important locations for for freshwater wildlife. Gain access to close-up views of...
Discover this naturally regenerated salt marsh area providing valuable wildlife habitats all year round and excellent views for the...
Huttoft beach also known as Moggs Eye is a quiet rural beach backed by sand dunes....
Discover Red Hill Nature Reserve, a steep natural chalk escarpment with acres of plateaued wild landscape with wild flower...
Sandilands is a beautiful, natural golden sandy beach stretching for miles. It is clean and picturesque and is dog friendly...
Discover this award-winning, family-friendly seaside resort with golden sands, a multitude of traditional seaside attractions and...
Discover Sutton-On-Sea, a small coastal village with an excellent well-kept, golden sandy beach, the perfect traditional seaside...
Explore 110 acres of beautiful nature in the Waters' Edge Country Park and Nature Reserve. Discover more about the natural world with the interactive displays in the...
Whisby Nature Park boasts an array of habitats and plant species. Just a short distance from Lincoln City centre is this relaxing natural...
Chapel Marsh Pit was created in 1953 after clay was extracted to repair the sea...
This diverse landscape is constructed of reed-beds, meadow, scrub, freshwater and saltwater environments, providing rich microscopic life and habitats for invertebrates....
Huttoft Bank Pit Nature Reserve
A former clay pit that features open water and extensive reedbeds. Fifteen species of duck have been recorded here and moorhen, water rail, reed bunting, reed and sedge...
Visit this beautiful Blue Flag Award Winning beach with far-reaching soft golden sand. Discover donkey rides, nearby fairground, cafés, fish and chips, crazy golf and...
Unspoilt sandy beach backed by sand dunes. The beach is a truly vast expanse and the tide never seems to fully come in here and at low tide it can be a good walk to the...
Saltfleetby Theddlethorpe Dunes
Saltfleetby-Theddlethorpe Dunes National Nature Reserve is open all year, but for dune flora May-June is recommended, May-October for migrant birds and the winter months...
One of the smaller former clay pits which supports many duck species. Snipe like wet grassland and marsh and listen out for the males who makes a 'drumming' sound...
Willow Tree Fen Nature Reserve
Discover Lincolnshire's lost fenland at Willow Tree Fen, a former arable farm now nature reserve brimming with wildlife....
Wolla Bank Pit is flooded clay pits with Wolla Bank Reedbed on the opposite side of the road. A range of chalk-land flora as well as colonies of common spotted-orchid....
Discover mixed woodland in the Country Park and wet valleys, grassland and scrubland in the Nature...