A great circular walk for wildlife and coast fans. Walk through the RSPB nature reserve and along the sea wall overlooking The Wash. The return leg of the walk crosses farmland and uses part of the old sea wall.
Dogs allowed on public rights of way but not on reserve routes.
Starting point
RSPB Frampton Marsh
Nature Reserve Visitor Centre
PE20 1AY
Grid reference TF 356 392
Linked to Public Transport
Refreshments
Dogs on leads
On the sea side of the sea bank you will see mudflats and saltmarsh. Saltmarshes are the upper areas of intertidal mudflats, covered in salt tolerant plants. Saltmarshes are an important resource for wading birds and wildfowl. They act as refuges for birds feeding on adjacent mudflats when the tide comes in and are also important as breeding sites.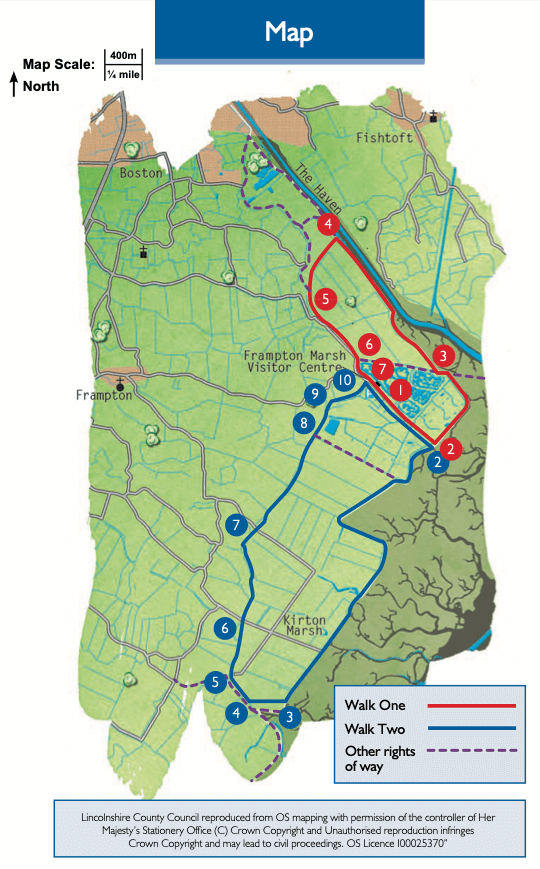 1Facing the visitor centre, turn right along the tarmac lane. At the end the lane continue straight on along the path towards the sea bank. Climb the steps to the top of the bank.
2Turn right and walk along the top of the sea bank for approximately three miles (five kilometres), ignoring the first footpath on your right.
3At a junction with a second footpath turn right and walk down the steps and over a stile. Walk across the field by bearing left towards a fingerpost beside a drain.
4At the drain turn right and follow the path beside the drain to a track and junction of footpaths.
5Cross the track and follow the footpath ahead, on top of the old sea bank.
6Cross a road and continue straight on along the sea bank.
7Cross a second road to continue along the sea bank and follow it for another mile, ignoring a footpath on the right. Look out for a pill box.
8At a tarmac track walk straight ahead along a public footpath.
9At the bend in the track turn right to continue along the footpath.
10At a road turn right to return the visitor centre.
This walk uses field paths and sea bank paths. There are stiles and you may encounter livestock.
Little Egret, Frampton Marsh, Lincolnshire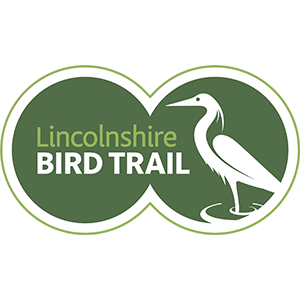 Frampton Marsh
birdwatching
Sited on the edge of the UK's largest and most important estuary for birds, The Wash, Frampton Marsh is one of the country's premier birding destinations. Explore the different species and habitats found at Frampton Marsh.
Families are welcome and there is an RSPB guide on hand to answer your questions. Many children's activities during the school holidays.