This route follows the towpath of the Grantham Canal between Casthorpe Road Bridge (Bridge 64) and Longmoor Bridge (Bridge 62).
This is just a small part of the surfaced route of the canal in Lincolnshire. The Canal & River Trust cares for the Grantham Canal, which was opened in 1797 and used to transport goods between Grantham and Nottingham until its closure in the 1930s.
The canal is now undergoing restoration and is home to a variety of wildlife, as well as a popular route for walkers and cyclists. Care should be taken when using this route as it is next to the water.
Grantham Canal is located on Casthorpe Road bridge, near Denton. There is a small, narrow roadside layby for parking.
Starting point
Casthorpe Road bridge, near Denton
Linked to Public Transport
Dogs on leads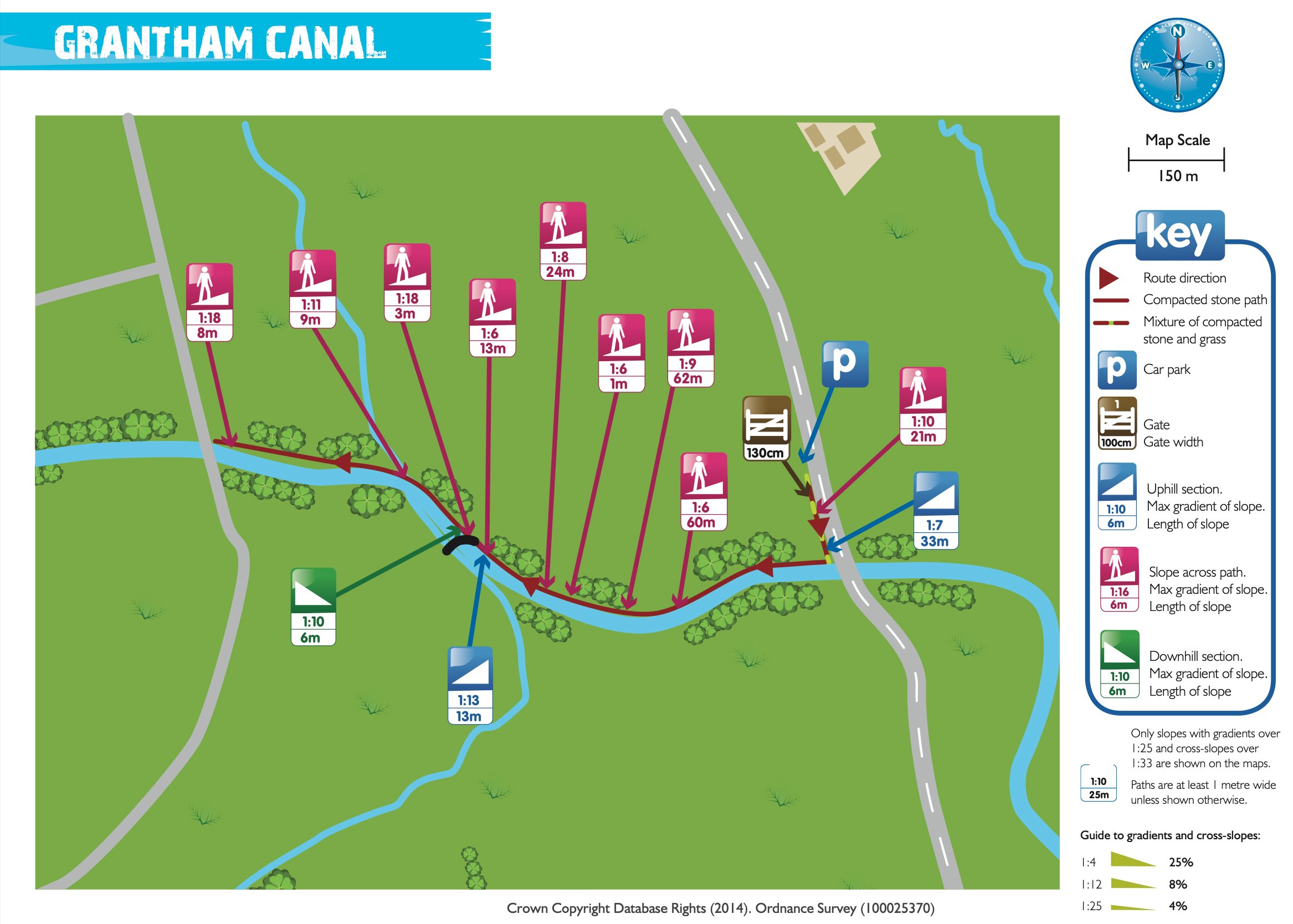 The path is made up of compacted stone with some loose stone on the surface in places. The route is either level or gently sloping. The path is a minimum of one metre wide, however there is vegetation encroachment on the edges of part of the path.
Steepest uphill section: 1:7 (14%) for a distance of 33m
Steepest downhill section: 1:7 (14%) for a distance of 33m
Narrowest point: the paths are all at least one metre wide
Greatest cross slope: 1:6 (16%) for distances of 13m and 60m