Chambers Farm Wood is one of the Lincolnshire Limewoods. It includes areas of ancient woodland which has existed since before 1600. It is particularly important for wildlife.
Starting point
Chambers Farm Wood
Market Rasen
LN8 5JR
Parking
Dog Friendly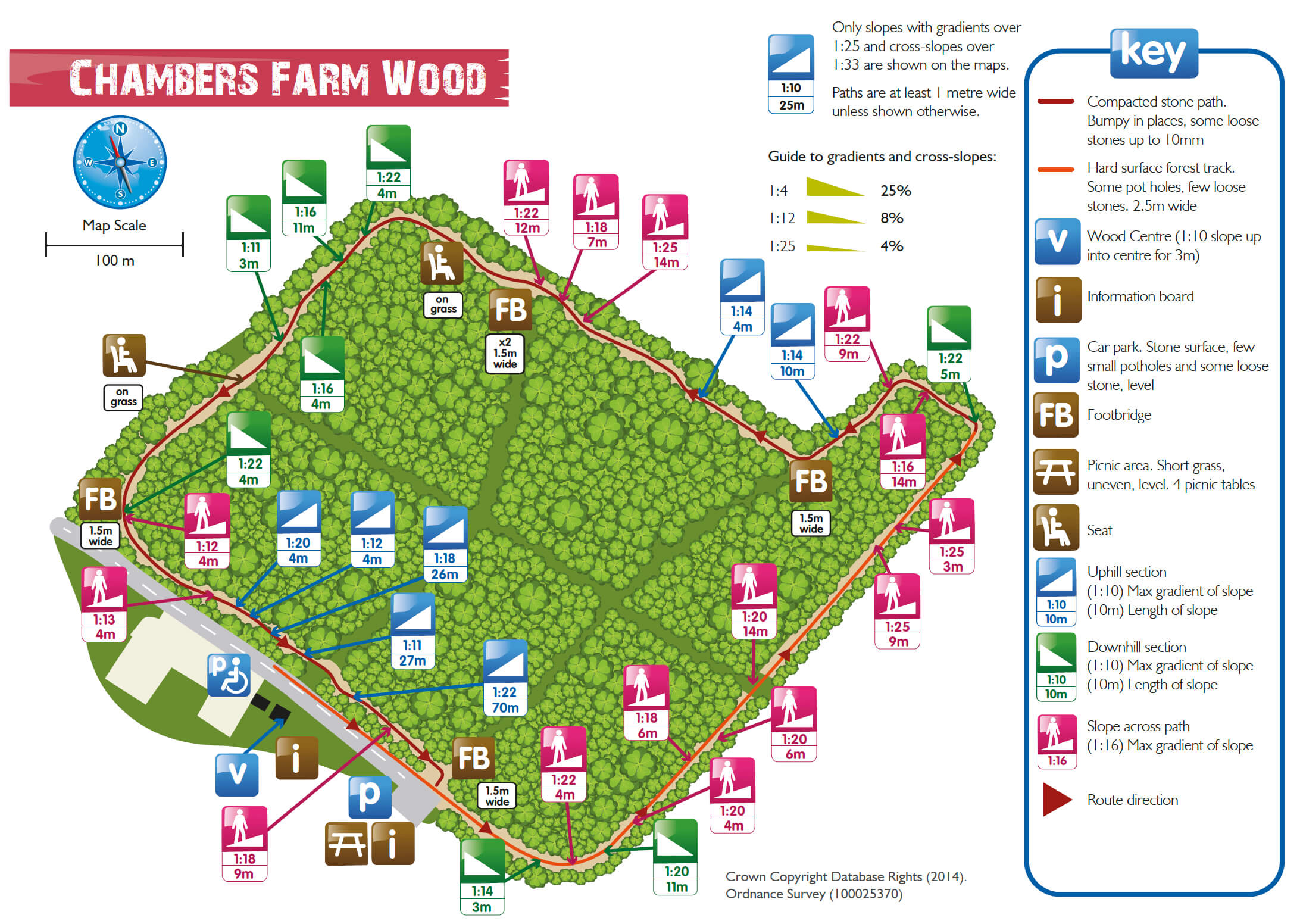 Chambers Farm Wood is located off the B1202 (Wragby to Bardney Road) and is signposted from both Wragby and Bardney. There is a main car park which includes parking for blue badge holders (next to the wood centre).
The path surface consists of compacted stone with some bumpy sections and sections with loose stones.
Steepest uphill section: 1:11 (9%) for a distance of 30m
Steepest downhill section: 1:11 (9%) for a couple of short (three metre) sections
Narrowest point: one metre
Greatest cross slope: 1:12 (8%) for a distance of eight metres