Willingham Woods is owned and managed by the Forestry England and is part of a large complex of pinewoods in the area.
As well as exploring the woodland, the route passes two ponds, once part of the grounds of Willingham House which was demolished in 1976 after falling into disrepair.
Starting point
Willingham Woods
Market Rasen
LN8 3RQ
Parking
Linked to Public Transport
Dog Friendly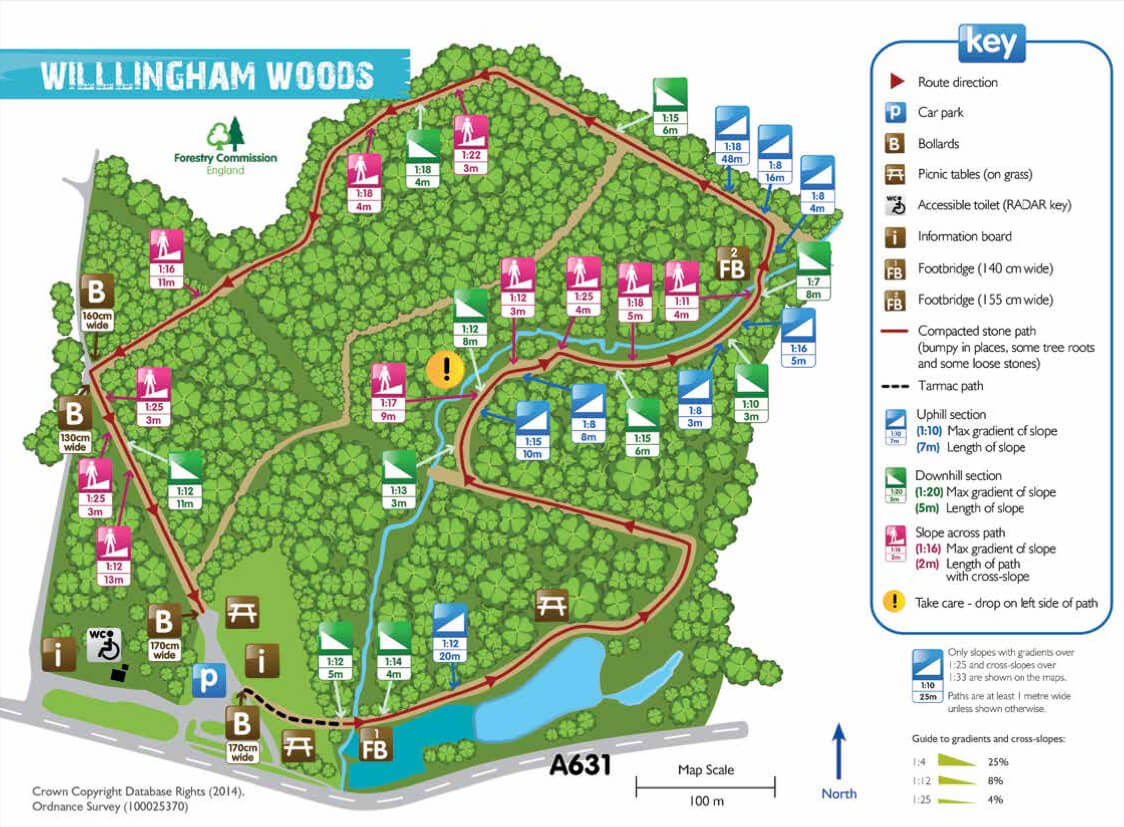 Willingham Woods is located on the A631 just east of Market Rasen. There is a large tarmac car park.
The path surface consists of compacted stone and tarmac. The route is mostly level with short slopes. There may be tree roots.
Steepest uphill section: 1:8 (12%) for a distance of 16m
Steepest downhill section: 1:7 (14%) for a distance of eight metres
Narrowest point: all paths are over one metre wide 
Greatest cross slope: 1:11 (9%) for a distance of four metres find out more
Forestry England
Visit the Forestry England website for further information.