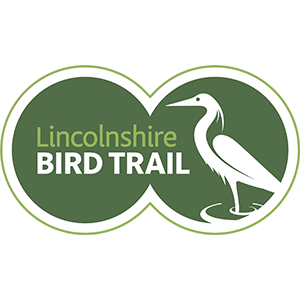 Snipe Dales Country Park
Snipe Dales is owned by the County Council and managed on their behalf by the Wildlife Trust. The site is divided into two halves with mixed woodland in the Country Park and wet valleys, grassland and scrub in the nature reserve. This diversity supports a wide range of birds and other wildlife including butterflies and dragonflies and both areas are worth a visit if you have time.
In autumn and winter, mixed tit flocks forage in the woodlands and may include treecreeper and goldcrest. Other woodland birds at this time of year may include lesser redpoll, siskin and brambling. Meadow pipit and reed bunting can be found in the grassland and wet flushes but snipe, which were once common, are now a rare sight.
In spring and summer, the woodland is filled with bird song. A range of summer migrants can be found, including chiffchaff, willow warbler, blackcap, garden warbler, whitethroat and lesser whitethroat. Coal tit are common and other breeding birds include great spotted woodpecker, tawny owl and sparrowhawk. Snipe Dales is one of the last sites in the county where Willow Tit continue to cling on but sightings are now no longer guaranteed.
Siskin, lesser redpoll, brambling, treecreeper, willow tit, great spotted woodpecker, bullfinch
Chiffchaff, willow warbler, blackcap, garden warbler, whitethroat, lesser whitethroat, tawny owl, reed bunting
Paths can be steep and muddy in places - sturdy/waterproof footwear is advisable.
facilities
Car park, picnic area and toilets (including disabled toilet). Please note, ticket machines are cash only.
getting here
Snipe Dales is located around 4 miles to the east of Horncastle. From the A158, take the B1195 south (brown signed) and the car park signposted on the left after one and a half miles. There is a £1 charge for parking and the car park barrier is closed at 5pm.
Snipe Dales photographed by Robert Enderby
dog access
Snipe Dales offers three waymarked trails that can be enjoyed throughout the year. These include the 'There and Back Trail' - a one mile linear walk; the 'Country Park Trail' - a one and a quarter mile circular walk through the Country Park woodlands; and the 'Snipe Dales Round' - a three and a half mile circular walk through the reserve.
Wheelchair users may gain access to the marsh area by car, access must be arranged in advance by contacting the warden.
Dogs are only permitted on a short lead in the Country Park, not the nature reserve. The first two waymarked trails are suitable for dogs as they pass through the Country Park.
The reserve is open at all times but the car park barrier is closed at 5pm.
Snipe Dales Country Park
The attractive valleys of Snipe Dales are populated by streams, diverse species of birds, butterflies and many other types of wildlife. Enjoy views across the southern Lincolnshire Wolds and visit one of the few surviving semi-natural wet valley systems.