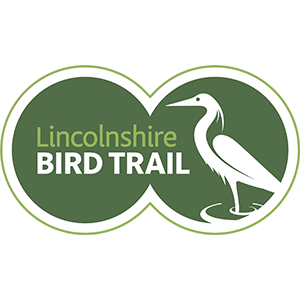 Bardney Limewoods National Nature Reserve
Bardney Woods & Wetlands Birdwatching
Chambers Farm Woods is owned and managed by the Forestry Commission and is part of the Bardney Limewoods National Nature Reserve. Nearby Fiskerton Fen is a ten-minute drive away and worth combining with a visit if you have time in order to add a selection of waterbirds and other species. 
Forestry Commission
0300 067 4340
Lincolnshire Wildlife Trust
01507 526667
what species and habitats can you find?
At Chambers Woods there are a number of walking routes and the site is probably best known for its nationally scarce butterflies with notable populations of species such as marsh fritillary, purple emperor, brown hairstreak and silver washed fritillary. A butterfly garden next to the car park is managed by volunteers from the charity Butterfly Conservation and is a good place to start any visit during the summer months. The site holds good populations of woodland birds year-round and species such as treecreeper, nuthatch, bullfinch and jay are all relatively easy to find. In the summer months, there are plenty of breeding warblers with blackcap, garden warbler, chiffchaff and willow warbler all prevalent. Woodcock are present and a visit on a summer evening may reward the lucky observer with the roding display of the males over the tops of the trees. The conifers on site may sometimes contain common crossbill.
At Fiskerton Fen wildfowl are present year-round but especially during the winter months when bittern may also be present. This time of year may also see thousands of starlings murmurating in an evening so it is worth timing a visit for late afternoon. The reedbeds are home to summer warblers such as reed, sedge and Cetti's warblers and the scrub provides shelter for species such as yellowhammer, linnet and common whitethroat.
Siskin, lesser redpoll, common crossbill, bittern, treecreeper, starling (murmuration), teal, pochard, tufted duck.
Blackcap, garden warbler, woodcock, nuthatch, jay, bullfinch, sedge warbler, Cetti's warbler.
It is worth combining a visit to Chambers Farm Woods with some butterfly watching during the spring and summer.
facilities
Both sites have small free car parks. There are no formal facilities at either but public toilets and shops are located in Wragby.
There are several walking trails available at Chambers Farm Woods and a small managed butterfly garden.
There is a viewing hide at Fiskerton Fen with footpaths available to the hide and river moorings.
Both sites are open at all times.
Lincolnshire Limewoods
Bardney Limewoods National Nature Reserve contains Britain's largest concentration of woodland dominated by small-leaved lime. There are nine separate woodlands and all of these sites have been high forest or managed as coppice since the 11th century.