Lincoln Cathedral is one of the most spectacular Gothic buildings that held the record for the world's tallest building for over two centuries. Enjoy exploring the magnificent exterior and interiors, colourful stained glass windows and discovering the famous Lincoln Imp.
Cafe / Tea Room
Restaurant
Guided Tours
Parking
Accessible
Toilets
Gift Shop
Dogs Welcome
Groups Welcome
Meeting Facilities
Internationally acclaimed, one of Europe's finest examples of Gothic architecture
Discover Lincoln Cathedral, the spectacular and globally iconic landmark. Standing tall over the city of Lincoln for hundreds of years and appearing in Young Victoria and The Da Vinci Code, Lincoln Cathedral is an awe-inspiring and magnificent landmark recognised all over the world. William Conquerer commissioned Remiquius de Fécamp, the first Bishop of Lincoln to build Lincoln Cathedral in the 11th century during the Norman invasion of Britain.
Lincoln Cathedral was once the tallest building in the world after the spire was added in 1311, overtaking the Great Pyramid of Giza until 1549 when the spire collapsed in a turbulent storm.
Despite the cathedral's dramatic scale there are many small and intricate hidden surprises to discover, including the famous Lincoln Imp.
Lincoln Cathedral has been described as "out and out the most precious piece of architecture in the British Isles and roughly speaking worth any two other cathedrals we have" by John Ruskin, leading Victorian art critic and writer. Lincoln Cathedral today remains recognised as one of the most precious pieces of architecture in the British Isles and on an international scale. Lincoln Cathedral is a must-see attraction when visiting the county.
Lincoln Cathedral
Iconic Lincolnshire
Celebrating 950 years of Lincoln Cathedral.
Lincolnshire's magnificent and treasured example of Gothic architecture that has stood tall over the city of Lincoln. Explore Lincolnshire's heritage and experience an icon as never before – with their new visitor centre, shop and exhibition space that complement the story of the Cathedral's 950 year-old story.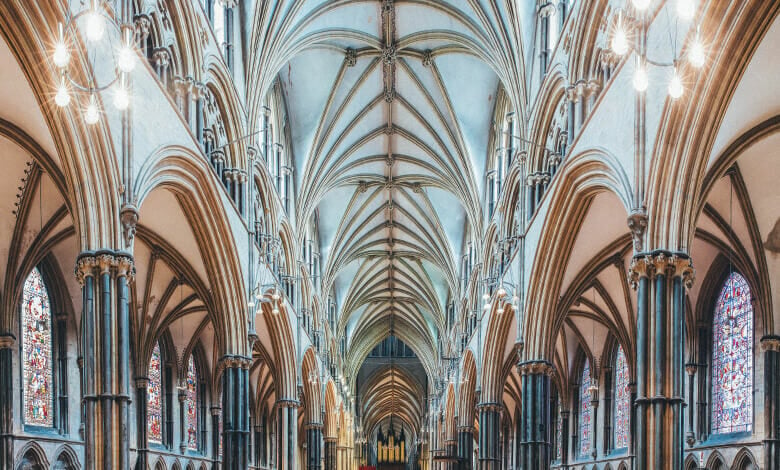 Lincoln Cathedral Tours
Lincoln Cathedral hosts Floor Tours throughout the year covering various topics including: architecture, stained-glass, history and other stories. The cathedral is also offering virtual tours showcasing Lincoln Cathedral's highlights and sharing exclusive access into the Cathedral's stunning image archive.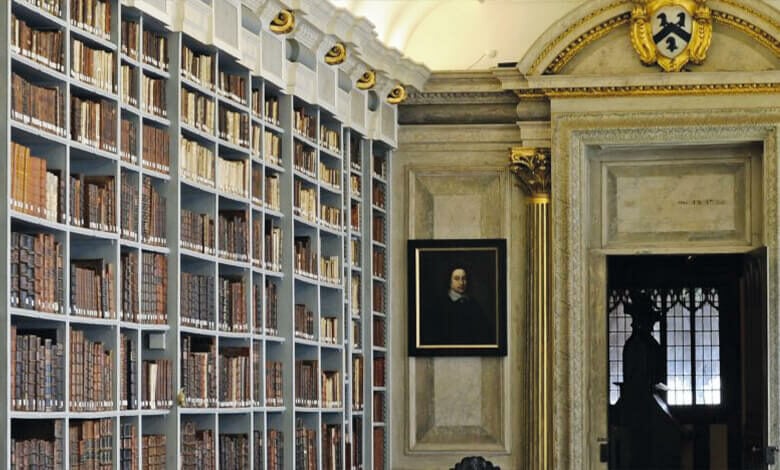 Medieval & Wren Libraries
There are many hidden gems located inside Lincoln Cathedral including the spectacular Medieval & Wren Libraries. Hidden above the cathedral cloisters is a beautiful, ornate library designer by Sir Christopher Wren, filled with precious 15th century books.
Monday - Saturday
10:00 - 16:00
Times for events at Lincoln Cathedral may vary. Visit their website for full details.
Free entry to Lincoln Student (University of Lincoln, Bishop Grosseteste University, and Lincoln College - with valid ID)
more information
Lincoln Cathedral
Minster Yard
Lincoln
Lincolnshire
LN2 1PX