Constructed by William the Conquerer during the late 11th century. This major Norman Castle has been a symbol of power and punishment throughout the ages. Today this world-class attraction provides you with the chance to immerse yourself in history as you discover stories of Kings and convicts. Visitors to Lincoln Castle not only walk in the footsteps of Kings, but gain access to the impressive Victorian Prison, the Medieval Wall Walk and the one of a kind Magna Carta Vault, plus the castle hosts a variety of special events and exhibitions throughout the year.
Cafe / Tea Room
Guided Tours
Accessible
Toilets
Baby Facilities
Gift Shop
Groups Welcome
Meeting Facilities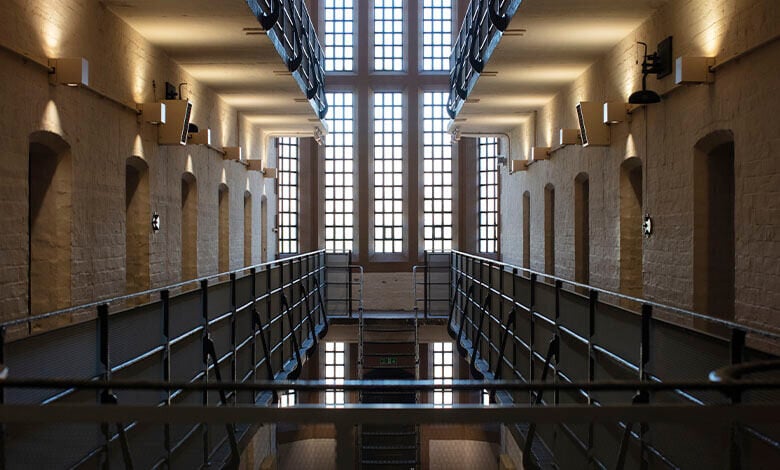 Learn more about Lincoln Castle's rich history. Lasting between forty-five minutes to an hour, this is a unique opportunity to gain an introduction or a deeper insight into Lincoln Castle's intriguing past.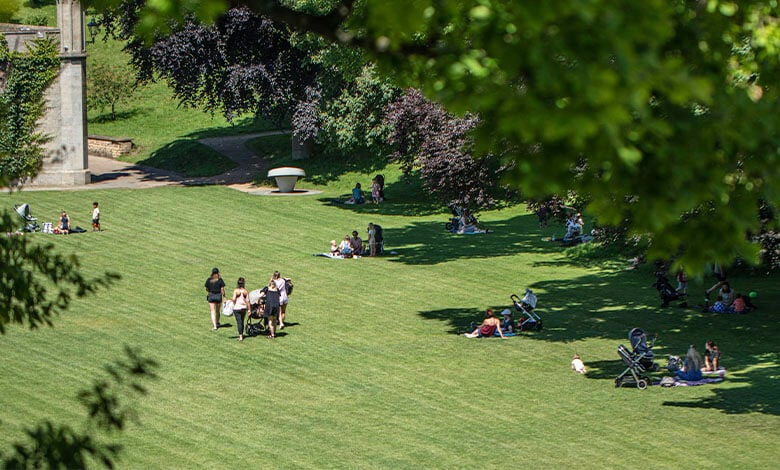 Explore the Castle Grounds
Enjoy exploring and relaxing in the well-kept green space inside the Lincoln Castle Grounds. The perfect family-friendly spot for relaxing, picnicking and learning about the castle's past.
Built by William the Conquerer, Home to the Magna Carta
With 1000 years of history and renowned for being home to an original 1215 edition of Magna Carta, Lincoln Castle is a significant cultural attraction and landmark.
Unique for its two mottes - one of only two such castles in the UK. Lincoln castle has a commanding position - discover far reaching views as you scale the heights on the 360 degree Medieval Wall Walk and explore towers, dungeons and uncover what life was like inside the imposing Victorian Prison.
Views from Lincoln Castle's Medieval Wall Walk
Views from Lincoln Castle's Medieval Wall Walk
Scale the heights on Lincoln Castle's 360 degree Medieval Wall Walk. Explore towers and dungeons and discover excellent views of the Cathedral and further out across Lincolnshire.
Magna Carta - an international icon, symbolic of liberty and freedom
Visit the internationally renowned Magna Carta at Lincoln Castle. Discover one of only four remaining original copies of Magna Carta in the vault located at Lincoln Castle. View the original and iconic document signed by King John that changed the course of history.
Enter the David P J Ross Magna Carta Vault and explore the spectacular Great Charter Vault and impressive baron shields display. Discover more about the history through accessible and engaging film footage displayed on the underground 210 degree cinema screen.
On 15 June 1215 it is said that King John and the barons met at Runnymede and agreed a charter of liberties that would change the course of history. Explore its unique place in English and world history at Lincoln Castle.
View the Charter of the Forest on display alongside Magna Carta. Learn about this very significant milestone for the rights of ordinary people and the impact it has had up to the present day. 

Explore the prison at Lincoln Castle. Discover fascinating stories and restored prison cells. Gain insight into what life behind bars used to be like.
Langton's is situated in the castle grounds and is open to visitors, residents, shoppers and those enjoying quiet time in the grounds of the castle.
April to October
10:00 - 17:00
October to March
10:00 - 16:00
Adult
£14.50 / £10.00 (Castle Day Ticket/Medieval Wall Walk)
Concession
£13.50 / £9.00 (Castle Day Ticket/Medieval Wall Walk)
Child
£8.00/£5.50 (Castle Day Ticket/Medieval Wall Walk)
Family
£37.00 / £25.50 (Castle Day Ticket/Medieval Wall Walk)
Lincoln Castle Annual Pass
Adult - £36.00 / Concession - £34.00 / Child - £16.50 / Family - £88.50
For more information please Visit Lincoln Castle's website.
more information
Lincoln Castle
Castle Square
Lincoln
LN1 3AA
Visit Lincoln is the city's dedicated tourism organisation where you'll find even more information about the best places to stay and visit in the area.
Washingborough Hall Hotel
A warm welcome awaits you. Find luxury hotel rooms and fine dining, unique B&Bs and wonderful local food, charming holiday cottages and more.
Find more inspiration about the city and countryside bursting with rich history, vibrant culture, architecture and creativity.