Located in the heart of the city, Lincoln Museum offers a unique insight into the history and archaeology of Lincolnshire, alongside an impressive art collection and a wealth of treasures at the Usher Gallery. Situated next to each other; the Museum was built in 2005 and the Usher Gallery opened in 1927 bequeathed to the city by James Ward Usher.
Lincoln Museum offers artefacts from the Stone, Bronze and Iron Ages, Roman, Saxon, Viking and Medieval eras. The Usher Gallery boasts a wide collection of ceramics, clocks, watches, silver and miniatures as well as artwork from esteemed artists like Turner, Lowry and Grayson Perry. Alongside our permanent collections we offer a vibrant programme of temporary exhibitions. 
Muse Coffee bar provides a wide selection of teas and coffee as well as an assortment of cakes, light bites and savoury snacks.
It is a family-friendly destination with something for all ages, the knowledgeable staff are sure to give you a warm welcome.
Guided Tours
Accessible
Toilets
Gift Shop
Groups Welcome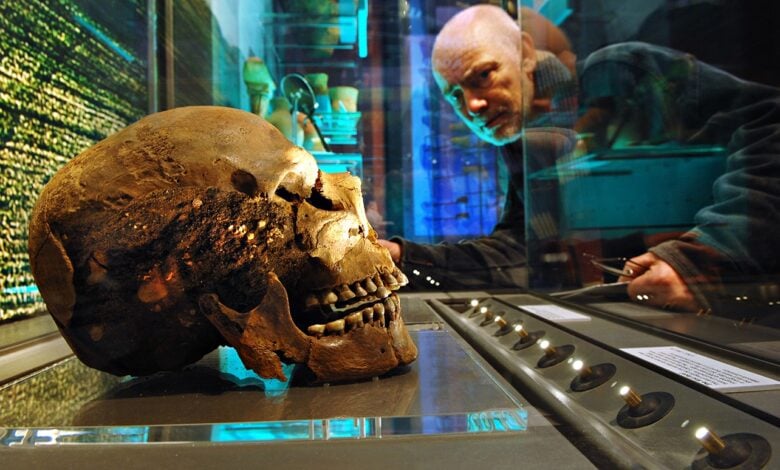 Delve into the rich past of Lincolnshire. Learn about the Stone, Bronze and Iron Age before discovering the interesting histories of the Roman, Saxon, Viking and Medieval eras. There is so much to explore for all ages.
Award-winning, archaeology museum offering events, talks and guided tours
Located in the heart of Lincoln's cultural quarter.
Enjoy exploring the huge variety of art exhibitions and interactive displays with regular talks by experts and special events throughout the year.
On the same site, you'll find the Usher Gallery, Lincolnshire's premier art gallery. View fine arts, decorative arts, horology, loans of acclaimed works from national collections and more. You'll see works by Grayson Perry, L.S. Lowry and J.M.W. Turner and many more. Don't miss it!
Enjoy a rest and a refuel at Muse Coffee Bar.  Open 11:00 – 15:00 Thursday to Monday
Monday, Thursday - Sunday
10:00 - 16:00
Cafe Opening Times
11:00 - 15:00
Tuesday - Wednesday
Closed
Free Entry - Donations welcome
Some special events and temporary exhibitions are ticketed and priced individually. See website for details.
more information
Lincoln Museum
Danes Terrace
Lincoln
LN2 1LP